Nicholas Allan Paul Appointed by City Commission to District 1 Commissioner Seat to Replace Jim Baldwin
Image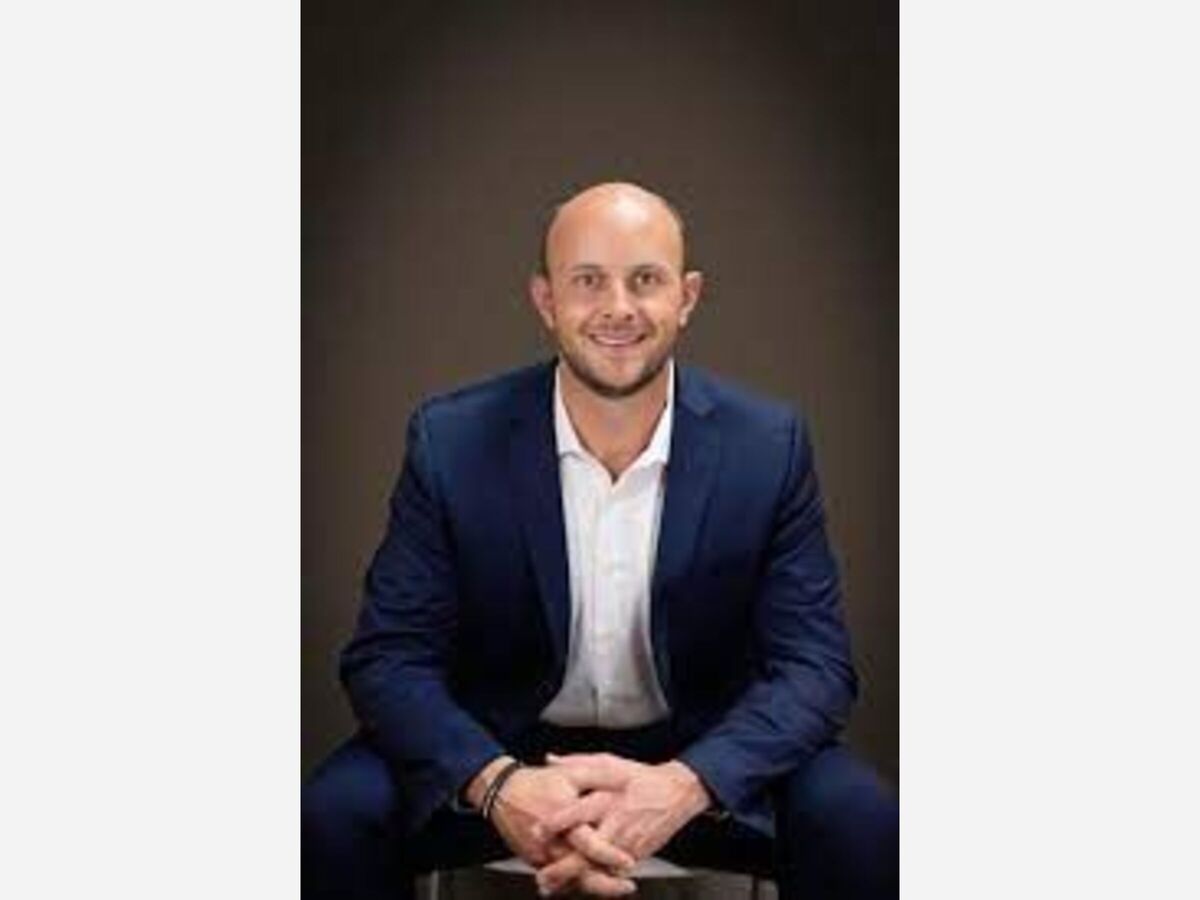 By a vote of 5 to 1, after l interviews with the several candidates for City Commission relator Nicholas A Paul was appointed to the Commission. 
In November Susan Payne was selected as the mayor-elect of Alamogordo and will step into the mayors' role in January. The commissioner of district 3 will be appointed in 2022.
One vote against Mr. Paul was made by Commissioner Nadia Sikes for Jim Baldwin's replacement in District 1.  The actual move to nominate him was made by Commissioner McDonald. Via a roll call vote he was appointed by a 5 to 1 vote.
His resume and application for the position highlight his commitment to the community and show that he owns a large quantity of real estate within the city.
List of All Real Property and Businesses in New Mexico Owned by Mr. Paul...
1401 Plaza Del Prado - Alamogordo, NM 88310
805 & 807 College Avenue -Alamogordo, NM 88310
809 College Avenue - Alamogordo, NM 88310
1902 Ninth Street - Alamogordo, NM 88310
1323 Cuba Avenue -Alamogordo, NM 88310
2050 E. 1st Street -Alamogordo, NM 88310
2090 E. ist Street - Alamogordo, NM 88310
2801Indian Wells Road-Alamogordo, NM 88310
5126A N. Prince Street - Clovis, NM 88101
3400 W. 7t h Street - Clovis, NM 88101(In contract to purchase, Closing 11/30/2021)
3613 Sheridan - Clovis, NM 88101 (In contract to purchase, Closing 11/30/2021)
Mr. Paul's letter of application for the position...
November 8, 2021
Mayor and City Commissioners City of Alamogordo
1376 E. 9"' Street
Alamogordo, NM 88310
"Dear Mayor and City Commissioners:
As a resident of Alamogordo in District 1, I submit this letter to express my interest in serving my hometown through the District 1 City Commissioner seat.
I am a proud resident of Alamogordo, having called this city home for the better part of my life. I grew up in Alamogordo, attending Buena Vista and Heights Elementary Schools, during which time I learned the importance of community involvement as a volunteer on the community build of "Kids Kingdom"-where I recall spending many hours soaping screws, and to this day I still cannot tell you why that was important, but it kept us busy, and it taught me being involved in one's community is how to make things happen. I was a 2001 graduate from Alamogordo High School, and a 4-year member of the Alamogordo Tiger Basketball team. Upon graduating high school, I attended and graduated college at California Lutheran University and resided in the greater Los Angeles, CA area for 10 years. It was in 2012 that I returned to Alamogordo, to enjoy all that this hidden gem of a city has to offer.
By trade I am an experienced real estate investor and licensed real estate broker. I've held a real estate broker's license in California since 2006 and in New Mexico since 2010. I also possess a GB98 General Building License in New Mexico. My current focus is the management, operations, and acquisitions for our portfolio of Self-Storage facilities in New Mexico, along with brokering commercial real estate transactions in Otero County.
Over the past 5 years I've had the pleasure of being involved in our local community, fostering a deep­ rooted desire to see it continue to thrive and flourish for residents and local businesses. I currently serve on the board of directors for the Otero County Association of Realtors and held the position of president in 2019. I am also an active board member with the Alamogordo Center of Commerce, serving on the executive board as the Vice Chair. In addition to these positions, I've also been active with MainGate United and presently serve on their executive committee. I was an active board member at Mountain View Church, having served in that capacity in 2018 and 2019. While taking an active approach to involvement in my community, my beautiful wife and I also thoroughly enjoy volunteering for the Sertoma Club of Alamogordo and her many school related ventures, where we experience and see first-hand what a blessing this community has been to ourselves and so many others.
It is through my experience and involvement with local community organizations, my business background, and my deep love for and desire to see our community continue the strong path it's currently on, that I believe the knowledge and experience I possess would be the ideal fit for the constituents of District 1 and the City of Alamogordo. The current City Commission has done a superb job of guiding our community in a positive direction, I applaud them for their dedication, and I would consider it an honor to be a part of that leadership.
Alamogordo is our home and I look forward to the opportunity to serve in the capacity of City Commissioner for District 1."
EXPERIENCE
Storage Rebel LLC
Co-Owner
Source, Underwrite and Secure Self-Storage investment opportunities in eastern New Mexico markets Currently own a 175-unit Self Storage and RV/Boat Storage Facility in Clovis, NM
Under contract to purchase an additional 70-unit Self Storage Facility in Clovis, NM with plans to expand the site to 126-units Self Storage New Mexico, LLC
Co-Owner
Source, Underwrite and Secure Self-Storage Investment opportunities in New Mexico Own/Operate two self-storage facilities in Alamogordo, NM totaling 305 units
Under contract to purchase an additional 130 unit Self Storage facility in Alamogordo
Dei Gratia Investments
Owner
Own/Operate single family rental units in Alamogordo, NM
Purchased, Renovated and Sold 28 Single Family Properties from 2014-2019
Future Real Estate
Real Estate Broker
Specialize in Commercial Real Estate sales in Otero County, NM
Dei Gratia Real Estate
Owner/Qualifying Broker
Owned/Managed boutique real estate brokerage firm in Alamogordo, NM
Estes Apartment LLC
Co-Owner
Owned/Operated two (2) 8-plex apartment properties in Midland, TX
Sourced, Financed, Renovated and Repositioned properties for maximum value Increased value of assets four-fold over 3-year period
EDUCATION & CERTIFICATIONS
California Lutheran University
Bachelor's in Business Management & Finance Licensed Real Estate Broker - New Mexico Licensed Real Estate Broker - California
GB98 General Building License - New Mexico
COMMUNITY INVOLVEMENT
Alamogordo Chamber of Commerce
Board of Directors/Executive Committee - Vice Chair
MainGate United
Executive Committee Board Member
Otero County Association of Realtors
Board Member and Past-President of Association
Mountain View Church
Board Member
SELF-STORAGE CONTINUING EDUCATION/TRAINING
The Storage Rebellion Insiders Mastermind
Member
Mastermind group for high level self-storage investors with a focus on education/training/ building relationships with other successful investors/owners/operators in the self-storage space
Congratulations on the appointment to represent district 1.
The commission voted to cancel the meeting at the end of the month so the next session will have the swearing in of the new commissioners and the new Mayor Elect Susan Payne.