AlamogordoTownNews.com Artisan Showcase Naturally Balanced Farms - Peasant Bread and Dark Chocolate Bark
Image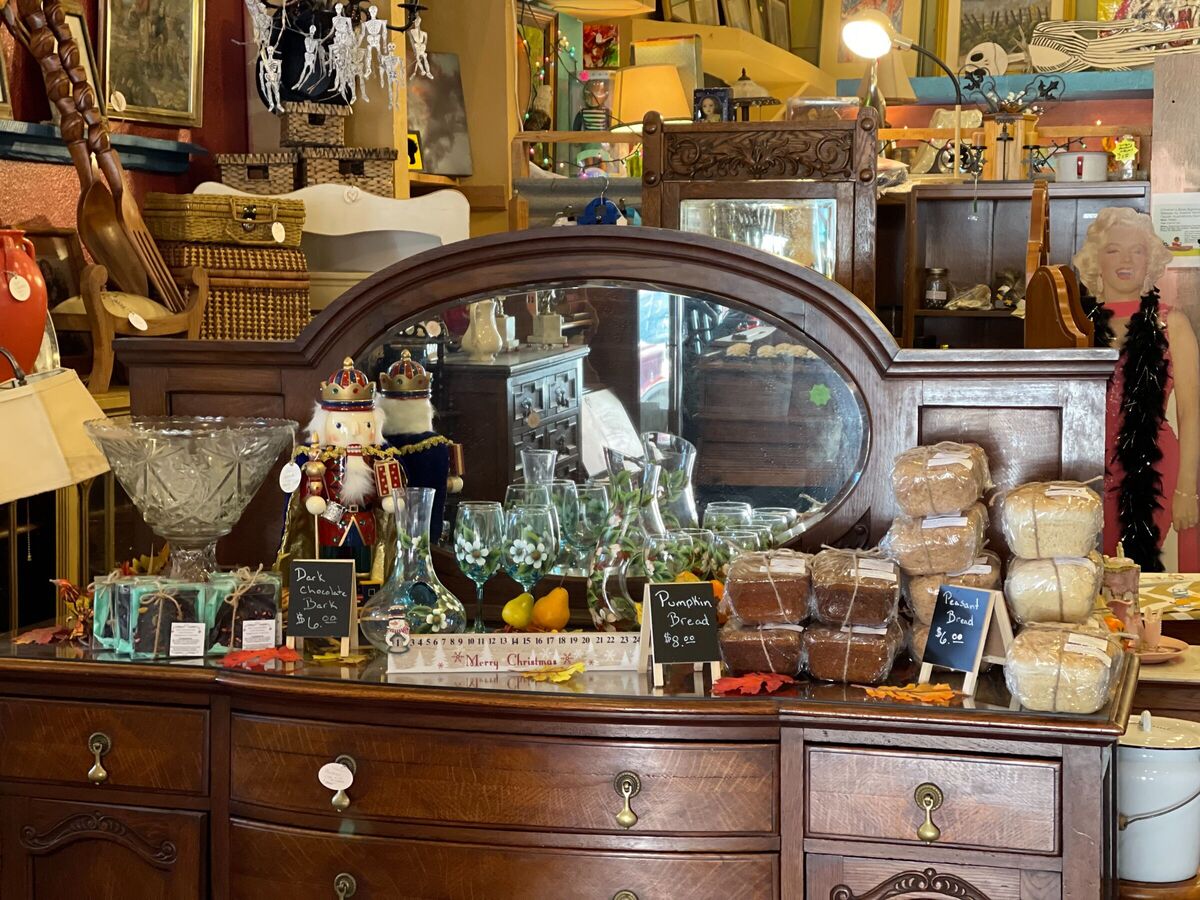 Roadrunner Emporium Fine Arts Gallery, Antiques and More, 928 New York Avenue Alamogordo New Mexico features the wonderful natural soaps, scrubs, lip balms and other creations of Angela Trout's Naturally Balanced Farms. In addition to these wonderfully artisan items showcased daily. On random weekends such as this wonderful Veterans Day weekend she also brought fresh baked Peasant Bread with 3 varieties: Pumpkin, Wheat and White. Also adding to the fresh selections for this Saturday are Dark Chocolate Bark with Pistachio, Pomegranate and Sea Salt. All Naturally Balanced Farms fresh items.
With the arrival of these items, we were sparked to do a little research on the origins and history of Peasant Bread and Dark Chocolate Bark.
What is Peasant Bread and its history?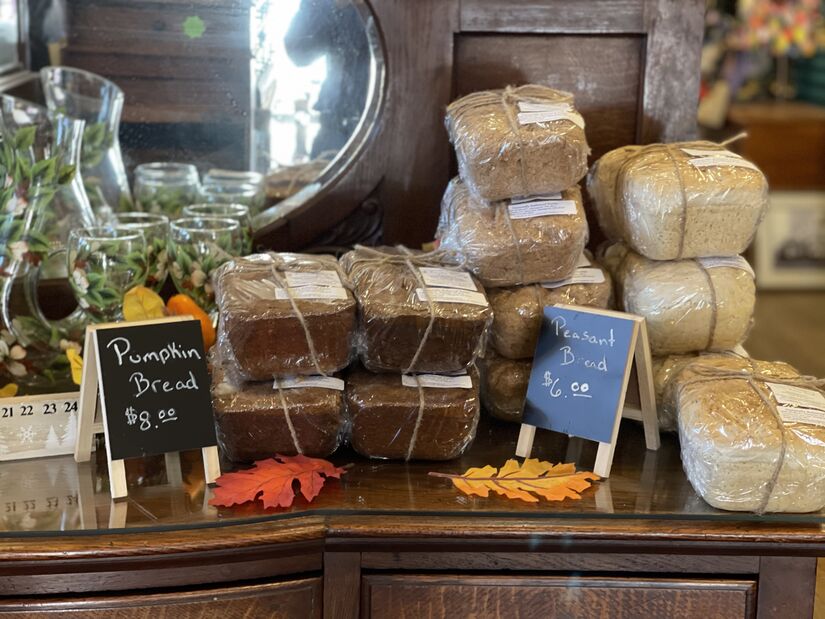 Peasant bread refers to a variety of breads, most often European in origin, that make use of whole wheat flour, other coarsely ground grains to produce a very hearty bread. Such breads are known for their hearty crumb, a bit of stiffness and crustiness, and generally for their coarseness as compared to breads made with more refined flours.
Because of being hardy in medieval Europe, bread served not only as a staple food but also as part of the table service. In the standard table setting of the day the trencher, a piece of stale bread roughly 6 inches by 4 inches (15 cm by 10 cm), was served as an absorbent plate.
When food was scarce, an all-too-common occurrence in medieval Europe, the trencher when served would typically be eaten with or at the completion.
In times of relative abundance, trenchers would be given to the poor or fed to the dogs thus the term for the course delicacy of a bread we call today, "Peasant Bread."
What is the origin of Dark Chocolate Bark?
Mendiants (the French word for "mendicant"), called chocolate bark in English, are bars or disks of chocolate studded with nuts and dried fruits.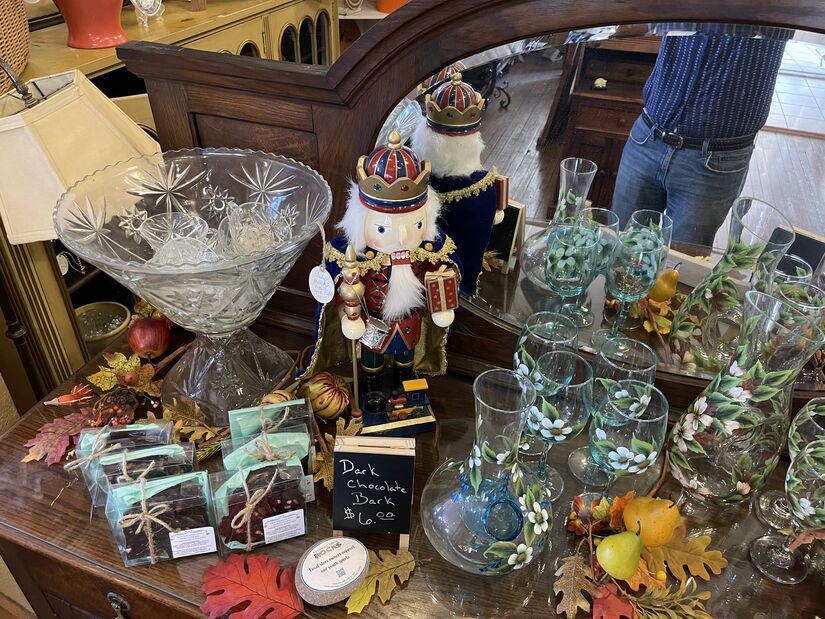 Basically bite-sized puddles of melted chocolate studded with dried fruit and nuts. The word derives from the Latin root mendicans, which means "begging," in reference to those beggars of alms — monks or friars in religious orders who have adopted a lifestyle of poverty for the purpose of preaching and ministry.
Historically, mendiants have four traditional toppings, each one representing the four Roman Catholic mendicant monastic orders and the original color of their robes during the Middle Ages: almonds (white) for the Dominicans, raisins (gray) for the Franciscans, hazelnuts (brown) for the Carmelites, and dried figs (purple) for the Augustinians.
Modern-day mendiants can be sprinkled with any number of tasty (and beautiful!) ingredients, and in countless combinations. Think pistachios, walnuts, pepitas, chia seeds, crisped rice, toffee chips, bee pollen, flaky sea salt, crushed coffee beans, cacao nibs, edible rose petals, coconut flakes, dried cranberries, candied ginger, freeze-dried raspberries, goji berries, orange peel, freshly grated cinnamon ... the possibilities are endless and you can pick up yours today, freshly made at Roadrunner Emporium by Naturally Balanced Farms, 928 New York Avenue, Alamogordo, New Mexico