AlamogordoTownNews.com Collectibles: VHS COLLECTING
Image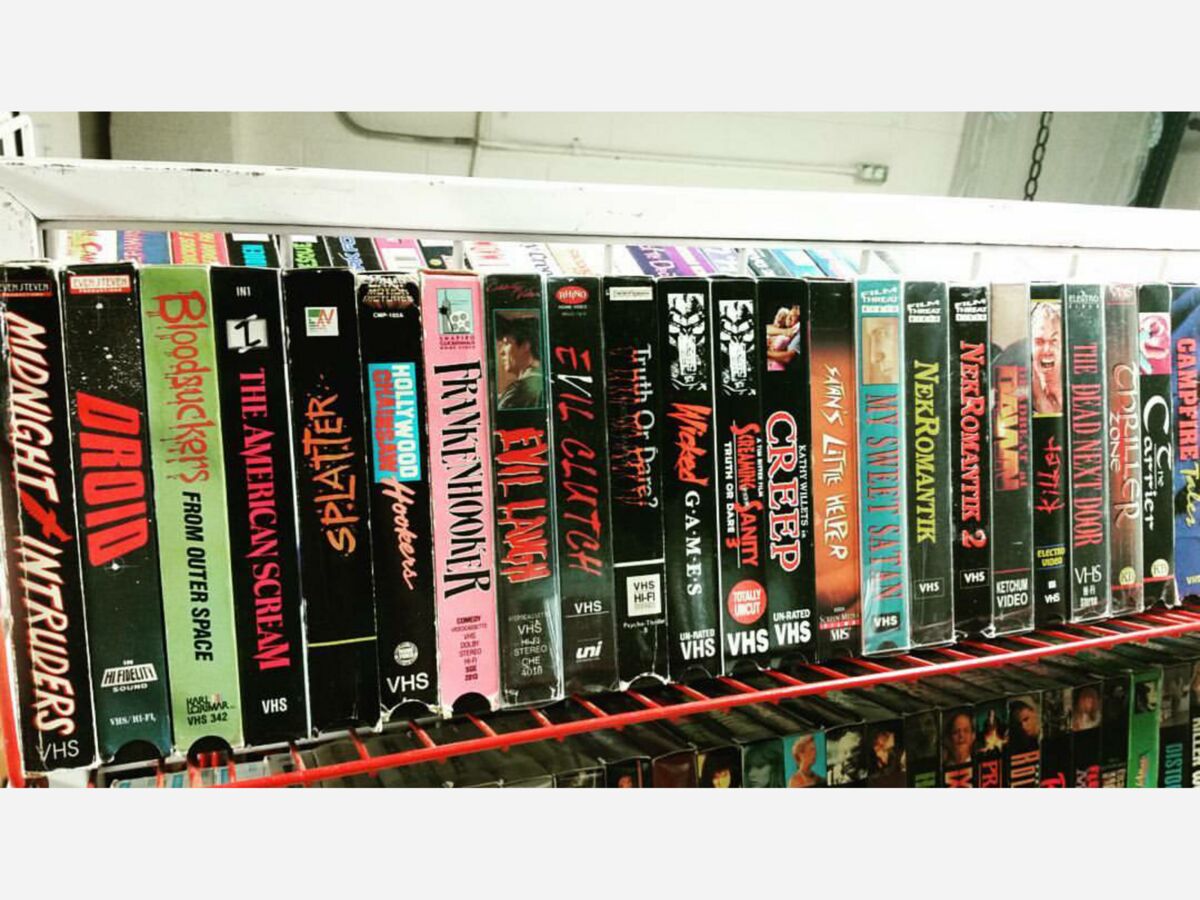 VHS tapes are becoming the new hot collector's item. The video game era was huge. And although it's still a lucrative market, VHS tapes are becoming the next big hit among vintage media collectors. Not all VHS tapes are valuable, but some are worth tens of thousands of dollars. You may just have that ten thousand dollar tape packed away in your attic.
The demand for vintage VHS tapes is increasing. 
But don't go buying just any VHS tape. Many are worthless, even in mint condition. It takes some real investigating to discover which are worth hundreds or thousands of dollars. If you're looking to flip VHS tapes for a profit, be sure what you're buying is not only rare but also in demand.
As for those tapes that could be worth tens of thousands? Your next big payday could be around the corner if you have a first edition Star Wars.  But be careful. As with most collectibles, there are some fakes out there.
When you come across a potentially valuable tape, it's wise to have it authenticated. VHSDNA is a company that can do that for someone. Because the founders collection consists of 25,000 VHS tapes, he's able to cross-reference just about any video ever made. He also works with experts in the print industry to ensure a tape's authenticity. As a result, customers will be provided with a certificate of the tape's authenticity, which will help the tape sell for a higher price. It would also look great displayed next to your own VHS if you want to add it to your personal collection.
It's not just authenticity that matters when it comes to a tape's value. Storage and even sunlight can have an impact on the tape's condition. VHS jackets are similar to book sleeves when considering condition and value. Fading, creases, and unintended marks can all reduce the value drastically. On the other hand, a tape has the potential to be worth ten or even twenty times more if it's properly cared for. When you have a valuable tape or one of sentimental value, you will want to make sure it's protected from anything that could damage it.
VHSDNA  has you covered here as well. In addition to grading tapes, VHSDNA offers encasing services. Sure, you could purchase a case yourself. Still, if you're looking for a protection guarantee, this professional service is the way to go. UV rays can still pass through most retail cases. The website even offers a "white glove" cleaning service. If you're going to be a serious VHS collector or reseller, these are services worth looking into. A small investment could lead to a larger reward when your tape does sell.
If your tape doesn't hold the monetary or sentimental value to justify paying for these services, consider doing some work yourself. It can be challenging to clean a VHS case without causing damage—do so carefully. Store the tape somewhere out of the sun and take care to protect it from cracks and other unwanted marks. While not all tapes are worth hundreds, many are worth something. It would be unfortunate to reduce what value they hold just because of careless handling.
Although Star Wars and Back to the Future are the most common tapes submitted to VHSDNA for grading, they are not the only valuable ones out there. Those older Disney tapes may come to mind. If you wait for the right buyer, some of those can bring some profit as well. It's time to get digging through those boxes and discover what gems you have hidden away. There could be a few thousand dollars just sitting in the attic.
There's never been a better time to begin VHS collecting or reselling. You just need to do your homework beforehand.
Excerpted and Sourced from  Katelyn Washington