Alamogordo Town News: Disco Dancing in the Streets - New York Avenue Flickinger Center Brings Disco Live to Alamo
Image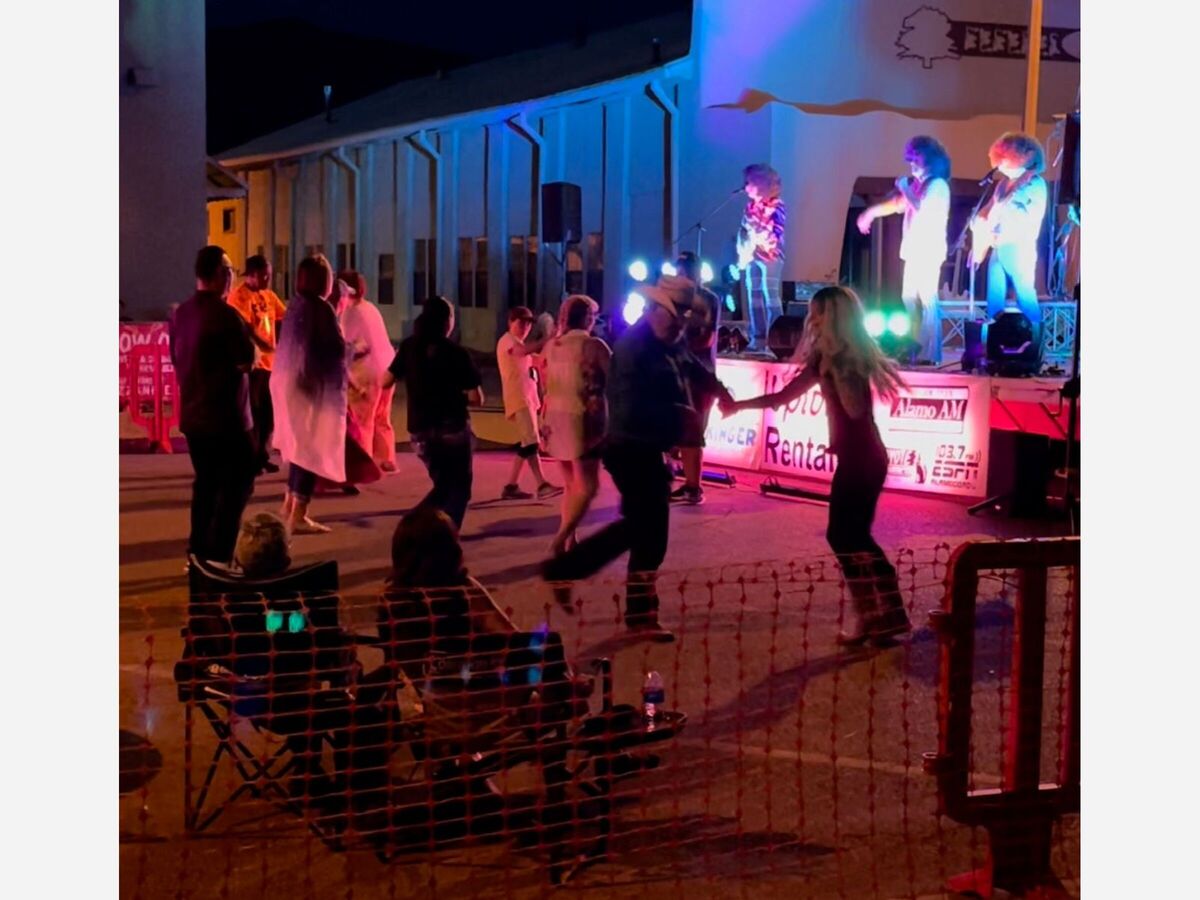 Saturday night saw the first live performance of disco on the streets of Alamogordo in the post Covid-19 celebration of Disco. 100s of Alamogordo's citizens of all ages flocked to the Flickinger Center in the historic New York Avenue cultural zone of downtown Saturday night.
Funji Mungle of El Paso a disco and funk band livened up the city with all ages dancing to the starlight in disco fashion showing downtown Alamogordo does indeed have life.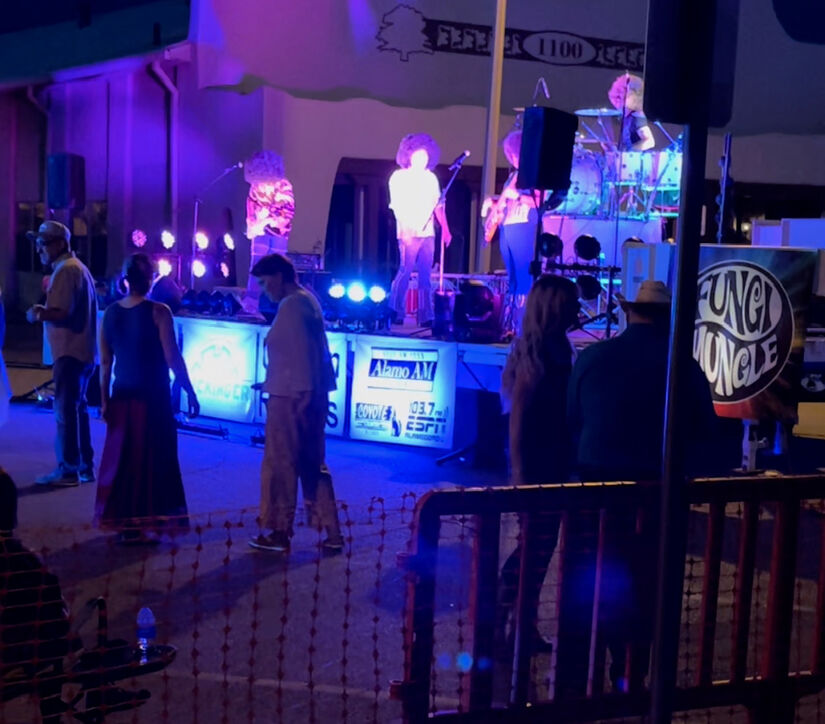 Awesome job by Flickinger Center Director and Curator Lori Black in bring funk and disco back to the city center in a celebration that Alamogordo needed. From a special menu and drinks to to smiles everywhere from 8pm to 10pm a Studio 54 vibe came to Alamogordo's streets.
The band was fun, entertaining and brought the city center to its feet in dance and cool disco vibes. Outfits were from cowboy to casual and 70s retro. It was awesome to see men in cowboy hats put the two step aside and dance a disco vibe with their partners in the city center.
"Alamogordo downtown has life" explained one participant. A few downtown businesses such as Roadrunner Emporium stayed open late and played disco all day long in anticipation of the climax of a street party vibe to cap the evening.
"Wow this is so cool, explained a 20 something that said she loves this music better than that of today.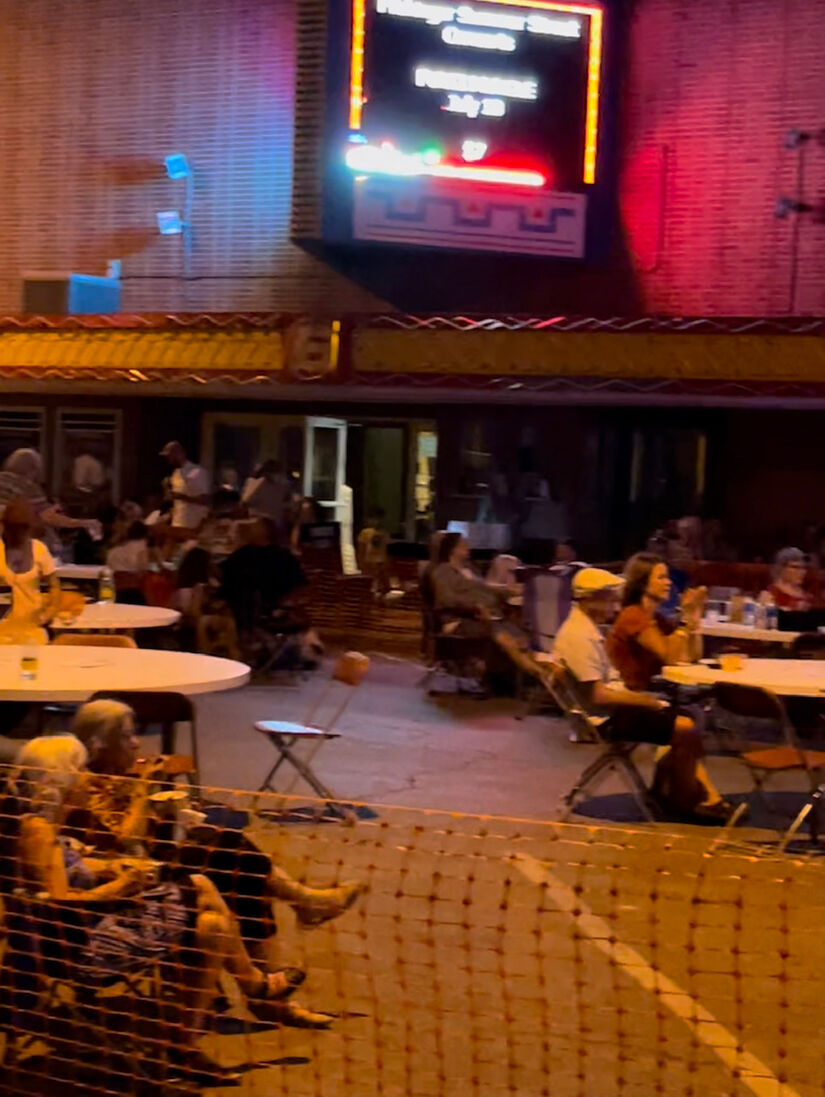 A visitor to the city that was a White Sands National Park earlier in the day and had stopped by Roadrunner Emporium for some art work said she saw the street setup for the party while shopping at the Emporium and decided to "check it out," she said she was from the east coast and "you don't see cowboy hats at a disco there," but she loved the diversity in ages and seeing cowboys discoing brought her an element of surprise."
A fun night had by all, and hopefully one of many outdoor events planned by Flickinger, Mrs. Black,( wife of Sheriff Black) and the merchants of Alamogordo Main Street!
Great grooves and a night to remember, "exclusively Alamogordo!"