Alamogordo Town News Breaking News: 3 Otero County Coaches Named Coach of the Year by the NMHSCA
Image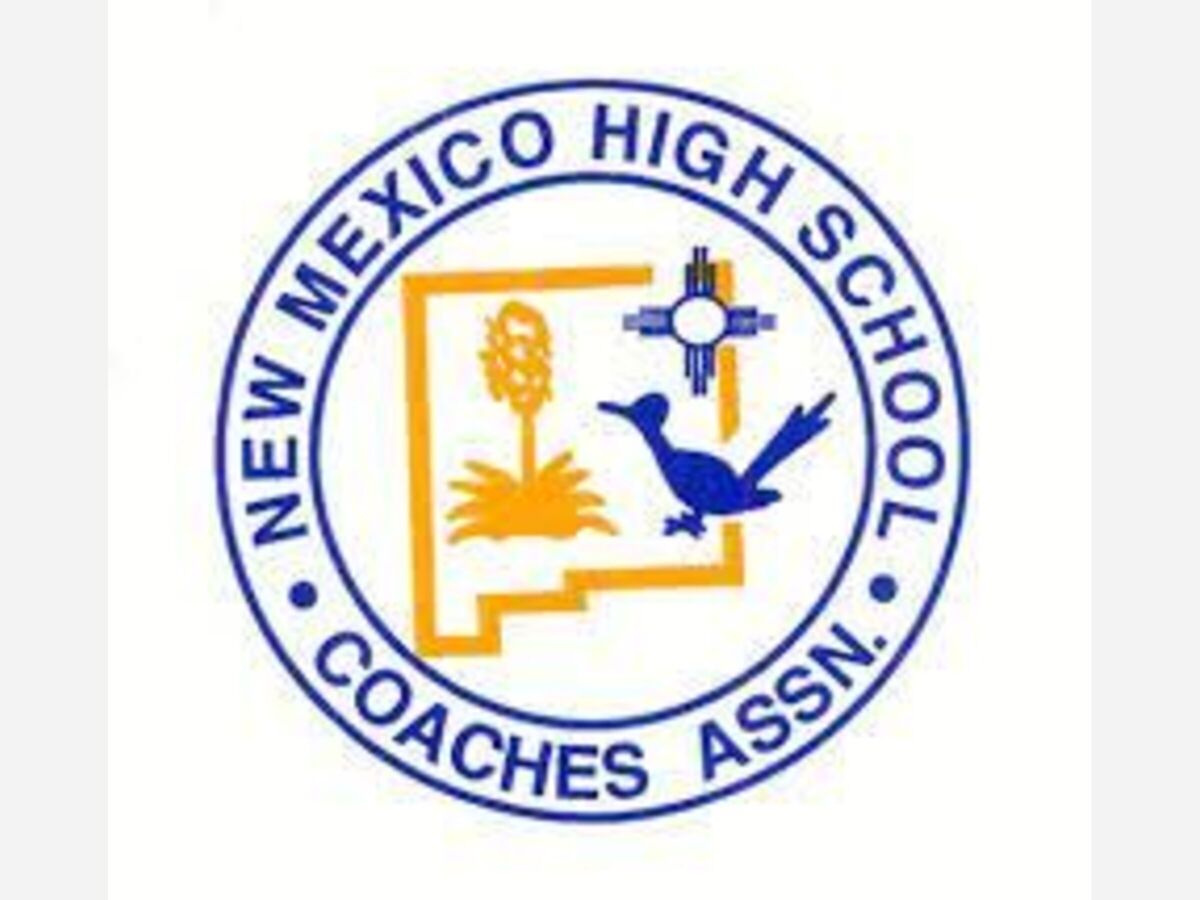 The NMHSCA Coaches Recognition & Awards Program is designed to recognize New Mexico's most accomplished NMHSCA member coaches. The impact a coach has on the life of a student is tremendous, and the NMHSCA Board of Directors is proud to recognize all the outstanding coaches every year at the annual Bobby Gibbs Awards Show during the annual NMHSCA Coaches Clinic.
Otero County and the Alamogordo area was rewarded with the naming of three regional coaches to the title of Coach of the Year within their specific discipline.
Boys Cross Country, Matt Preslar, Cloudcroft. Matt Preslar took over the Cloudcroft Cross Country Program in 2016. The program returned to Cloudcroft after a 4 year hiatus  and Preslar took charge in 2016 to high expectations. Since then, the program has shown steady growth and much success. This season was recognized with the athletics of Gilly Valdez of Peñasco as the individual, and Cloudcroft bringing home the title led by runner-up Max Preslar, as the boys state champions in Cross Country.
Volleyball, Rory Arisumi, Cloudcroft.  Coach Rory Arisumi and the Lady Bears claimed the Class 2A Title at the Rudy's Real Texas Bar-B-Q Volleyball State Championships
Girls Track and Field, Jason Atkinson. Alamogordo's girls win was their first state title since 2017 and fourth overall. This was a second state title win for Jason Atkinson and his girls track and field program.
Congratulations to these three fine Otero county coaches that each brought a level of dignity and tenacity to their sports programs in one of the most difficult years in sports history, given Covid-19 restrictions and a choppy school year.
Super job to each of you Matt Preslar, Rory Arisumi, and Jason Atkinson you each are a model for your students and have made your respective communities proud.
The complete listing of 2021 New Mexico High School Coaches Association Award Winners includes...
2021 NMHSCA AWARD WINNING COACHES
2020 NMHSCA Hall of Honor Inductees
-Keith Leupold, Las Cruces
-George Maya, Mayfield
-Joe Giglia, Cimarron
**The NMHSCA chose to not choose additional Hall of Honor Inductees in 2021 in order to honor the 2020 Hall of Honor inductees appropriately.**
2021 Ralph Bowyer Coaching for Character Award
-Ben Trujillo, Hatch High School
2021 Distinguished Service Award
-Lori Mabrey, Los Puentes Charter School
2021 Coaches of the Year
-Boys Basketball: Kevin Zwiers, Rehoboth Christian
-Boys Cross Country: Matt Preslar, Cloudcroft
-Boys Soccer: Reyes Marquez, Lovington
-Boys Wrestling: John Mason, Farmington
-Football: Jeff Dalton, Farmington
-Girls Basketball: Todd McBroom, Gallup
-Girls Cross Country: Tim Host, ATC
-Girls Soccer: Misty Long, Carlsbad
-Girls Wrestling: Nate Sellers, Miyamura
-Swimming & Diving: Dave Barney, Albuq. Academy
-Volleyball: Rory Arisumi, Cloudcroft
-Softball: Angel Castillo, Cleveland
-Baseball: LeRoy Gonzales, Robertson
-Tennis: Amy Badger, Albuq. Academy
-Golf: Victor Rotunno, Hobbs
-Boys T&F: Joey Fernandez, St. Michaels
-Girls T&F: Jason Atkinson, Alamogordo
Assistant Coaches of the Year
-Girls Basketball: Rich Myers, Las Cruces
-Cross Country: Dion John, Tohatchi
-Football: Bob Shuttleworth, Farmington
Athletic Director of the Year
-Frank Whalen, Farmington Municipal Schools
2021 Coaching Milestone Accomplishments
-Level IV: Rickie McBroom, Portales: Basketball
-Level IV: David Campbell, Dexter, Athletic Director
-Level III: Shane Shallenberger, Cleveland: Baseball
-Level III: Susan Kubala, Cleveland: Basketball
-Level III: Jory Mirabal, Magdalena, Basketball
-Level III: Bob Allcorn, Bloomfield: Football
-Level III: Jaime Ramirez, Portales: Football
-Level III: Charlie Dotson, Eldorado: Football
-Level III: Jose Mares, Hobbs: Soccer
-Level III: Jeff Dalton, Farmington: Track & Field
-Level I: Derek Bean, Hot Springs: Basketball
-Level I: Sergio Castanon, Tularosa: Basketball
-Level I: Shay Todaro, Cottonwood Classical: Cross Country
-Level I: Shay Todaro, Cottonwood Classical: Track & Field