Allegations Raised Tularosa Police Out of Compliance with NM State Law
Image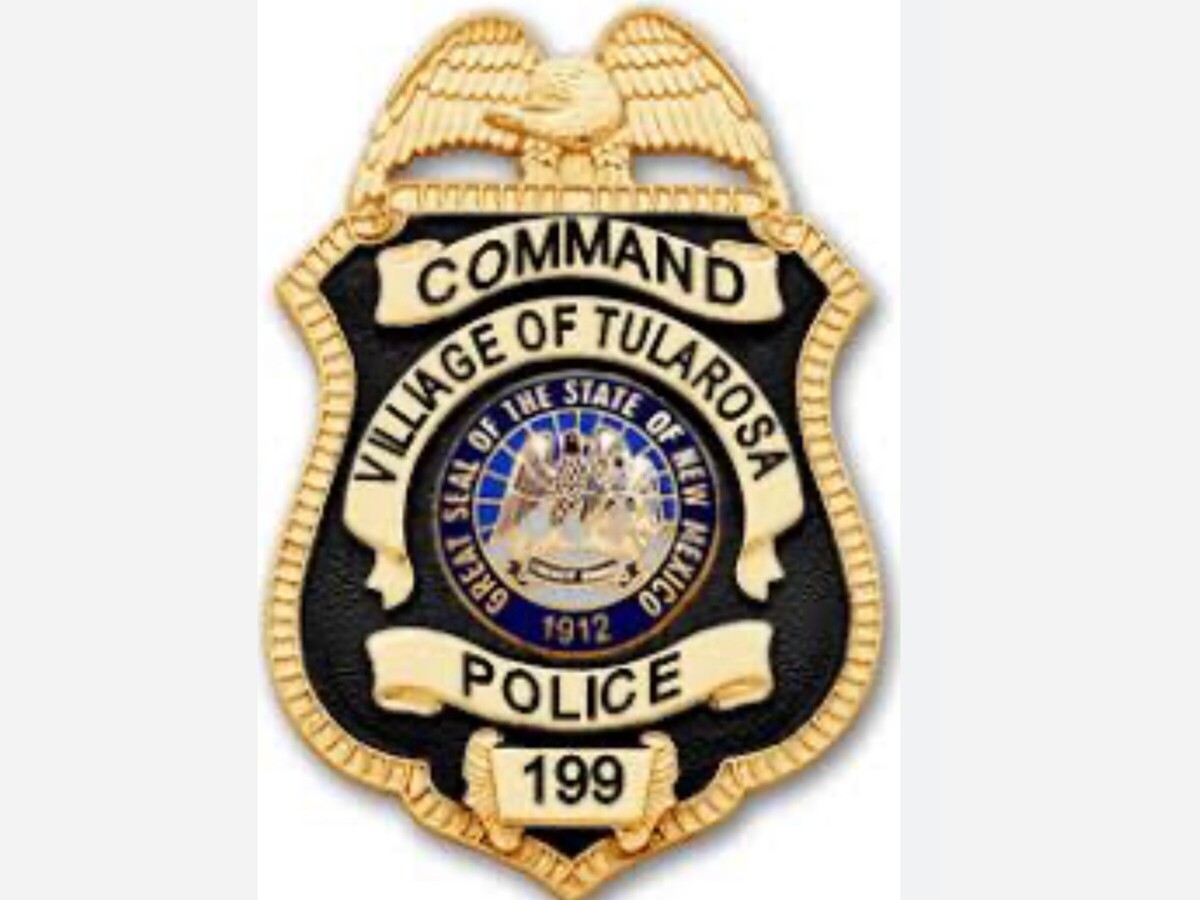 Breaking news from KALHradio.org 95.1 FM and AlamogordoTownNews.com
It is alleged the Village of Tularosa may have gotten itself into potential trouble in regards to having non-certified police officers on duty and promoted under recommendations of the Mayor and approved by the Village Commission.
Allegations were presented to KALHRadio.org Anthony Lucero via a city insider that allege that the village is "out of compliance with state law to include an active duty decommissioned police officer still carrying a gun and functioning as an active officer."
Another allegation is that "a recently promoted Lt. was hired March of 2022 and is still is not certified thus as of March 31, 2023 or midnight Friday he is out of compliance and should also be decommissioned and no longer active per state law."
Per New Mexico State law…
"A person employed as a police officer by any law enforcement agency in the state of New Mexico shall forfeit his/her position unless, no later than twelve months after beginning his employment as a police officer, the person satisfies the qualifications for certification set forth and is awarded a certificate attesting to that fact."
Case law supports that a city or county commission is bound by state law..
"A board of commissioners does not have the authority to waive or otherwise disregard the regulations promulgated by the law enforcement academy board where a officer fails to submit an application for certification and required supporting documentation as set forth in "10.29.9.18 (C) NMAC.
An officer may be hired prior to certification but within 12 months must complete state board certification.

It is alleged that one officer in question was previously an officer thus the legal requirement would be …
Authority to act as a police officer prior to certification. — "An officer who becomes employed as a police officer after a break in service that was not intended to circumvent the certification requirement is provided twelve (12) months from the date of the officer's new employment to obtain certification." State v. Reyes, 2009-NMCA-091, 146 N.M. 776, 215 P.3d 85, cert. denied, 2009-NMCERT-007, 147 N.M. 361, 223 P.3d 358"
An arrest by an officer who is still acting as an officer who has not completed certification after 12 months or was decommissioned but still working, could result in case dismissal, and liability to the government body allowing the officer to continue in service.
The requirements to be a police officer in New Mexico…
Prospective officers in New Mexico must meet the requirements set by the New Mexico Law Enforcement Academy Board (NMLEA).
New Mexico Police Officer Requirements
The NMLEA is responsible for certifying all law enforcement officers in the state of New Mexico and oversees police training academies in the state. Those hoping to work in law enforcement must meet the NMLEA requirements for the training academy, be hired by a police department or sheriff's office, and then complete the police academy. Note that individual law enforcement agencies are free to set requirements above the state minimums. To meet NMLEA requirements, candidates must:
Be a US citizen
Be at least 18 years of age
Have a high school diploma or GED
Have a valid driver's license
Have any felony convictions or lesser disqualifying charges
Be of good moral character
Required Exams
The NMLEA-required physical fitness test that candidates must take during the hiring process evaluates aerobic and anaerobic fitness, endurance, upper and lower body strength, and agility. Candidates must post qualifying scores to enter the police academy and must also meet exit standards on the same as tests to graduate and become certified. Candidates will also undergo a medical examination and an evaluation by a certified psychologist as well as a thorough background investigation.
Otero County has experienced a significant shortage in its ability to recruit and maintain police officers.
In an interview in 2019 with the Alamogordo News Margaret Trujillo, mayor of the Village of Tularosa, said she goes on ride-alongs with Tularosa officers up to four times per week.
"I keep tabs of everything that is going on, I try to be hands on in everything. I'm not just going to sit back," Trujillo said.
AlamogordoTownNews.com emailed her and the vice mayor and texted the mayor for a comment on Friday and as of publication have yet to receive comment on the recent allegations or how the village will handle the issues cited. Thus this is a developing story.