New Mexico Issues Grant for Otero County Shooting Range
Image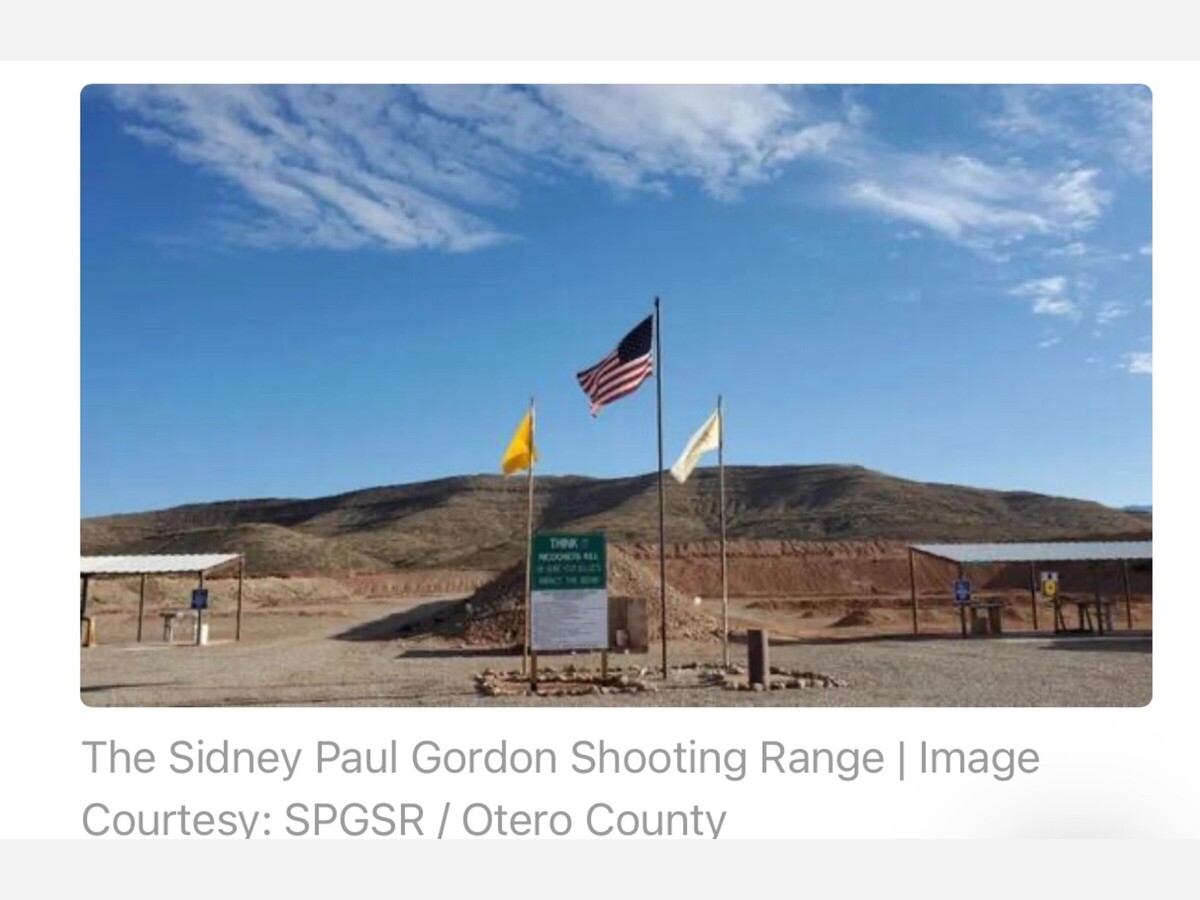 Sidney Paul Gordon Shooting Range Received State Grant Money.
Otero County Secures Grant from State of New Mexico for Firing Range Upgrades.
New Mexico outdoor projects across New Mexico are getting a surge of state funding for some big upgrades including Otero County. The state's Outdoor Recreation Trails+ grant program is funneling nearly $400,000 into the projects ranging from improvements at a popular southeast shooting range to picnic tables along part of the Pecos River.
Three projects received around $100,000 in funding. Those include upgrades at the Six Mile public day-use area in Carlsbad, the San Juan College in Farmington, and the Sydney Paul Gordon Shooting Range north of Alamogordo.
The Sydney Paul Gordon Shooting Range near La Luz is also slated for several upgrades that should expand capacity. First, projects leaders are expected to add a 100-yard multi-purpose shooting bay for advanced firearm courses and other public events.
The shooting range will also build four more general purpose shooting bays with the grant funds, which should allow them to hold larger events. Another one of the original rifle bays will be lengthened to "better serve the needs of the rifle-shooting community and to promote educational courses and competitional matches to the public," according to ORD.
Sidney Paul Gordon Shooting Range
Located North of La Luz, New Mexico off Laborcita Canyon Road. This is a supervised range.
Please note: Hearing and eye protection required at all times while on the range.
Ranges
360 Yard Rifle Range
200 Yard Rifle Range
50 Yard Pistol Range
60 Yard Archery
Four 45 Yard General Purposes Ranges used for competition, shotgun, and pistol
The 360 yard rifle range, 200 yard rifle range, and 50 yard pistol range all have sun shade.