Community Volunteers Install Fire Detectors and Ongoing Fire Investigation
Image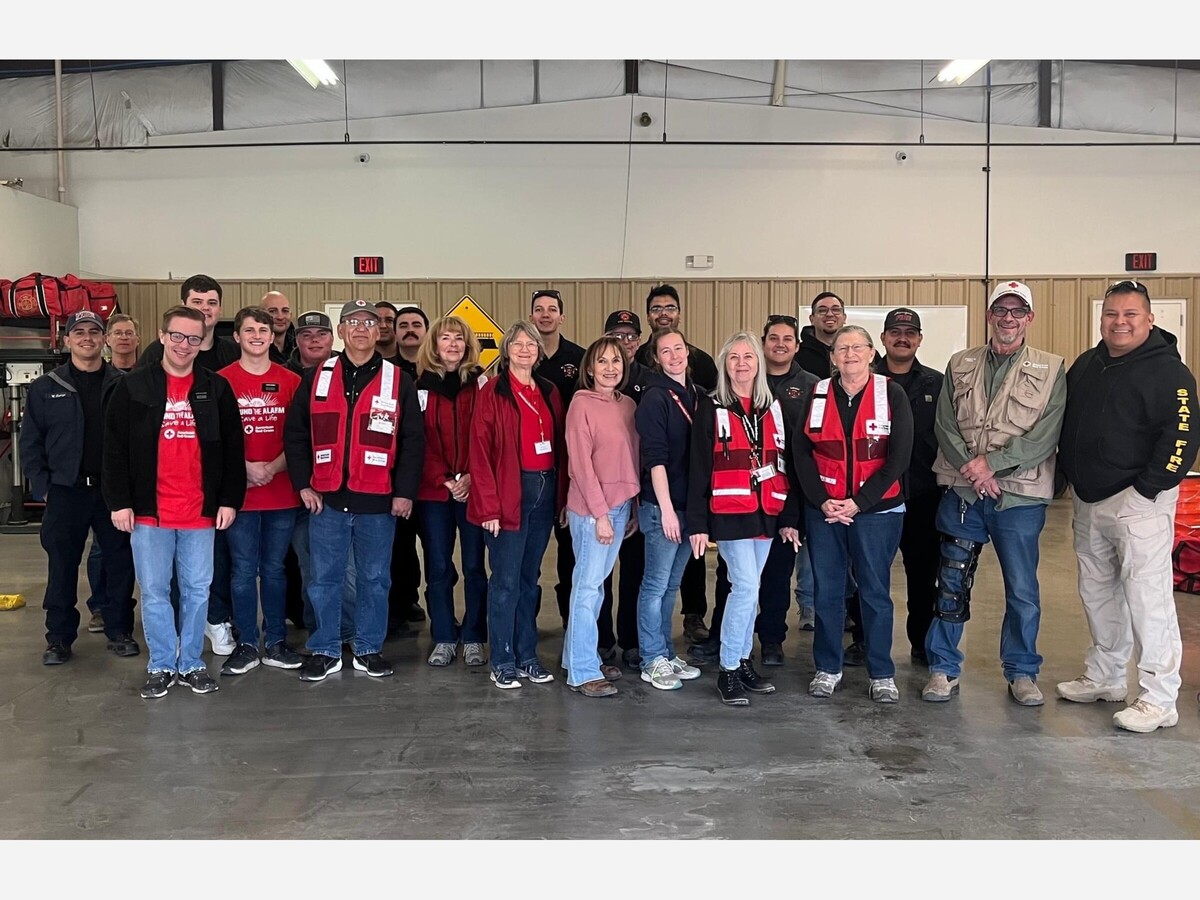 The City of Alamogordo hosted their 2nd Sound the Alarm Save a Life Smoke Detector Install Event on February 18th, 2023.
In collaboration with the Alamogordo Fire Investigations Unit, American Red Cross, New Mexico State Fire Marshals Office, and Runners Refuge Ministries Alamogordo, they installed 101 alarms in 50 homes in targeted areas within the City of Alamogordo at no cost to the residents
The city of Alamogordo  wanted to thank every volunteer that dedicated their time to help with the event, and a special thank you to Runners Refuge for providing lunch for our volunteers!
If you are a resident within the city limits of Alamogordo and need smoke alarms, please get in touch with Lieutenant Willaim Skaggs at (575) 489-2271 to schedule a free smoke detector installation.
In other news from the Alamogordo Fire Department an investigation continues…
At approximately 10:23 a.m. on January 30th, 2023, Alamogordo Fire Department was dispatched to the area of Fairgrounds Road and North Florida Avenue for a tractor on fire.
Upon arrival, a John Deere Tractor was found engulfed in flames. The tractor was inside the fenced COA property adjacent to the Bark Park off Fairgrounds Road. The operator of the tractor was able to exit the cab without injury. Alamogordo Police Department evacuated the Bark Park due to heavy smoke. The fire was quickly extinguished with the on-scene resources including Engine 1, Engine 6, and Chief 2.
The AFD Fire Investigations Unit was requested to conduct an origin and cause investigation. The investigation concluded that the tractor was in normal use, using a rear deck mower, at the time of the fire and that the fire was accidental.