Second Alamogordo Police Shooting and Homicide Discovered
Image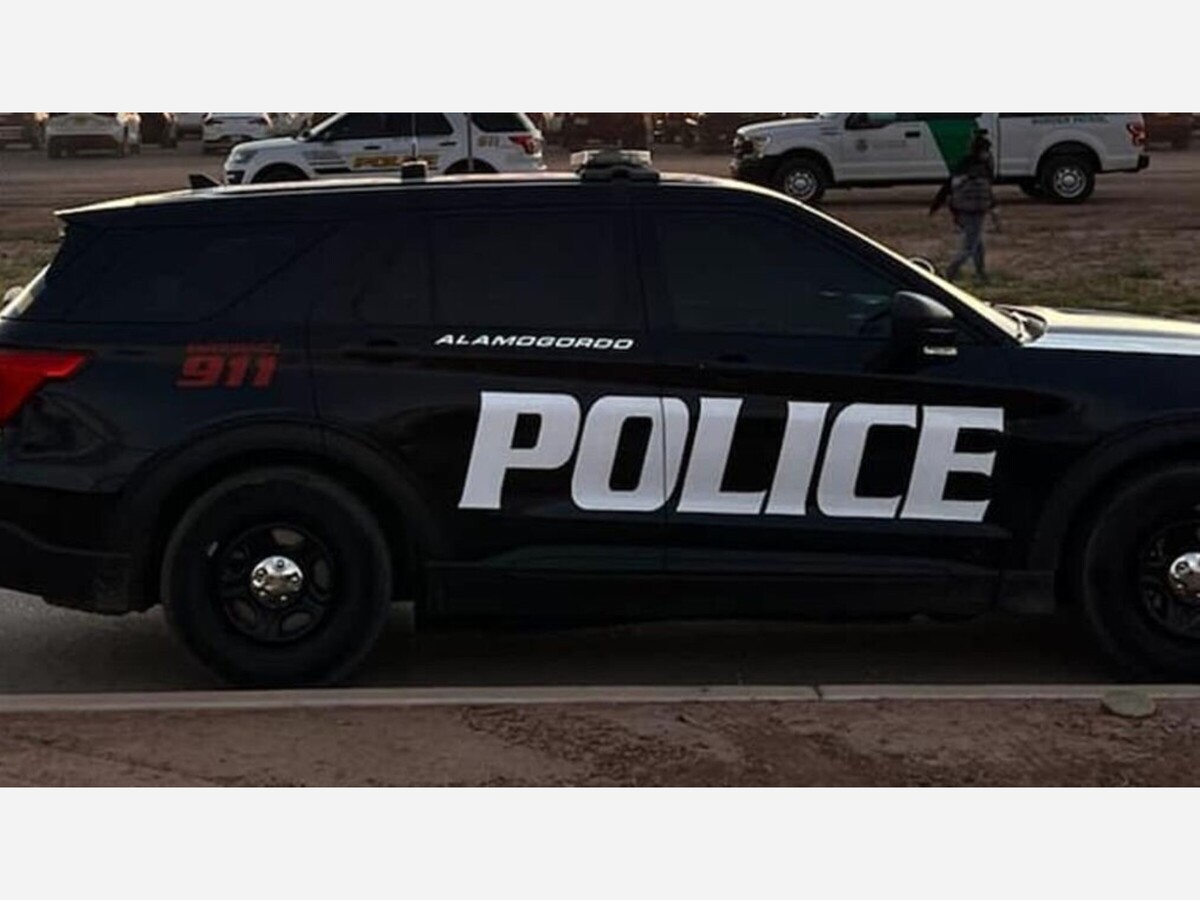 In the second incident of an officer involved shooting in Alamogordo in less then a week the New Mexico State Police released that they are investigating another Alamogordo incident. On  February 4th, 2023 in Alamogordo, both an Alamogordo Police officer and a deputy from the Otero County Sheriff's Office fired their weapons, injuring a suspect.
According to the press release, the officers shot Robert Gutierrez, 37 of Alamogordo, after they said he failed to heed commands to drop a firearm in his possession.
Gutierrez was suspected of first crashing a vehicle on 16th Street, and allegedly fleeing the scene. He then, according the the law enforcement press release, attempted to enter a home on Greenwood Lane and possibly take a vehicle at the home.
Per reports, Gutierrez was taken to a hospital to be treated for his wounds which law enforcement said were "non-life-threatening."
The Major Crimes Unit, consisting of investigators from the APD, OCSO, Ruidoso PD, Lincoln County Sheriff's Office, and the 12th Judicial District Attorney's Office, assumed all additional investigations related to Mr. Gutierrez.
During their investigation, the MCU discovered a deceased subject with a gunshot wound on JJ Henry Road in La Luz, NM.
While the shooting of the motorist at White Sands/Indian Wells started investigations of several different crimes, the location of the apparent homicide in La Luz appears to be connected to the other crime scenes that occurred later in time.
Mr. Gutierrez is currently in police custody as he remains hospitalized. Mr. Gutierrez is currently charged with the following:
Aggravated Battery with a Deadly Weapon (Firearm Enhancement) 
Aggravated Assault with a Deadly Weapon (Firearm Enhancement) 
Shooting at/or from a Motor Vehicle (Great Bodily Harm) 
Possession of a Firearm by a Felon
Tampering with Evidence
Unlawful Taking of a Motor Vehicle
These incidents remain under investigation as additional charges will be filed.
The name of the officer and the deputy involved in the incident were not released to the media, but both were placed on administrative leave while State Police conducts its investigation.
This is the second officer related shooting in Alamogordo within the last week. The prior incident involved an officer with the Alamogordo Police Department was dispatched to an area near Ridgecrest Drive for a report of a man walking around armed with a gun.  
The man was identified as 26-year-old Dominic Cruz De La O.  According to officials De La O was wanted for multiple outstanding warrants. This incident is also being investigated by the New Mexico State police per prior reporting.