New Mexico Representative Gabe Vasquez Meets Constituents
Image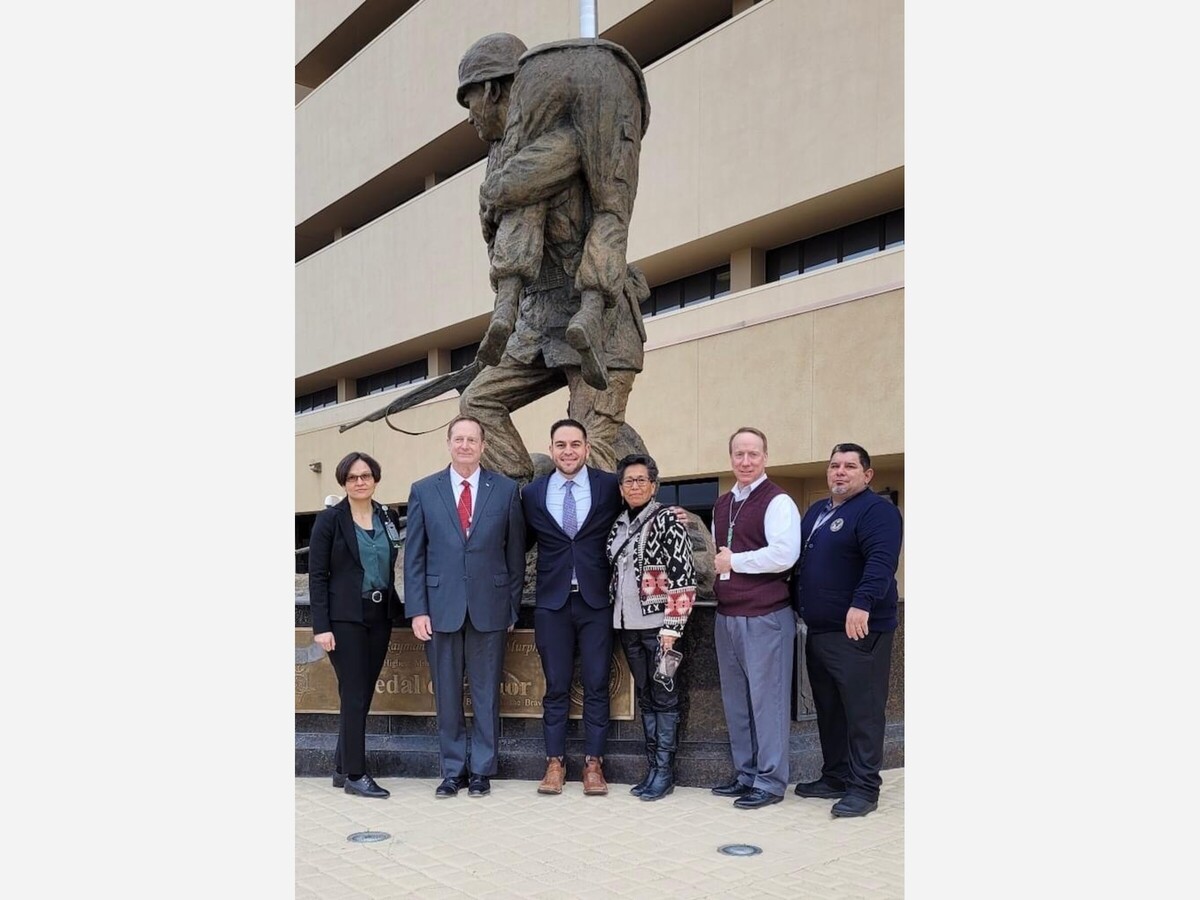 New Mexico's Congressman from District 2, Gabe Vasquez is 3 weeks into office. His 
first two weeks in Washington are finished. The first several days he was in limbo, via a Congress, that was embattled to elect a Speaker of the house. With that completed and swearing in done, he said in a social media post: "I'm finally getting settled in! I'm getting back to New Mexico this week to meet with constituents across the District and hear directly from them about our challenges and opportunities."
Back he came, and the this last week he has traveled the district.
A recap of some of his constituent travels included midweek beginning the day by touring the Raymond G. Murphy Department of Veterans Affairs (VA) Medical Center. The VA provides services to veterans in the northern part of his  district via the medical center. Congressman Vasquez said of his VA visit, "Getting quality care should be easy, economical, and accessible to those who need it, especially for our veterans."
Next, they stopped by the South Valley Economic Development Center to follow up on a prior visit. There they discussed the programs, resources and economic opportunities the center provides to the South Valley community.
The same day his team headed over to El Dorado Bakery for burritos and to meet the small business owner, Ruben Dorado. The two discussed the importance of supporting small businesses and shared stories about their mutual families in Chihuahua, Mexico. 
And the travels progressed and he attended a business leader roundtable with members of The Albuquerque Hispano Chamber of Commerce, the Albuquerque Economic Development Department and the Bernalillo County Economic Development Department. In the meetings they discussed opportunities to stimulate the economy to ensure New Mexicans have good paying jobs.
Congressman Vasquez also spent time in his home base of Las Cruces where he met with Las Cruces Fire Department's powerful Mobile Integrated Health and Project LIGHT units. 
In addition to traveling the district he issued a statement related to unbranded cattle in the Gila Wilderness, "There are no easy solutions when it comes to the humane removal of unbranded cattle in the Gila Wilderness. I am doing my due diligence and meeting with key stakeholders such as the US Department of Agriculture, Gila National Forest officials, cattle growers, and conservation advocates for whom this issue is important. We need to fully understand the impacts of the proposed solutions to ensure that our riparian areas and natural resources are protected while also humanely dealing with the growing numbers of unbranded cattle."
 Congressman Gabe Vasquez is supported by his Chief of Staff Adela Amador and several other enthusiastic and experienced professionals in his new role.
Newsweek Magazine featured him in an article this past week discussing the Democratic Party's recruitment of and the winning over Latino men. A link to that story can be found at 
https://www.newsweek.com/democrats-have-answer-latino-men-problem-recru…