Happy MLK Day of Service Monday 1-16-23
Image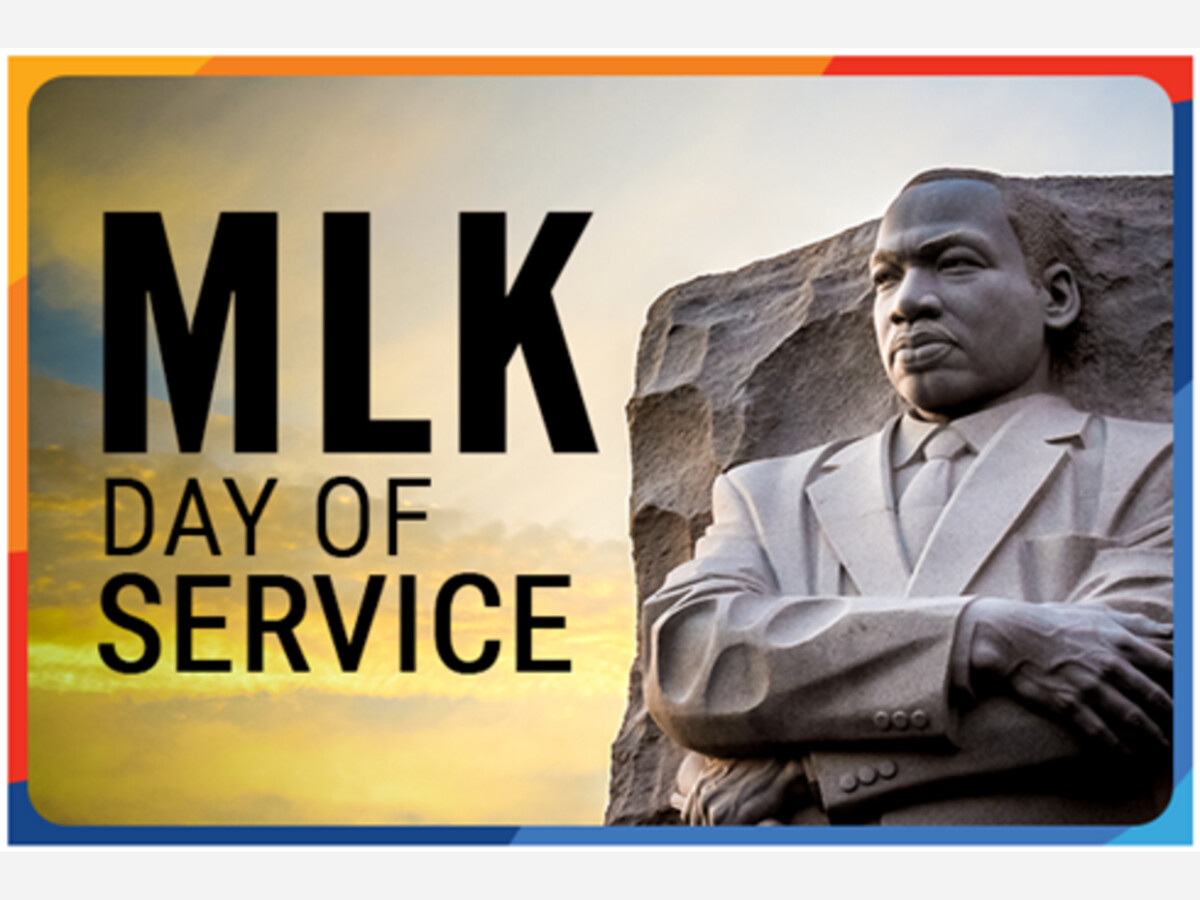 The Martin Luther King, Jr., National Day of Service is a defining moment each year when Americans across the country step up to make communities more equitable and take action to create the Beloved Community of Dr. King's dream. While Dr. King believed the Beloved Community was possible, he acknowledged and fought for systemic change. His example is a call to action.
MLK Day is the only federal holiday designated as a National Day of Service to encourage all Americans to volunteer to improve their communities. During the last quarter-century, the MLK Day of Service has grown, and its impact increased as more Americans embraced the idea that citizenship involves taking an active role in improving communities.
Alamogordo hosted a celebration of Dr. King at Alameda Park this past Saturday at under the leadership of Chris Rollerson and several others, with speeches, a proclamation, fellowship and free hotdogs.  Services were held at area churches on Sunday remembering the contributions of Dr King and his legacy. Monday the official day of recognizing Dr King White Sands National Park allows free entry.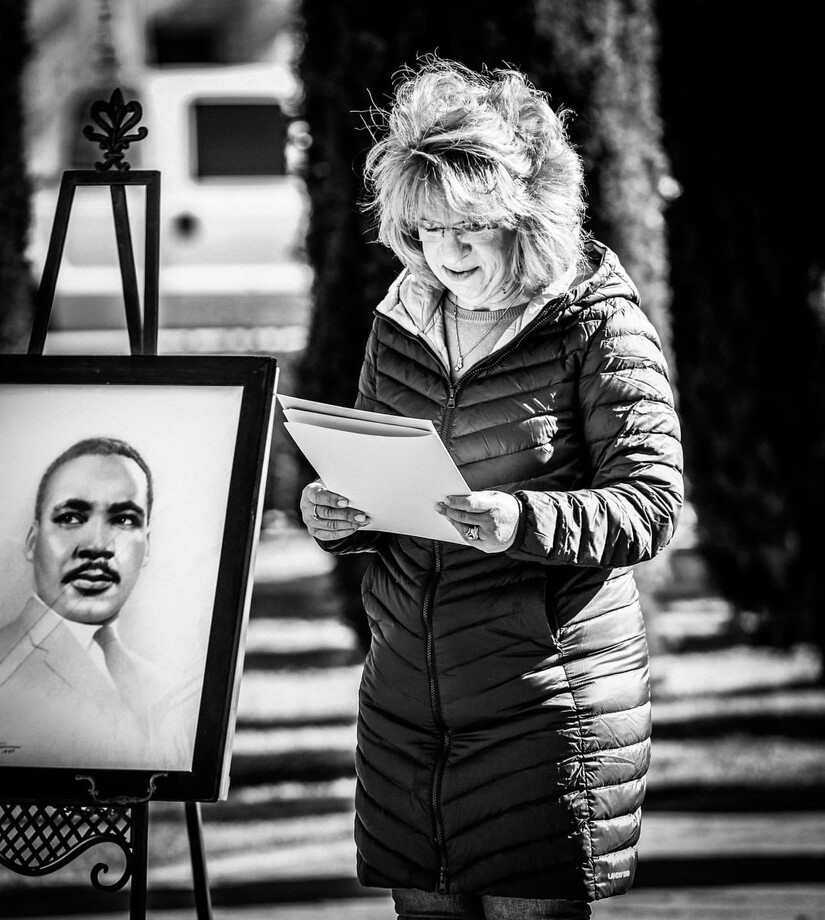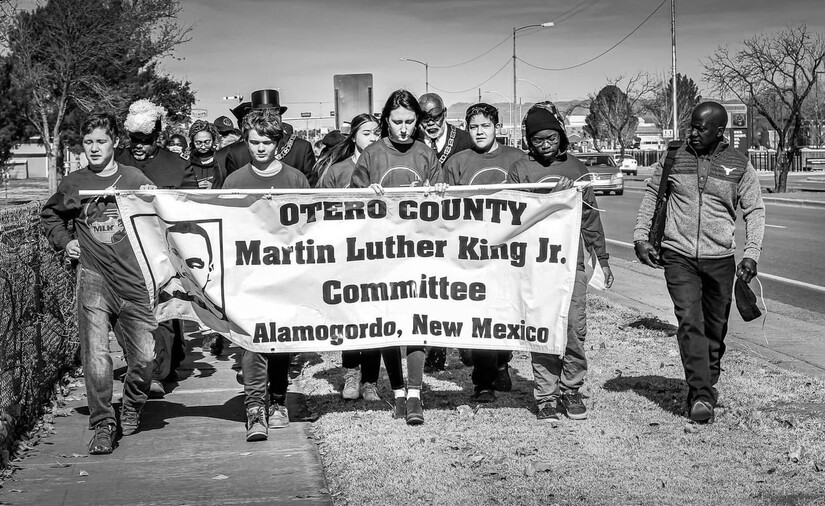 MLK Day is the day nationwide to recognize Dr Kings legacy via service to the community but there are always opportunities to serve…
For those 55 and over the Retired Senior Volunteer Program (RSVP) is an option they provide volunteer opportunities for anyone 55 and over and coordinate over 300 volunteers around Otero County. Their volunteers are able to choose from a variety of workplaces in the county and can also select their days and hours to serve.
2201 Puerto Rico Ave
Alamogordo, NM 88310
Phone: (575) 439-4154 x4551____
Fax: (575) 439-4371
Primary Contact: Neil McFarland
Contact Email:nmcfarland@ci.alamogordo.nm.us
Otero Arts Inc is a volunteer organization needing volunteers to support the arts community. They need over 675 volunteer hours to fulfill their mission. To learn more visit:
https://www.oteroarts.org/volunteers
The Flickinger Center for the Performing Arts needs volunteers for shows, theater, fundraising and more visit:
https://flickingercenter.com/about
COPE which assists with domestic violence has opportunities for volunteers check out and please complete the Volunteer Application and bring it to the COPE offices or  if you have any questions please feel free to contact our Volunteer Coordinator
volunteers@copedv.org
The Otero Hunger Coalition is tasked to serve the needs of low income and homeless people in Otero County by nurturing, supporting, and advocating for them through the provision of food and connecting of community resources. To learn more or volunteer contact:
1212 Washington Ave.
Alamogordo, NM 88310
Phone: (575) 415-8761
Primary Contact: Pam Gordner
Of course the local churches are always seeking volunteers as are the schools, parks that need maintenance and just sweeping a city street or you can organize a street clean up by sweeping the curbs on your own street.
Come to New York Avenue or Alameda park with a broom and sweep the curbs. Help at the newly opened homeless shelter on Delaware Street.
Community cleanup days are always a great way to volunteer and don't need organization, just grab a broom and dustpan and just do it on your own or with a friend.
Whatever you desire MLK Day and weekend is a reminder that we are all in this community together, we need to get along, unite for good and build a better community together via service to one another.
More News from Alamogordo