Representative Elect Gabe Vasquez was selected as Vice Chair of Diversity and Inclusion of the Congressional Hispanic Meanwhile No Speaker
Image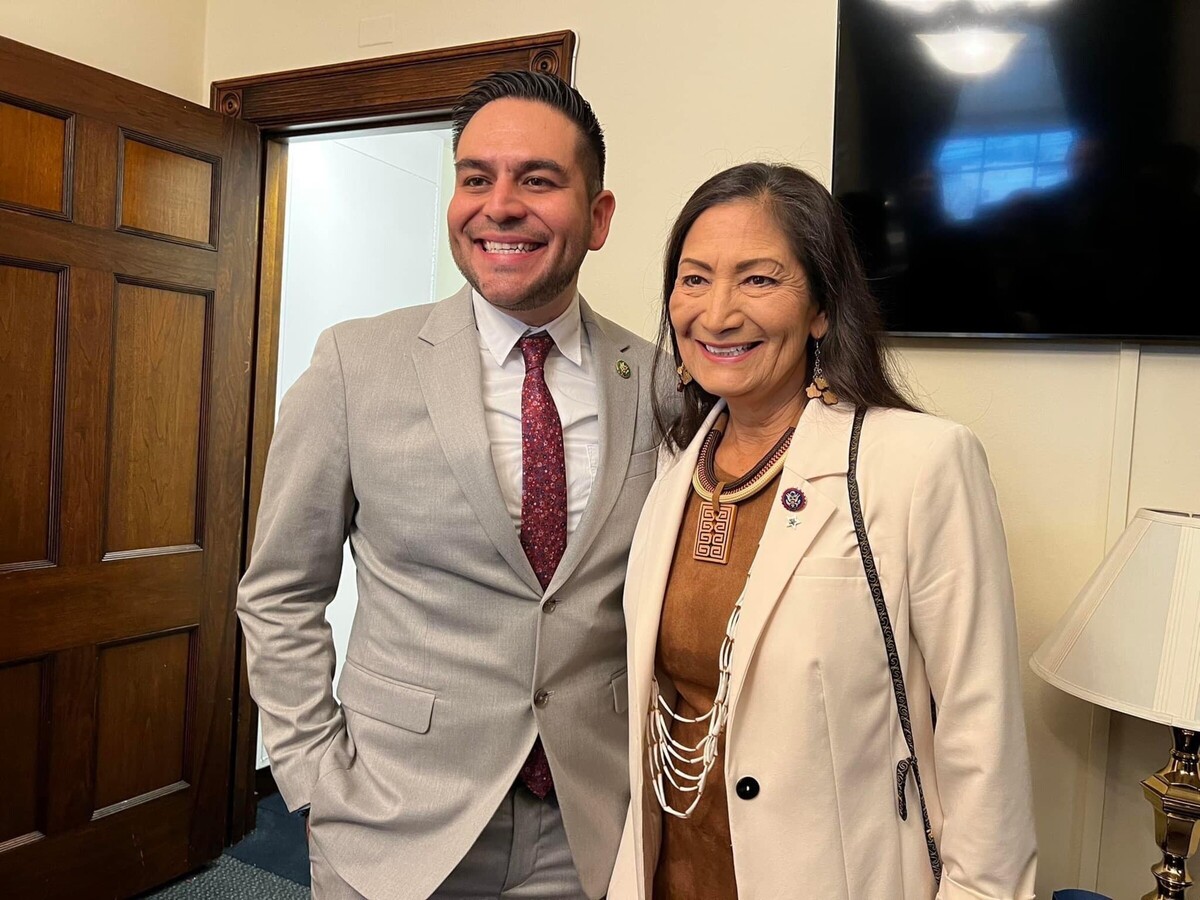 New Mexico District 2 US Congressional Representative Elect Gabe Vasquez was selected as Vice Chair of Diversity and Inclusion of the Congressional Hispanic Caucus all the while the fight for leadership as Speaker House of Representatives controlled by Kevin McCarthy goes into day 3 of chaos and no resolution.
The Congressional Hispanic Caucus (CHC), founded in December 1976, is organized as a Congressional Member organization, governed under the Rules of the U.S. House of Representatives. The CHC is dedicated to voicing and advancing, through the legislative process, issues affecting Hispanics in the United States, Puerto Rico and U.S. Territories.
The Congressional Hispanic Caucus applauds Members elected to leadership positions. As a strong, strategic, and effective CHC organization, their mission will remain laser-focused on helping lead Hispanic communities forward," said Chair Dr. Ruiz.
"Next Congress, we will have our largest, 42-Member caucus in history, and a record 9 new CHC Members. We look forward to our collective work as we leverage our powerful Hispanic voices to pass legislation and resources that benefit communities across the country."
"I am incredibly honored to be elected by my colleagues to serve as the 25th Chair of Congressional Hispanic Caucus," said Rep. Barragán. "Our largest Caucus ever will continue to be a leading voice for Latinos everywhere. As Chair, I plan to elevate our Members and the priorities they have for their communities. I will continue to build on the foundations of our former Chairs and work to create an equitable immigration system, improve access to healthcare in Latino communities, address the climate crisis, and increase Latino representation at the highest levels of government, para toda nuestra gente."
After suffering yet another stinging defeat on Wednesday, in which he lost a sixth round of voting for House speaker, Kevin McCarthy proposed more key concessions in his push to get 218 votes – including agreeing to propose a rules change that would allow just one member to call for a vote to oust a sitting speaker, according to two sources familiar with the matter.
The House will continue to be paralyzed until this standoff is resolved. The situation has grown dire for McCarthy's political future as Republican allies are beginning to fear that the House GOP leader may not be able to pull off his gamble for speaker if the fight goes much longer.
Still, even if these negotiations prove successful and 10 lawmakers do flip to McCarthy's column – which is far from certain – that doesn't get McCarthy to the 218 votes to win the speakership, so he would still have more work to do.
The Congress convenes on Thursday in an attempt yet again to elect a leader. The house can take no legislative action until a speaker is elected.