Alamogordo High Boys and Girls Win Final Games in Tournament Play
Image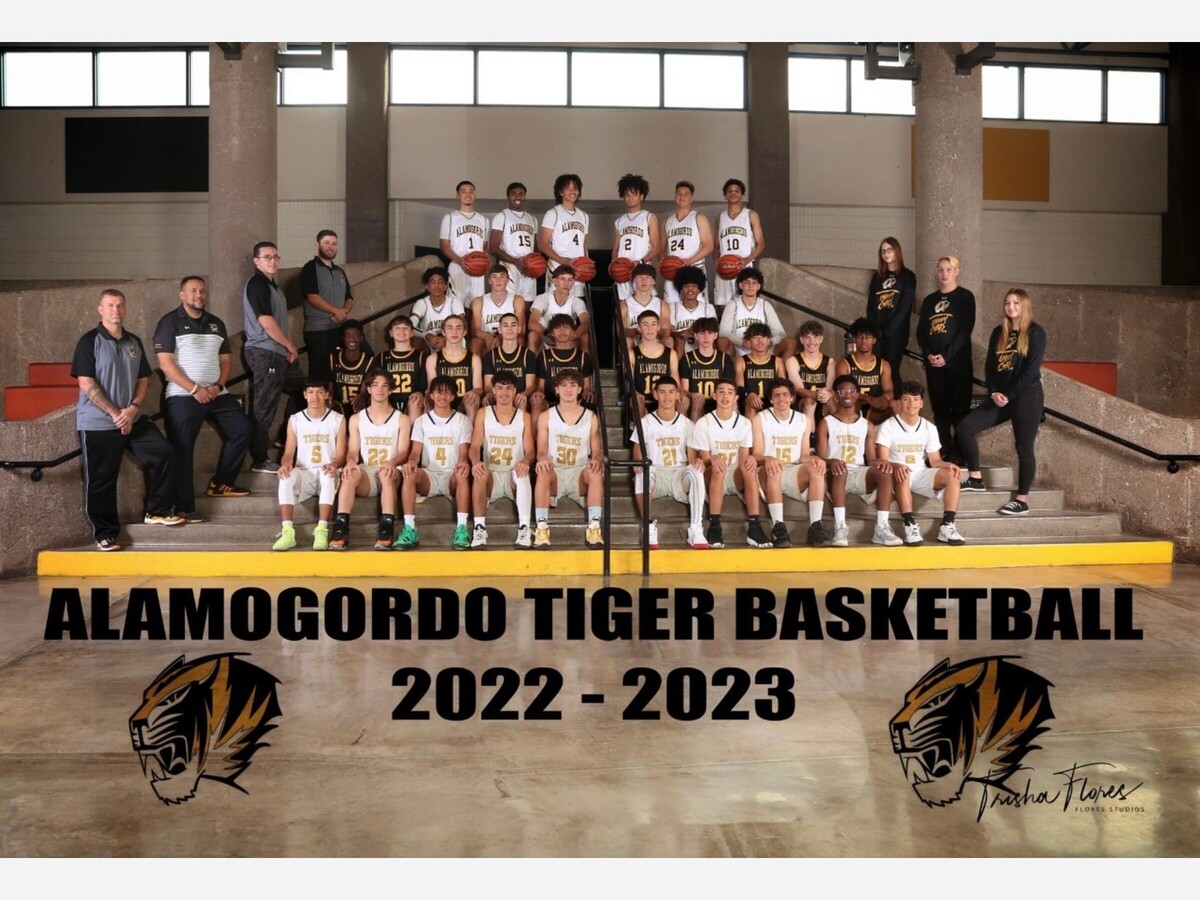 AHS Tiger Boys Basketball faced Harmony Science Academy at El Paso's Franklin High School Holiday Tournament.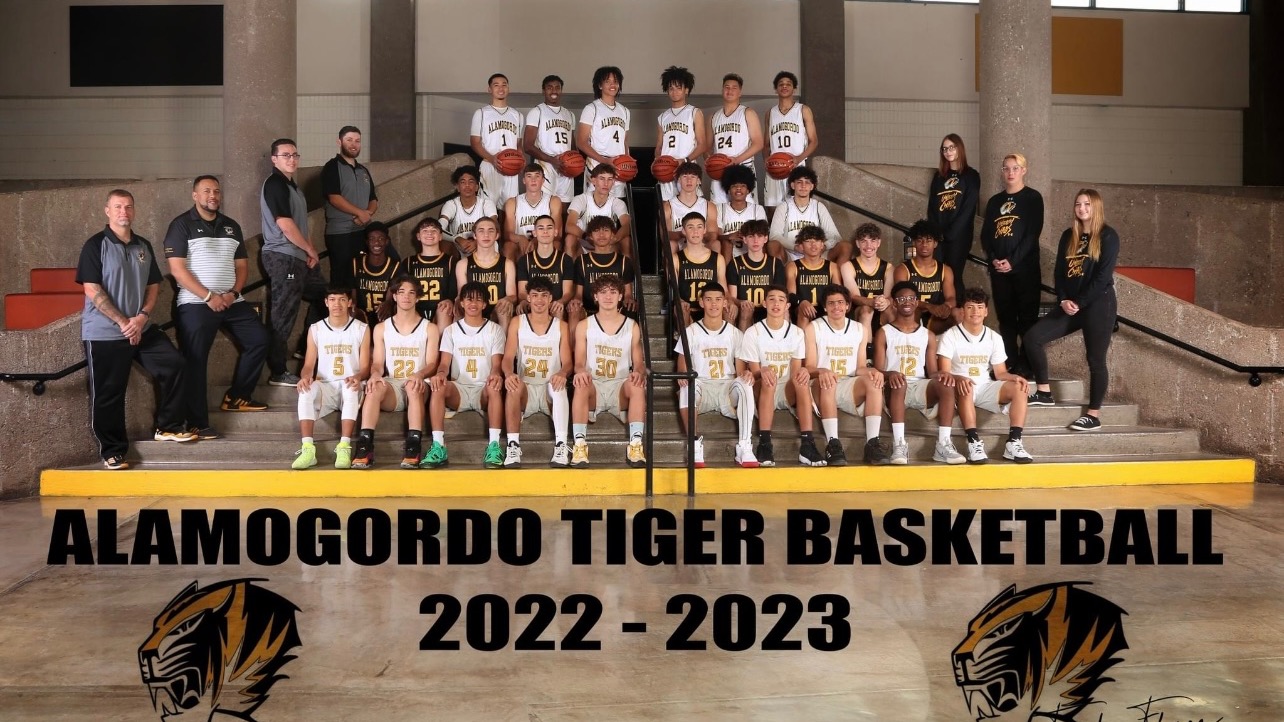 The Tiger Boys Basketball Team if Alamogordo Hugh School defeated Harmony Science Academy 45-43 at the El Paso Holiday Tournament, in Alamogordo's final game of the tournament, 
Highlights from the game were Alamogordo led Harmony 11-5 after the first quarter. Alamogordo led Harmony 27-23 at halftime, Harmony leads Alamogordo 35-32 after the 3rd quarter. Alamogordo Boys pulled through with the wib ending the game victorious 45 to 43. . Kai Bickham and Damiran Smith each had 10 points to lead the Tigers, Jason Warren with 8 and Davion Smith had 7 (had game winning layup with under 1 minute to go).
The Tigers Boys record improves to a split of 5 wins and 5 losses. They next play at Los Lunas on Thursday.
The Alamogordo Girls Basketball Team defeatEd Immanuel Christian 57-22 to win consolation championship at the El Paso Holiday Tournament. Abby Vazquez had 14 points and was named to the all-tournament team, Jacqueline Vera also had 14 points.The Lady Tigers improve to 8-6, next host Santa Teresa on Tuesday.
Overall Tournament Results
Girls
EPISD Holiday Tournament
Irvin 44, Chaparral 32
Leading scorers: Irvin - Hannah Jones 22 points, Analicia Sifuentes 12
Ysleta 57, Fabens 11
Leading scorers: Ysleta - Anissa Rodriguez - 13
Riverside 54, Alamogordo (N.M.) 30
Leading scorers: Riverside: Sophiya Bustillos 18,, AL Alvarado 11, Zoey Quintana 10
Coronado 52, Anthony 19
Leading scorers: Coronado - Lala Talolo 12 points. Anthony - J. Cuellar 15 points
Gadsden 42, Immanuel Christian 21
Leading scorers: Gadsden - Emma Rose 16
Friday, Dec. 29
EPISD Holiday Tournament
Riverside 57, Ysleta 18
Leading scorers: Riverside - Sophiya Bustillos 22 points, Hazel Veloz 13 points, Yazmin Rios 10 points
Immanuel Christian 37, Chaparral (N.M.) 24
Leading scorers: Immanuel Christian - McKenzie Hart 12 points, Juliana Hernandez 10 points
Alamogordo (N.M.) 59, Anthony 16
Leading scorers -- Anthony: J. Cuellar 11 points. Alamogord: E. Needham 10 points; T. Gordon 16 points
Coronado 30, Gadsden (N.M.) 25
Alamogordo 75, Fabens 7
Leading scorers -- Alamogordo: Maryjane Rodriguez 13 points; Abby Vasquez 10 points
Coronado 47, Irvin 18
Leading scorers: Coronado: Ella Feuille 14 points; Rachel Watley 11 points; ; ;
More News from Alamogordo