AlamogordoTownNews.com: In Memory Stella Maynard Edwards, Mother to Co-Founder of 2nd Life Media
Image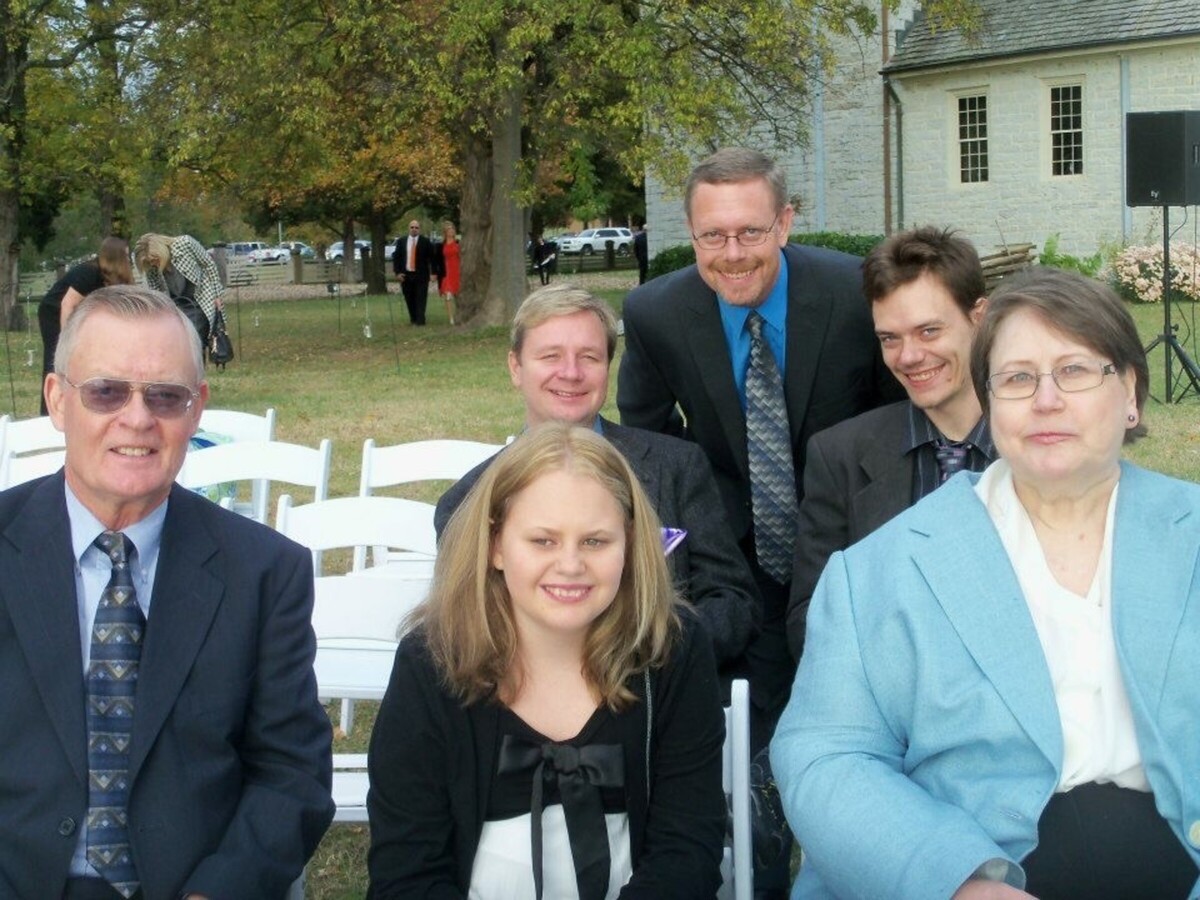 It's said that individuals go through various phases or stages of life and are different people at various periods of one's life. The life of my mother, Stella M Edwards, would be just such a life.
The person I knew and grew up with was a much different mother than the one my middle brother, Michael, who is 9 years younger than me experienced. Then again, my youngest brother, Steven, is 18 years younger than me, thus the mother he knows and experienced, was a totally different woman, than the mother that my middle brother or I had. When one is put into the position of reflection and one writes of the memories of someone's life or an obituary, the perspectives, viewpoints, and sense of who that person is will not always jive, with the memories or perspectives of another person's recollections of that same person.
My mother, like many mothers could be considered a complicated anomaly. She like her mother before her had secrets. Mom like my grandmother, sometimes would spill pieces of family secrets to their grandkids, but never, the story in whole. As such, much like my grandmother Maynard before her, there are family stories and gaps in our heritage that are secrets carried to the grave. The intention of those secrets was never malice, but was to protect her, me, and her other children. Was she protecting us from a perceived scandal, from hurt feelings, from feelings of inadequacy? Was the carrying of secrets meant to avoid conversations or questions that could be uncomfortable? When secrets fall to the grave, do they die? Time always brings questions, and the wisdom of time brings about answers.
Mom over the years battled with depression and that depression caused health issues. Later in life, those health issues were complicated by weight issues. Those weight and health concerns, I'm convinced were a result of the demons of depression she covered up and never fully addressed throughout her life. 
Mom was an avid reader and had read enough books to fill a public library from a lifetime of reading. The invention of kindle probably saved a forest of trees in the books that she would have purchased and read in the later years of her life. Mom loved a good mystery from the complete works of Agatha Christie to the wonders of Stephen King. Mom loved more classical styles like O' Henry and published poetry of her own winning several regional awards around South Carolina.
Mom in her younger years was athletic and would challenge my dad to many games of back yard badminton, swimming, bowling and loved to play card games and Scrabble. Every time I would come home, I could count on a good and very competitive game of Scrabble with mom, dad and myself competitive for the title.
Tuesday 11/2/22, Stella Maynard Edwards, age 74, wife of John Melvin Edwards, 423 Indian Trails, Taylors (Greenville) South Carolina passed away peacefully in her home, after battling a stroke with son Steven Edwards at her side.
Stella is survived by her husband, John M. Edwards; sons:  eldest son Christopher Edwards partner (Rene), middle son, Michael Edwards partner (Cheryl), and youngest son, Steven Edwards partner (Ashley); grandchildren: Christy Anderson (Quintin), Alicia Raines, Lori Edwards, Charles Edwards, Alaina Stewart, and Joshua Edwards; great-grandchildren, Mariah Gray and Tristan Anderson; sister, Judy Maynard; niece, Katie Grant partner (Chris); and beloved pets: Buddy, Minnie, and Penny. In addition to her parents, she was preceded in death by her brothers Jackie L. Maynard and John Robinson, sisters Joyce Ann Maynard and Janet Clayton; and fur baby, Sadie.
Stella Edwards was born and raised in Shawneetown, Illinois, where she was a cheerleader and active in the community during her high school years. She married John M Edwards of Cave-N-Rock, Illinois and traveled the country, living in multiple states in support of her husband's career in retail for Woolworth, TG&Y and AutoZone.
Stella was passionate about education and community service. Mom took us to every museum possible, and we spent many hours at the Field Museum in Chicago and the Smithsonian in DC. She was an avid supporter of being involved in her children's education. She judged multiple high school and collegiate level speech and debate classes for her elder son, Chris. She mentored and assisted Michael. She homeschooled her youngest son, Steven who outperformed the educational system of South Carolina.
Through volunteer service, especially in her younger years of her 20s to late 30s, she instilled that passion of service to her children. Stella served as a community volunteer and chaired several activities and non-profit events in Florence, Alabama and in Clarksville, Tennessee. Events she led for charity included the local Mothers March of Dimes Walk, Danny Thomas St Jude Hospital Bike-a-thon, A Walk-a-thon for Childhood Leukemia and sponsored phone teams to assist with the Jerry Lewis Muscular Dystrophy Telethon.
She became interested in the medicine because of her volunteering work with the various health related charities. Her visits to St Jude's Hospital made a lifetime impact upon her and her volunteer service through her sorority, at a women's clinic, operated by Planned Parenthood, that assisted with health screenings and Pap Smears in Florence Alabama was impactful on her ultimate career choice.
In her younger years she would have been deemed a progressive; a woman that demanded women's rights and pay equity, had no tolerance for racial discrimination and supported marriage equality for the LBGTQ community, she supported President Carter and New Deal policies. In her later years she drifted more conservative becoming disillusioned with the political process. She leaned toward Trump's shake it up and break it up philosophies due to frustration with public health policies in the US. She could never embrace the health plans of Hillary Clinton or Obama but respected their passion though she traveled to the beat of a different path. Mom was never terribly religious but felt a connection with a spirit beyond this place and time.
Stella and John Edwards had three boys as children: the eldest, Chris Edwards, middle, Michael Edwards and youngest, Steven Edwards. Stella went back to the university system later in life and attended during the same years her son, Chris was attending to his higher education and beginning a career, all the while having her third son Steven late in life and while seeking a secondary degree.
Stella was a graduate of Austin Peay State University, in Clarksville Tennessee ascertaining her nursing degree. She practiced medicine for several decades, beginning her career at the Clarksville Regional Medical Center and ultimately at Mary Black Medical Center in Spartanburg, South Carolina as head nurse. Her responsibilities included oversight of the critical care nursery. Her passion was such that many premature babies would spend months in the nursery, she produced a video diary for hundreds of patients, ensuring the mothers and fathers, didn't miss a day of the baby's growth from an at-risk birth to check-out as a functioning healthy infant.
After retirement mom and dad, refurbished their home together one room at a time. From there they traveled the country and drove thousands of miles exploring route 66 and every stop on the way. They traveled to California, and we have fond memories of viewing the salmon spawning near Tahoe to sharing experiences of the wine country, the missions of California and San Francisco. Mom met and engaged with my friends without judgement over the decades. Through my ups and downs, even with distance between us I could count on her and my dad's support. At times I'd be frustrated by questions and what I felt were intrusions but in retrospect I know that her intentions were meant as support.
The mom of the last few decades was not the mom I grew up with, by no fault of either of us, the fault was distance and time. The trips to the mall, Books-a-Million, museums and battlefields, late night movies, card games of rummy or Scrabble with her and my aunt, the history we experience together is a far-off memory. Those memories are to be cherished and I would not trade them for the world. For the times you were there, and I ignored you, our years of silence, and the reunification, the ups and the downs thanks for the patience and the love. Time, distance, personal relationships, and ones chosen and immediate family in real life, takes precedent. Should we regret that, no, what we do is cherish the relationships of our chosen family but thank our birth family for the foundation they provided us. I am the person I am today because of the foundation I received. The good came from the guidance, care and love of my mother and father. The bad and errors in judgement I have made in life, I own those mistakes, they are no reflection of the family foundation of love and mutual respect I had as a youngster.
The gaps of my absence by distance were filled over the years with the love and constant companionship of my father, who was there for so many decades, through to the end. Together they always enjoyed their grandchildren. Charlie (Nathan), their eldest grandson who they helped provide homecare for in his most formative early years, to the many others, each always brought mom a smile and much joy. Her niece Katie Hill was the "daughter to her that she never had." Her Granddaughter Lori she spoke of often, proud that she was also going into the medical field and following her grandmothers' footsteps of care.
Mom, Stella Edwards, you are gone physically to that next plain of existence, but you will forever live in my heart and the hearts of those that knew you. May you find peace and happiness in the next life that you sought in this life.
More News from Alamogordo