AlamogordoTownNews.com Couy Griffin Removal What is Next, Couy Upset with Sheriff Black
Image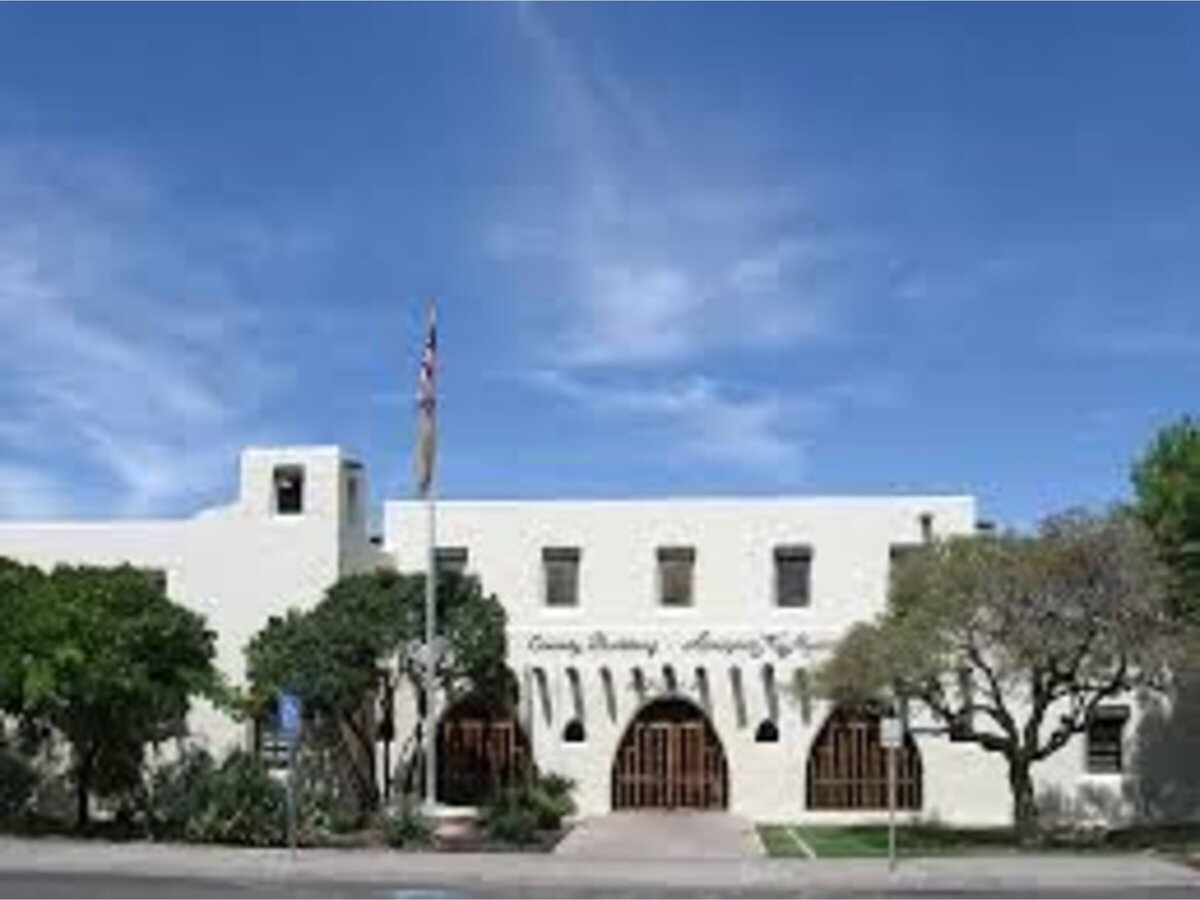 Otero County Commissioner Couy Griffin and Otero County made history today with a ruling in the lawsuit that was filed to remove Commissioner Griffin from office.  
According to today's ruling, Griffin qualifies for removal as per Section 3 of the 14th amendment and participation in a rebellion or insurrection against the government of the United States and the peaceful transition of power of the presidency.
Text of the amendment:
"No person shall be a Senator or Representative in Congress, or elector of President and Vice-President, or hold any office, civil or military, under the United States, or under any State, who, having previously taken an oath, as a member of Congress, or as an officer of the United States, or as a member of any State legislature, or as an executive or judicial officer of any State, to support the Constitution of the United States, shall have engaged in insurrection or rebellion against the same, or given aid or comfort to the enemies thereof. But Congress may by a vote of two-thirds of each House, remove such disability."
Interpretation is that no person can be a Senator, Representative, Elector or officer of the United States — or United States military officer, or member of a State Legislature, or a Governor, or a judge of any State — if they took an oath to support the Constitution and then took part in a rebellion against the United States or gave aid and comfort to the enemies of the United States. But Congress can change this with two ­thirds vote.
A History Lesson of how Republicans enacted the 14th Amendment Section 3:
This is a section of the constitution that dealt directly with the aftermath of the Civil War, section 3 of the 14th Amendment prohibits those who had "engaged in insurrection or rebellion against the same [United States] or given aid or comfort to the enemies thereof" from serving in the government. It was designed to keep the governments free of those who had broken the country apart. However, its effect wound up being relatively minor, that is until this trial.
Due to the obscure cases around the use of this amendment this may make an interesting case that could go all the way to the US Supreme Court as a precedent setting case. Even more interesting is the precedent this case could indeed set for future generation. The application of this portion or amendment to the constitution has not been reference or used in a case in more than 150 years. 
"If this ruling stands up on appeal, it sets a significant precedent for the next election cycle," said Gerard Magliocca, a constitutional scholar at Indiana University who has studied Section 3 of the 14th Amendment. "After all, if Couy Griffin is disqualified from holding office for his role in Jan. 6, then shouldn't Donald Trump be disqualified for his even greater role in Jan. 6th?" Of course the difference is Couy had a conviction tied for his acts while on the "Capitol Grounds" while his conviction was a misdemeanor it was a conviction no less around the issues of rebellion or insurrection.
Magliocca said the issue could arise in a number of ways moving forward and is ripe for the Supreme Court to litigate before Trump might run for and potentially win the presidency in 2024.
Section 3 of the 14th amendment has been called "the most forgotten provision of the forgotten Fourteenth Amendment." Congress last used Section 3 of the Fourteenth Amendment in 1919 to refuse to seat a socialist Congressman accused of having given aid and comfort to Germany during the First World War, irrespective of the Amnesty Act.
Interesting fact is the amendment was drafted by Republican members of the Thirty-Ninth Congress.
Republicans when setting out the conditions for restoring former confederate states to the Union demanded, in rough order of priority, a constitutional change in the basis of apportionment (Section 2), constitutional provisions respecting the state and federal debt (Section 4), constitutional or statutory provisions limiting confederate participation in politics (Section 3), constitutional or statutory provisions protecting the rights of former slaves and white Unionists (Section 1), and a constitutional ban on secession that did not become part of the final Fourteenth Amendment.
Couy Griffin was indeed removed from office today. He claimed in a radio interview with Anthony Lucero on KALH this afternoon that he received a call from the Otero Couty Manager telling him he was "officially removed from office, that his office security code had been changed, his computer access stopped and that his no longer was a serving commissioner."
Mr. Griffin apparently was pretty upset with Sherrif Black according to statements he made to KALH saying, "Probably the thing that gives me the most heartburn is that Sherrif David Black said yes totally enforce everything and that he stands behind this order..."
Griffin continued, "it's a shame, it's totally just a shame they can do this through the civil courts and a liberal judge in Santa Fe can take away the will of the people of Otero County and now the Governor is going to hand select whoever is going to replace me, for the next 3 and a half months, and Pamela told me on the phone, when I said what about this next commission meeting? She said we will do it with 2 commissioners... "

Couy still believes that the judge is outside of his jurisdiction.
Joshua Beasley the chairman of the Republican Party of Otero County, never contacted AlamogordoTownNews.com back with a statement but gave one to Anthony Lucero in which he said, " I was hoping for otherwise, you know, January 6th was far from insurrection, there was bad behavior for sure on both sides but it was far from an insurrection but when the courts are overrun with people who are working against the will of the people it is not surprising."
Amy Barela, the frontrunner in the campaign to replace Couy Griffin in the election planned for November of this year responded, "I don't know what to say, my heart is broken for Couy."
KALH also reached out to the Democratic Candidate to replace Couy Stephanie Dubois, her response was, "It is always a sad thing regardless of if we agreed with him or disagreed with him, it's a sad thing to see an elected official to have to leave not under his own steam."
The Oter County Democratic Chairman, Jeff Swansons response was, "those who intimidate voters, engage in in insurrections and conspiracy behaviors will be held accountable."
What's Next:
There are 3.5 months left in the term of Couy Griffin and at present District 2 is now unrepresented and without a commissioner. State law says that the Governor could pick a person to fill the position. If that were to occur that would be the first time that has occurred since the days of a territorial governor based on the research, we have found to date. 
Given its a Democratic Governor one would think the odds-on favorite would be Ms. Dubois to complete Mr. Griffins term. 
However, the Governor has taken a hands-off approach to Otero County when it comes to other vacancies. There is a vacancy for magistrate in Otero County that could have been temporarily filled by the governor.
A recommendation letter was sent to the Governor to fill that role with Reverend Warren L Robinson, until the November election by appointment, however the Governor has eft the position vacant to date. Will she continue that path with a hands-off approach to Otero County or will she act?
Couy Griffin is likely to appeal this court ruling. He entered this case with no representation and attempted to defend himself. Given the ruling and the precedent it could set on the national stage, odds are, representation will step up, as this case could end up eventually going before the US Supreme Court do it its very unique nature. 
How odd that a case in New Mexico of a former Rodeo Cowboy Actor, Couy Griffin, would gain such notoriety and possibly be precedent setting.  Politics locally gives new meaning to the slogans "Exclusively Alamogordo" or "Exclusively Otero County."
To hear the complete interview on KALH by Anthony Lucero click on the news link…
https://kalh.org/news/
More News from Alamogordo