AlamogordoTownNews.com Young People & the Growth of Independent News
Image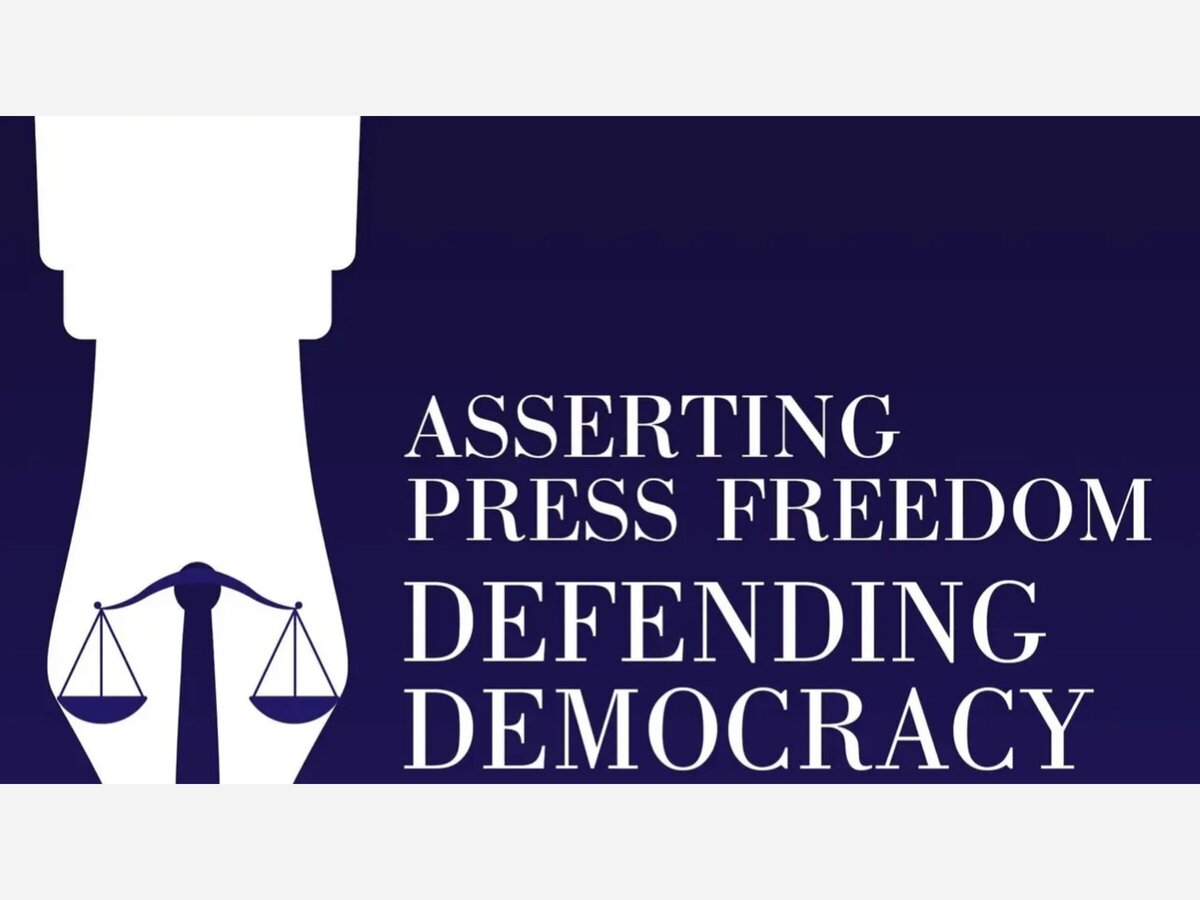 Young people are following the news but aren't too happy with what they're seeing according to recent polls and an uptick in political activism and dialog by young adults.
2nd Life Media's AlamogordoTownNews.com in collaboration with a group of 9 independent online media sources has been involved in analysis local readers behaviors and age group engagement on our various independent news sites. This research is a university level project that AlamogordoTownNews.com has agreed to partner on:
Early findings show that, independent citizen driven journalistic sites are driving more readers that are more loyal to the site then the more traditional news paper sites.
Small town papers owned by national news conglomerates, like the Alamogordo News, are getting hit especially hard as the local news focus dwindles on these sites. 
AlamogordoTownNews.com owned by 2nd Life Media Inc and a investor in New York Avenue, in just a year, has grown to consistently over 6000 daily readers, who open our email alerts or read our free services online.
The demographics studies of the last 3 months of our readership tells us that younger readers, those 16 to 40 are increasingly engaged with our articles more so then middle aged readers.
Our local findings also show that readers 55 and up are the most engaged in dialog and criticism of our local reporting, from typos to content.
The demographic growth of younger readers engaging with us, provides us hope of sustainability and long term community support.
Our articles related to politics drive the most viewership and response. Human interest and articles on history and culture rank second in overall engagement. 
The articles related to the extremism of the local political parties, and characters such as Couy Griffin and the antics of Commissioner Melton, around the abortion debate in Alamogordo and Otero County caused huge spikes in readership from Canada, Europe, California and the east coast. The news stories related to Couy Griffins legal issues and the trials in DC caused huge spikes in international readership with a 1800% increase in east coast based and international readers during the DC trial coverage.
We will give Couy credit his stories drive national and international readership however they also result in the most numbers of negative comments and feedback of any stories we have ever run.
Since we began publishing, we have published over 800 stories related to politics, human interest, history, culture, community, nonprofits and community events and affairs via our various platforms and podcast sites, nothing drives controversy and readership engagement more then the political antics of Otero County and Alamogordo on the national and international readership stage of our publication.
But history has shown, in Otero County and Alamogordo, as one character exists stage left another will join the stage to fill in any gaps. That is the history of politics in Southern New Mexico. Colorful characters emerge, not always for the benefit of the region, but certainly adding to the flair of stories that carry forward and entertaining to the newcomer many times in disbelief
Our our partnered collective analysis is consistent with the conclusion of a national study released Wednesday showing 79% of young Americans say they get news daily.
The survey of young people ages 16 to 40 — the older of which are known as millennials and the younger Generation Z — was conducted by Media Insight Project, a collaboration between The Associated Press-NORC Center for Public Affairs Research and the American Press Institute.
The report pokes holes in the idea that young people aren't interested in news, a perception largely driven by statistics showing older audiences for television news and traditional print newspapers.
"They are more engaged in more ways than people give them credit for," said Michael Bolden, CEO and executive director of the American Press Institute.
An estimated 71% of this age group gets news daily from social media.
The social media diet is becoming more varied; Facebook doesn't dominate the way it used to. About a third or more get news each day from YouTube and Instagram, and about a quarter or more from TikTok, Snapchat and Twitter.
Now, 40% say they get news from Facebook daily, compared with 57% of millennials who said that in a 2015 Media Insight Project survey.
Yet 45% also said they get news each day from traditional sources, like television or radio stations, newspapers and news websites.
The poll found that about a quarter of young people say they regularly pay for at least one news product, like print or digital magazines or newspapers, and a similar percentage have donated to at least one nonprofit or alternative news organization such as 2nd Life Medias AlamogordoTownNews.com site. 
Only 32% say they enjoy following the news. That's a marked decrease from seven years ago, when 53% of millennials said that. Fewer young people now say they enjoy talking with family and friends about the news.
Other findings, such as people who say they feel worse the longer they spend online or who set time limits on their consumption, point to a weariness with the news, said Tom Rosenstiel, a University of Maryland journalism professor. This is especially true of stories related to crime and political upheaval. 
About 9 in 10 young people say misinformation about issues and events is a problem, including about 6 in 10 who say it's a major problem. Most say they've been exposed to misinformation themselves and in most cases references were made to Covid conspiracies and propaganda and conspiracies of election fraud. 
Asked who they consider most responsible for its spread, young people pointed to social media companies and users, politicians and the media in equal measure.
That may surprise people in the media who believe they are fighting misinformation, and are not part of the problem, Bolden said. A significant number of people disagree.
"Whether that's accurate or not, the people in this business have to deal with that perception," he said.
He suggested that it's important for news organizations to better explain what it is that they do and how coverage decisions are made, along with taking a step back to make clear how government functions, as well as holding leaders to account.
The percentage of people who say "news stories that seem to mostly create conflict rather than help address it" and "media outlets that pass on conspiracy theories and unsubstantiated rumors" are a major problem exceeded the number of people concerned about journalists putting too much opinion in their stories, the survey found.
At 2nd Life Media we appreciate the support of our local readers. Please forgive the occasional typos and punctuation errors, our services are from volunteers who each run multiple businesses and investments. Independent media isn't always about the format of a sentence but it's about in depth coverage and analysis and local coverage and perspectives that the corporate papers no longer provide small communities. 
Sourcing:
The AP-NORC poll of 5,975 Americans ages 16-40 was conducted May 18-June 8, using a combined sample of interviews from NORC's probability-based AmeriSpeak Panel, which is designed to be representative of the U.S. population, and interviews from opt-in online panels. The margin of sampling error for all respondents is plus or minus 1.7 percentage points. The AmeriSpeak panel is recruited randomly using address-based sampling methods, and respondents later were interviewed online or by phone.
The independent analysis of the readership of AlamogordoTownNews.com and 9 other citizen journalism small town independent and online Newspapers was conducted by the University of California as a student thesis project by the Department of Journalism and in collaboration with the Department of Political Sciences. Student thesis and more detailed data sets will be released by the students involved as a part of those dissertations over the next year.