AlamogordoTownNews.com Conspiracy Voting Trends Verses the Science of Events
Image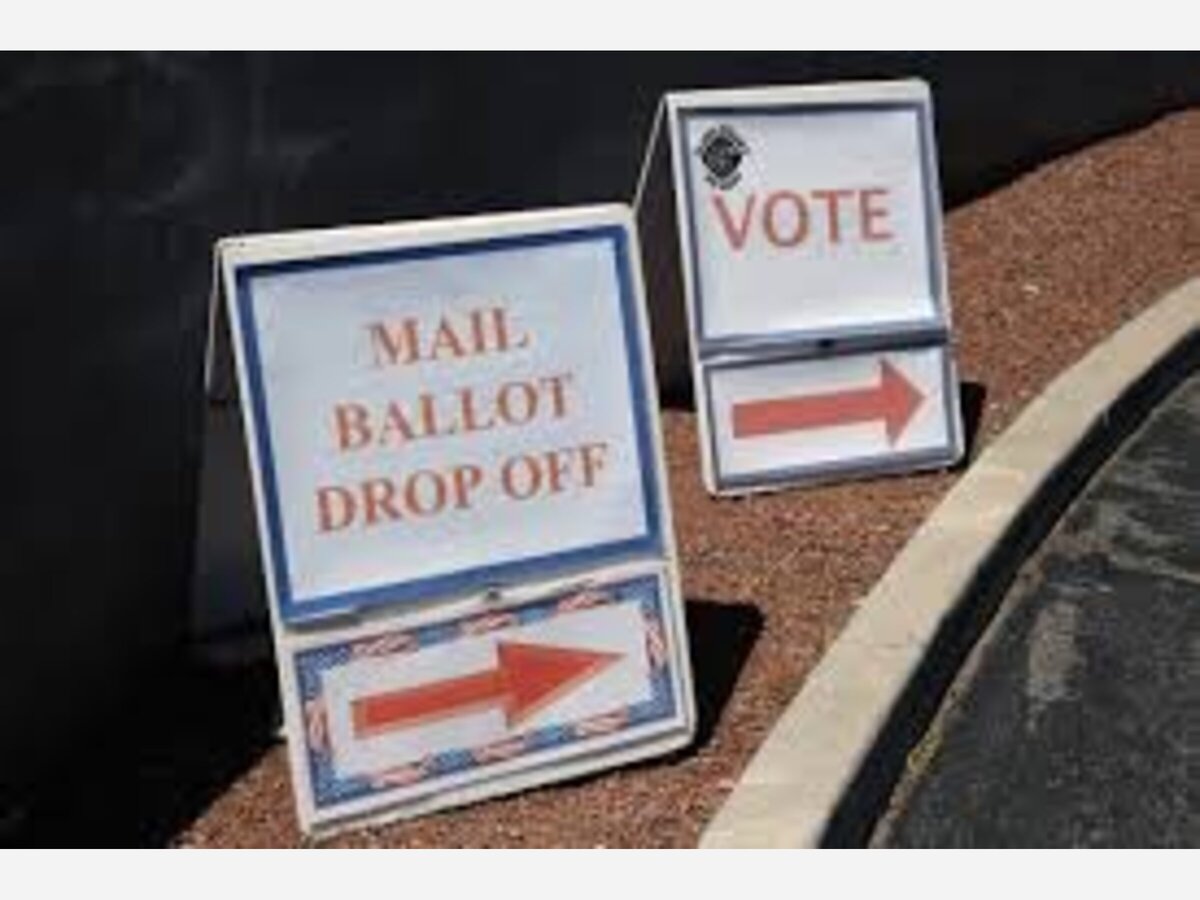 History shows "events" trigger a response by the voter in what conspiracist call anomalies but mathematicians and political scientists working together confirm events rather large national events or localized events even Supreme Court rulings spark spikes on both registrations and voter turnout.
All the while conspiracy theories related to voter registrations and who votes runs amuck in Otero County and those cities and counties that buy into the conspiracy theology; real science and real data shows that "events and rulings" spark spikes in voter registration and voter turnout.
The typical voter today is urban, relatively well off financially and over fifty years of age. Urban voters are better educated, higher earning Americans vote at 70-80 percent levels, while less than two-fifths of the working class or rural living Americans  bother to vote--a forty percent gap.
Urban wealthier class differences in voter participation have partisan political implications.  In the Urban Centers Democrats favor especially in the urber-wealthy areas such as Silicon Valley, and San Francisco in Northern California, Seattle Washington, and areas like Austin Texas. 
During the Great Depression, voter turnout increased sharply as the two parties sparred over Franklin Roosevelt's New Deal. Economic hardship and the rise of labor unions helped to mobilize voters. The electorate grew increasingly polarized along class lines, with the Democratic share of the working class vote rising sharply and the Republican share of the upper class vote climbing.
The Great Depression spurred an uptick in registrations and voting, the Supreme Court ruling of Brown verses the Board of Education spurred an uptick, as did the enactment of the civil rights act, the assignation of Martin Luther King and more recently voter registrations, volunteer activity and donations for groups linked to Democratic causes surged in the midst of protests following the death of George Floyd.
With the recent Supreme Court ruling on Row V Wade, the mathematicians are seeing similar trends. Not conspiracy's of machine anomalies, but true science proven data based on similar historic trends. Spikes and anomalies are not fraud, they are reactions to events, and proven via math and social sciences.
The science is seen with it starting with the Kansas shocker. An amendment that would have removed abortion as a right from that state's constitution, put on the primary day ballot intentionally by conservatives with the hope that traditional partisan turnout would lift it to victory, went down to a resounding defeat, with 59 percent "no" and 41 percent "yes" —all in a deep red state that Trump won decisively by 15 points. Could the Dobbs decision have set off a national outcry, for which Kansas was only a pre-cursor and a spike in registering voters is happening yet again. 
Political observers took note of the surprise upset in Kansas and began to track some trends and look more closely at the polls. What they discovered has heartened pro-choice activists and Democrats while putting abortion foes and Republicans on the defense. Let's look at some of the data.
In Kansas Registrations among Women Spiked Pre-Election
Right before the Dobbs decision, in Kansas women and men were more or less equal in terms of their percentages of new voter registration. But according to a study by TargetSmart, the Dobbsleak caused a gap to grow which turned into a rout after the decision was officially released, with women making some 70 percent of all new voter registrations in the state.
That spike conspiracy theorist point to and say cannot and does not happen. History proves otherwise.
Female Registration in Abortion Battleground Counties and States Has Soared
The trend is not limited to Kansas alone, though it was most pronounced there. In states where abortion rights are threatened, such as Michigan and Wisconsin, where there are archaic laws on the books that extremist GOP state lawmakers are seeking to resurrect post-Dobbs, and where right-wing statewide candidates for office have pressed for total abortion bans, women are out-registering men by sizeable margins. But where there is no threat to abortion rights, such as in New York and Rhode Island, that gap disappears.

Diving into the numbers more deeply and looking at the partisan spread it is fueling, TargetSmart noted that since the release of the Dobbs decision on June 24, 2022, in Wisconsin "Democrats make up 52.36% of all of those newly registered voters, compared with 16.59% of new voters registering as Republicans." And in Michigan, "Among the 12,879 new voters that have registered since the Dobbsdecision…Democrats are out-registering Republicans by 18 percentage points." The take away? In the coming weeks, and especially after Labor Day, Democrats should lean into these numbers and focus efforts on new voter registrations, especially in the swing states where abortion rights are on the ballot.
How Might This Affect Control of the Senate?
Recent polls in key senate races have confirmed that the Democratic candidates are building a far stronger position than many observers earlier had expected. The traditional thinking was that Democrats would be swamped by Biden's lagging approval ratings, high inflation, and a wobbly economy. While those factors still weigh heavily, the GOP is having its own set of problems, having fielded extremist candidates who are trailing their opponents in raising funds and who continue to committee unforced errors. "Poll of polls" such as FiveThirtyEight have shifted their predictions for control of the Senate sharply to the Democrats in recent days following a slate of polls that brought bad news to GOP candidates across the board, with its models showing the Democrats will retain control of the chamber 63 percent of the time, up from 51 percent only weeks ago.
In each of the four Democratic-held seats targeted by the GOP (New Hampshire, Nevada, Arizona and Georgia) polls now show the incumbent Democrats ahead of their challengers. The senate polls look particularly bad in Arizona, where Mark Kelly is polling eight points above Blake Masters, who once favored abortion rights but now supports a nationwide ban and a "federal personhood law" for fetuses.
Even more troubling for Mitch McConnell and the GOP senate leadership are the numbers out of Wisconsin and Pennsylvania. In the Badger State, incumbent Ron Johnson, who has a 47 percent unfavorable rating, is trailing his opponent Lt. Governor Mandela Barnes by seven points. These numbers are particularly stark among independents, who favor Barnes by 14 points. Johnson recently came under fire for downplaying the threat of the loss of abortion rights in his state. "It might be a little messy for some people, but abortion is not going away," he said, saying that driving across state lines to Illinois would likely be an option. "I just don't think this is going to be the big political issue everybody thinks it is, because it's not going to be that big a change." He appears to be very wrong on this point.
In the Keystone State, Dr. Mehmet Oz, who already seems out-of-touch with his recent comments about his 10 houses and with his disastrous shopping trip to "Wegmer's" (he meant Wegman's) for "crudités" (he meant "veggie platter"), is down by 11 points to the popular and affable Lt. Gov. John Fetterman. Oz's position on abortion isn't helping. According to PolitiFact, Oz supported the overturning of Roe and favors states setting their own abortion policies. That has real ramifications in Pennsylvania, where extremist GOP gubernatorial candidate Doug Mastriano could sign abortion restrictions enacted by the Republican controlled legislature if elected.
While these numbers easily could shift in the time between now and the election, they could just as conceivably also accelerate. The GOP has signaled strongly that it presently sees its position as weak, pulling $10 million in ad spends of the airways in Arizona, Wisconsin and Pennsylvania and instead rushing $28 million in ad blitz dollars to deeply red Ohio, where Democratic Congressman Tim Ryan is in a surprising dead heat with Trump-backed J.D. Vance in the senate race there. Vance's extremist positions include abortion, and he has drawn fire for calling rape "inconvenient" and compared abortion to slavery.
If that weren't enough of a headache for the GOP, in North Carolina and in Florida, two states won by Trump in 2020, the female Democratic candidates for senator, state supreme court justice Cheri Beasley and Rep. Val Demings, are neck-and-neck with their male Republican opponents, with abortion rights again front and center in their race.
Whether the momentum will continue to build around abortion rights this fall, or it will drop off as other issues such as the economy or border security are highlighted by Republicans, remains to be seen. And even if the Roevember momentum is significant enough for statewide races to tip to the Democrats, it may not be enough to retain control of the House on a map that is gerrymandered in the Republicans' favor.
For Democrats to retain control of both chambers of Congress will require a blue wave that few ever considered a possibility, at least until the Kansas election demonstrated the power of abortion rights as a motivating issue.
What impact will be felt locally, in Otero County, is still up in the air. Can the independents and Democrats of Otero County activate their bases and actually get enough people out to vote to impact local magistrate, county commissioners and the local House race?
Odds are slim as the independents and Democrats outnumber Republicans in pure registrations, but they are not active consistent voters. Whereas the conservative Republicans in Otero County are consistent in getting to the polls, exceptionally active and very organized and systematic. Whichever side of the isle or independent politics in Otero County, in New Mexico and in the US is certainly an entertaining spectator sport to comment on. 
Research and analysis on Kansas by Jay Kuo, historical voting trend data and reactions to events political science abstract of voter data trends University of California Berkley. 
More News from Alamogordo