Why would a Republican FBI Director Sign a Warrant on a Former President?
Image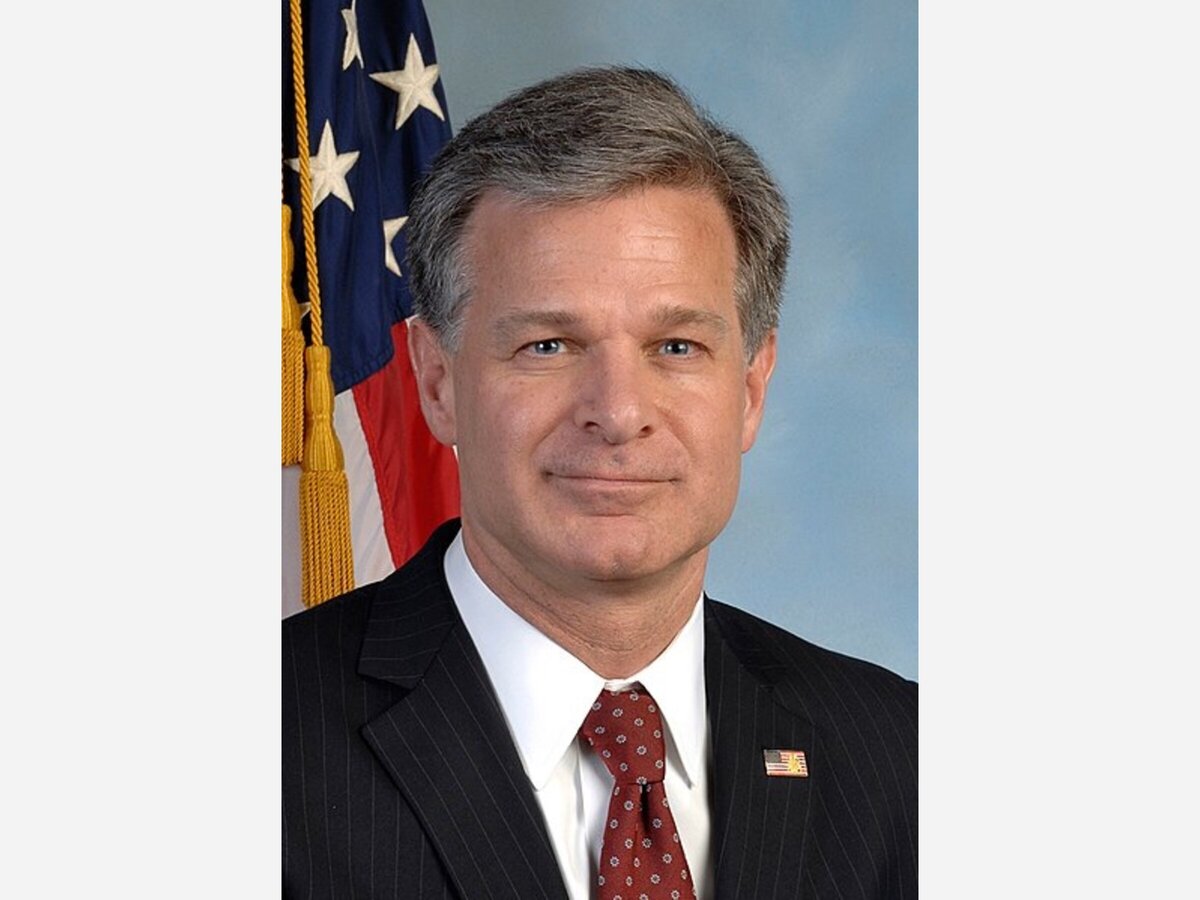 The current FBI director is Christopher A. Wray, who assumed the role on August 2, 2017, after being confirmed by the United States Senate, taking over from Acting Director Andrew McCabe after the dismissal of former Director James Comey by President Donald Trump. Wray is a Republican and a member of the Federalist Society.
Christopher Asher Wray (born December 17, 1966)is an American attorney who is the 8th Director of the Federal Bureau of Investigation, serving since 2017 and appointed by President Donald Trump. From 2003 to 2005, Wray served as Assistant Attorney General in charge of the Criminal Division in George W. Bush's administration. From 2005 to 2016, he was a litigation partner with the law firm King & Spalding, he is is a Republican and a member of the Federalist Society and has a net worth estimated up to $42 Million.
Why would an FBI Director appointed by President Trump sign off on a warrant to raid President Trumps Florida Compound?
According to reports by Jay Kai, "None of the former president's supporters are actually asserting that Trump is innocent of all wrongdoing. And while they're clamoring for the Justice Department to make a statement and identify what was taken, these howls are performative because they know that the Department cannot do this.
For the FBI's search of a former president's home to occur, the action would have to been cleared by the highest levels at both the FBI and the Justice Department, meaning Director Christopher Wray and Attorney General Merrick Garland. Given the inevitable political maelstrom such a search would and did ultimately provoke, it is unlikely that they would have signed off on the warrant unless they had strong reason to do so and promptly, possessed with fresh information about important criminal evidence. In other words, it's highly unlikely they ordered the search of a former president to recover mere trinkets or memorabilia. GOP leaders might regret rallying so quickly to the side of someone whom the FBI Director, who is a lifelong Republican and a Federalist Society member, was alarmed enough to go after publicly, at great political and personal risk.
the Justice Department was at pains to limit the political controversy its actions inevitably would create. The FBI conducted the search courteously and professionally, it occurred at a time when they knew Trump would not be there and when the resort was more or less closed for the season, and the agents did not arrive in attire intended to show authority or force. If the former president's allies have some alternative form of search and recovery they would have preferred, they have not said what it is.
And after all, for well over a year the National Archives had diligently and courteously sought without success to recover documents taken by Trump from the White House to Florida, some of which they found to be classified at the highest level. And as reports indicated, after Trump's lawyers claimed they went through the boxes in storage at Mar-a-Lago looking for presidential records that had not been returned, investigators had reason to believe Trump's team was not being entirely truthful about what still remained. They therefore had no reason to believe that a subpoena would result in their production rather than further delay, obfuscation or even destruction. And new reports indicate that it was indeed an insider who tipped off authorities to the possibility of additional classified information still at Mar-a-Lago.
Investigating a former president still backed by his party is both tricky and unprecedented, but a solid majority of Americans still believe that Trump should be held accountable for his crimes. To do this will necessarily involve things like searches of his property, putting him under oath (and having him take the Fifth, as he did yesterday in his deposition before the New York Attorney General on 440 occasions), and eventually indicting and arresting him if the grand jury returns a true bill. In some ways, the search of his property is not only an important first step in this process, it also releases some pressure around the question of whether the Justice Department will act and how his base will react. And even while it riles Trump's base and they predictably rally to his defense, it signals to the majority of Americans that Trump's power, wealth and position will not preemptively shield him from justice and accountability."
And that's how it's supposed to work, wealth nor power is supposed to protect one from being corrupt. 
The United States was founded on a process of laws. If the former president is not guilty those laws will protect him. If he is guilty however the laws protect the citizens of the United States.
Wouldn't we rather have a person investigated fully with a finding of not guilty then always wonder? The former president and his team should cooperate if indeed they are innocent of wrong doing to clear their name publicly and via the process of law verses propaganda and public opinion polls.
In the end Johnny law always proves the truth that is out there.
Insight by Jay Kuo CEO the Social Edge Political Science Major from Stanford University a collaborative story by AlamogordoTownNews.con and the Social Edge StatusKuo
More News from Alamogordo