Saturday so much to do on New York Avenue
Image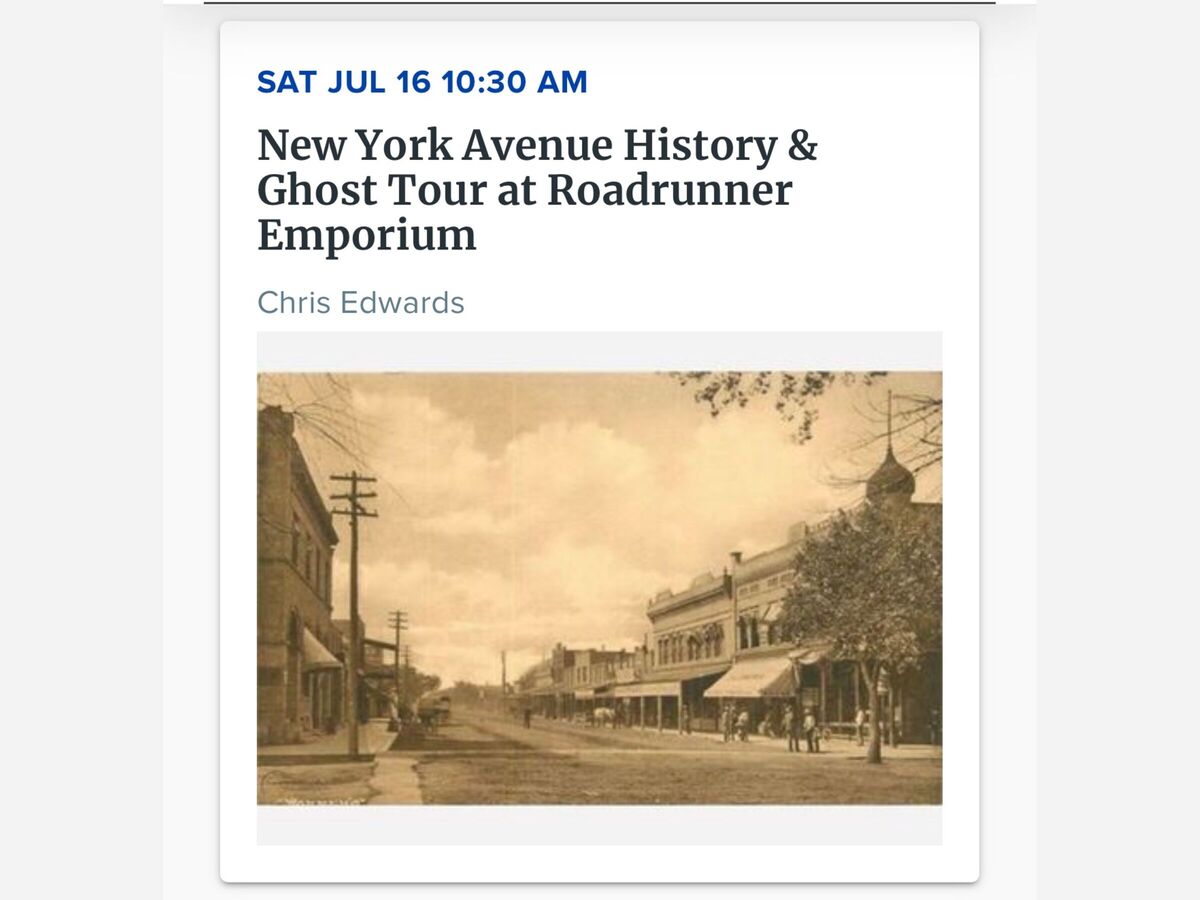 Saturday entertainment and educational fun in Alamogordo's Cultural Arts District New York Avenue. Saturday morning at 10:30 join Roadrunner Emporium for its monthly Ghost and History Tour and hear ghost stories from Alice at Victoria Alamogordo, behind the scenes of the Flickinger Center, the history of Otero ArtSpace, see the Gardens and gallery of New York Art & Music Studio and end with a docent led tour of the Tularosa Basin Museum (RSVP please) 7078806238.
Then onward to The Local Bodega for Macrame and Margaritas with Kala Moulder at 922 New York Avenue For details:
https://checkout.square.site/buy/CMZ56MZXLQK2HIHYT774LJK2
Finish off the evening by supporting the Flickinger Center for live music at its tailgate party at the Space and History Museum. For more information:
https://flickingercenter.com/tailgate-concert-series/
Rest Sunday, hike and enjoy the outdoors then Monday evening join Diana Sill for her Sip and Paint Classes offered every Monday night at Roadrunner Emporium from 530 to 8 pm - 928 New York Avenue, Alamogordo, New Mexico
Details:
https://2ndlifemediaalamogordo.town.news/g/alamogordo-nm/e/85255/roadru…
See the full list of events, classes and more at Roadrunner Emporium at
https://2ndlifemedia.com/roadrunner-gallery-events
Alamogordo's MainStreet New York Avenue is the happening place for Art, culture, shopping, history and learning - New York Avenue, Alamogordo's Cultural Arts and History District.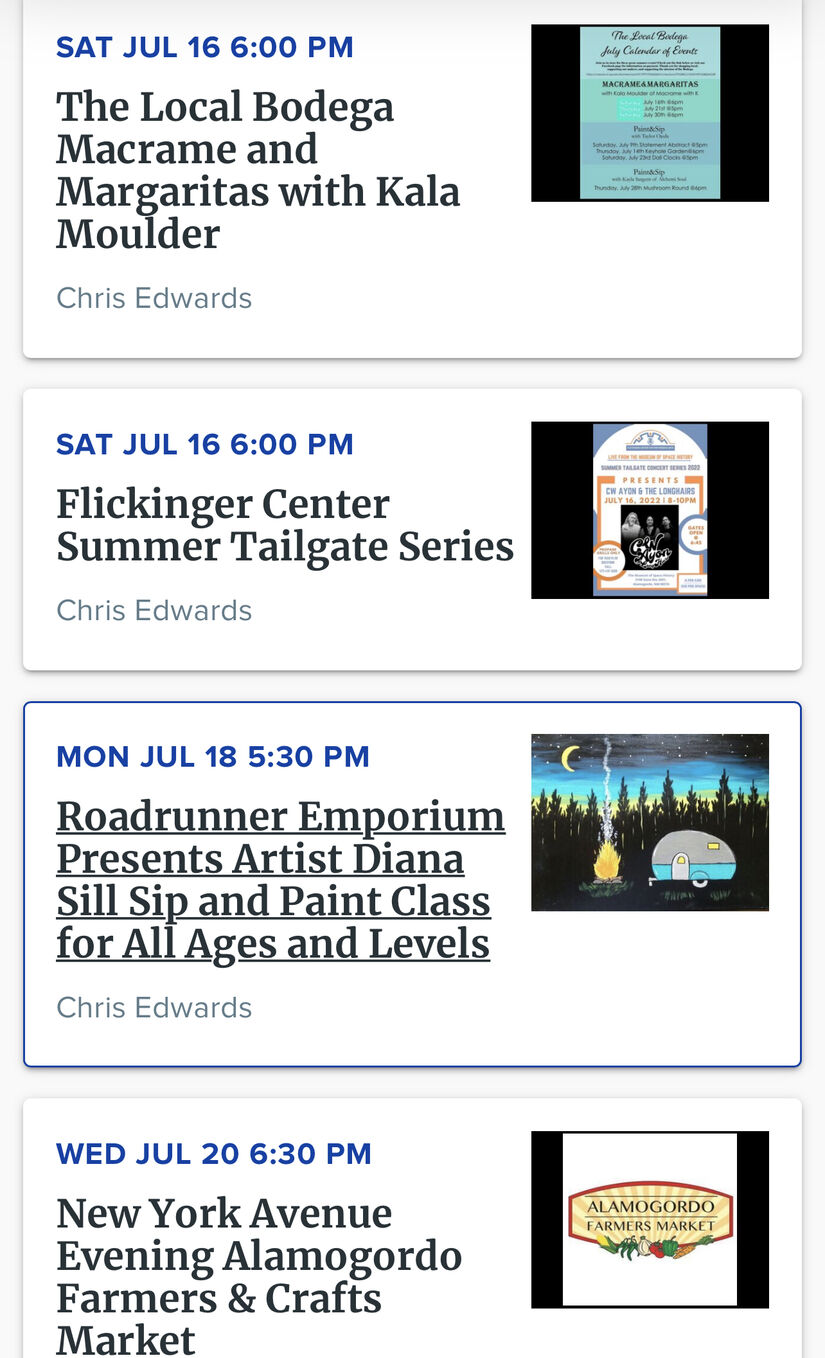 #NewYorkAvenueAliveAfter5 #newyorkavenueculturalartsdistrict #alamgordomainstreet #RoadrunnerEmporium #flickinger #FlickingerCenter #thelocalbodega #victoriaalamogordo #oteroarts #NewYorkArtandMusicStudio Alamogordo MainStreet