AlamogordoTownNews.com Murder Suspects Captured
Image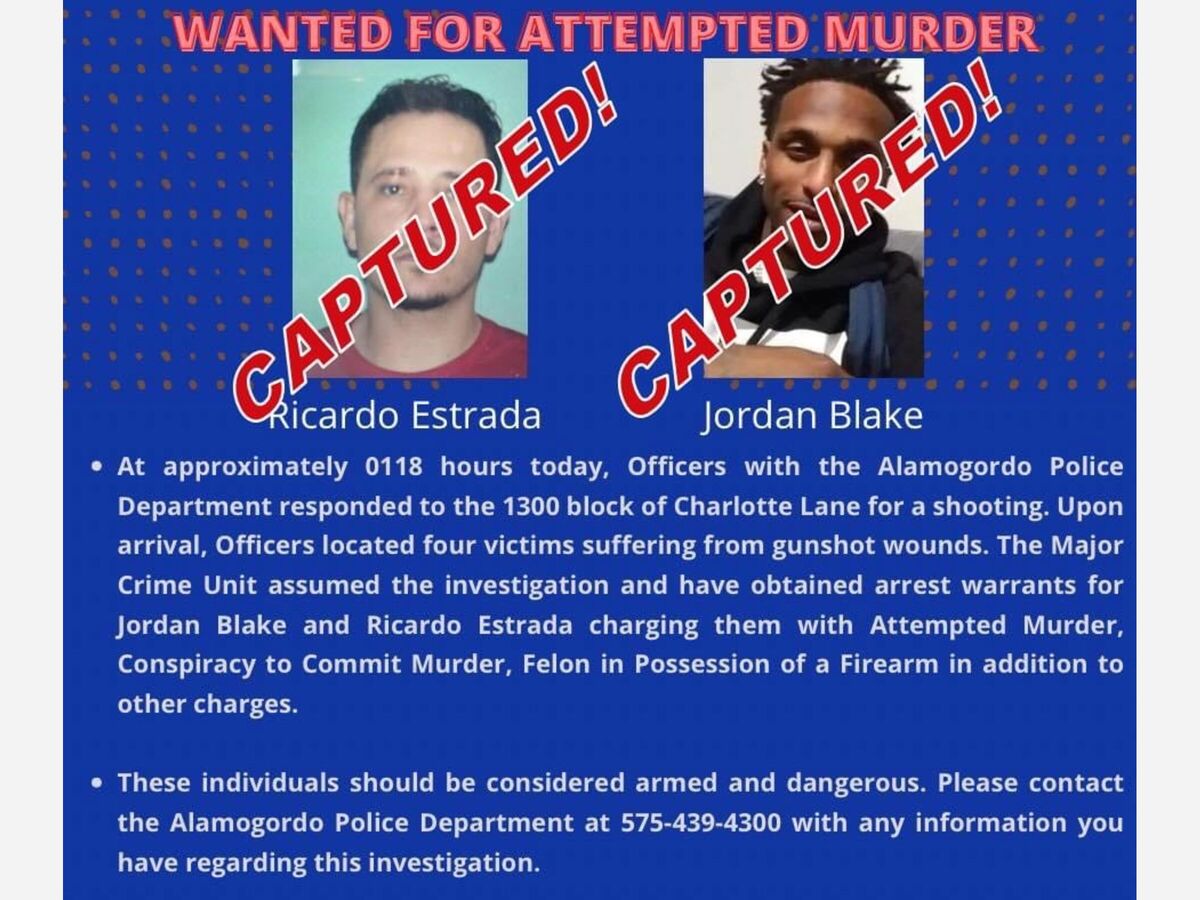 At approximately 0118 hours June 18th, Officers with the Alamogordo Police Department responded to the 1300 block of Charlotte Lane for a shooting.
Upon arrival, Officers located four victims suffering from gunshot wounds. 
The Major Crime Unit assumed the investigation and obtained  arrest warrants for Jordan Blake and Ricardo Estrada charging them with Attempted Murder, Conspiracy to Commit Murder, Felon in Possession of a Firearm in addition to other charges. The two were on the run.
Jordon Blake accused of attempting to kill three people in Alamogordo was arrested in Las Vegas on those warrants, as well as charges of concealing his identity and shoplifting in a new incident.
Jordan Blake, 31, of Alamogordo, faced 10 felony charges stemming from the June 11 incident in Otero County, including attempt to commit first degree murder, conspiracy to commit murder, aggravated burglary and aggravated assault. Warrants were issued and he had been on the run for nearly a month before being arrested in Las Vegas on Saturday.
The other accused individual Ricardo Estrada has been apprehended in Albuquerque according to the Alamogordo police department. 
Both accused individuals have now been apprehended and are in police custody.