Movies at the Medlin Drive In Movie The Movie COCO
Image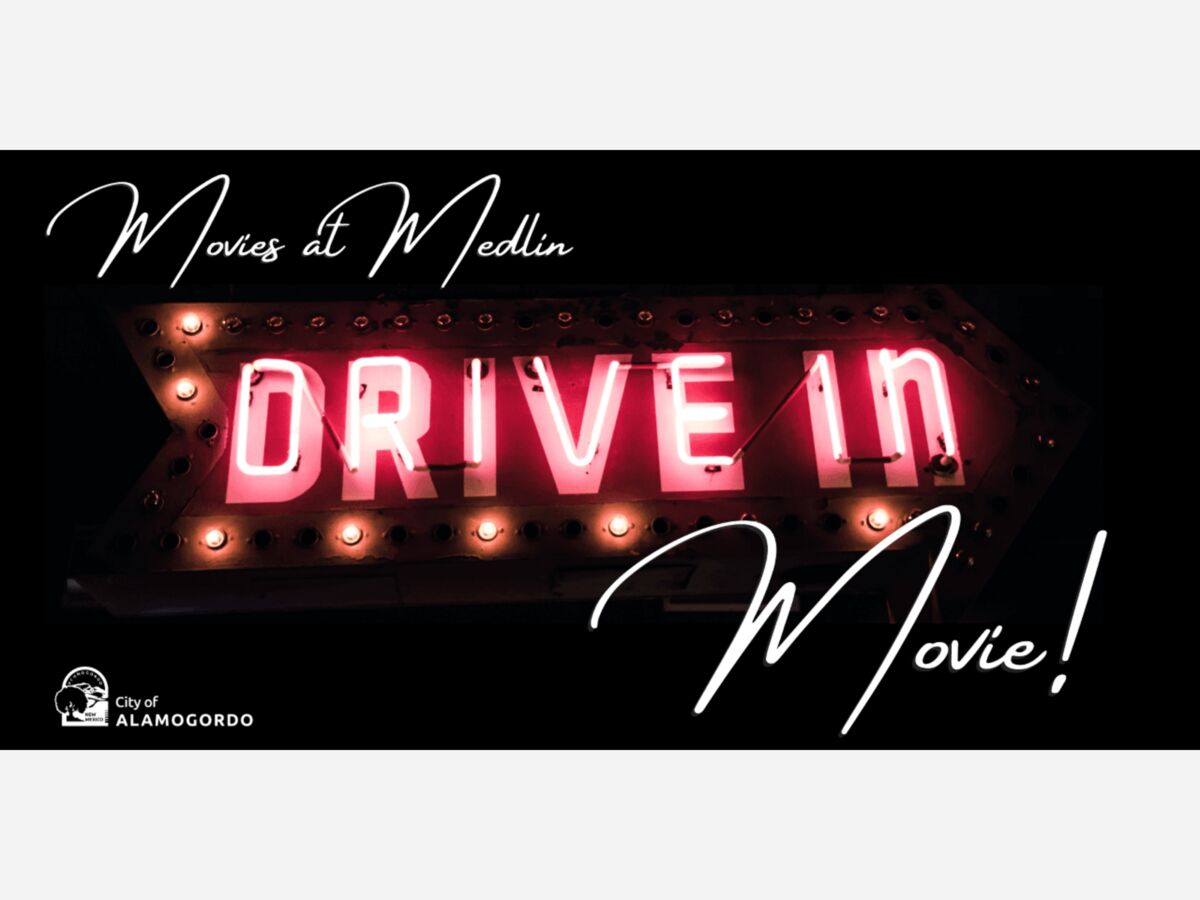 The City of Alamogordo, Medlin Ramps, Desert Sun Auto Group, TDS, KHII Active Radio bring you: Movies at Medlin: Drive-in Movie
TICKETS: https://www.eventbrite.com/e/movies-at-medlin-drive-in-movie-coco-tickets-142905782041?aff=ebdsoporgprofile

About this Event
Join the City of Alamogordo, Medlin Ramps, Desert Sun Auto Group, TDS, KHII Active Radio, Ruidoso KEDU, and Rock 97-9 for Movies at Medlin: Drive-in Movie! Join us as we show a screening of:
Coco
About the movie
Despite his family's baffling generations-old ban on music, Miguel (voice of newcomer Anthony Gonzalez) dreams of becoming an accomplished musician like his idol, Ernesto de la Cruz (voice of Benjamin Bratt). Desperate to prove his talent, Miguel finds himself in the stunning and colorful Land of the Dead following a mysterious chain of events. Along the way, he meets charming trickster Hector (voice of Gael García Bernal), and together, they set off on an extraordinary journey to unlock the real story behind Miguel's family history.
Event information
Coming Saturday, May 8, 2021. Gates will open to the parking lot at Square 47 (1900 US Hwy 54) beginning at 7:00 pm, the movie will start at 8:00 pm and will run until 10:00 pm.
Tickets are on sale beginning April 17, 2021, for $20 per vehicle for up to 10 people. Beginning May 3, 2021, at 12:00 am, tickets will be priced at $25 per vehicle.*
Guests are to remain at their vehicles at all times unless they are visiting a vendor or lavatory.
Ticket prices will increase the closer to the date of the event it gets.
***Please be sure to bring a face-covering with you and follow all current New Mexico public health orders including social distancing.***
Sponsors of this event include:
Frequently Asked Questions
Things to know before you go!
Tickets are priced per vehicle with up to 10 people*.
Food Trucks are available at each event.
We do not allow you to bring your own cooler with food or drink
No Pets are allowed with the exception of Service Animals.
No firearms or weapons
No smoking or vaping except in designated areas.
Restrooms are available.
Oversized Vehicles will be parked in the back of the venue.
No Trailers allowed; Utility or otherwise.
The entrance is the southernmost entrance to Medlin Ramps.​
Under Adverse Weather Conditions such as (but not limited to): Lightening, High Wind, or Torrential rain, Event Management may delay the beginning of the film and/or cancel the event, if necessary. ONLY IF AN EVENT IS CANCELLED will refunds be issued to the original ticket holder.
Are my tickets refundable?
No. Tickets are Nonrefundable and cannot be exchanged.​
Medlin Ramps
1900 U.S. 54
Alamogordo, NM 88310
United States