Coach Bob & Marilyn Sepulveda 2021 Scholarship Application Deadline May 10, 2021
Image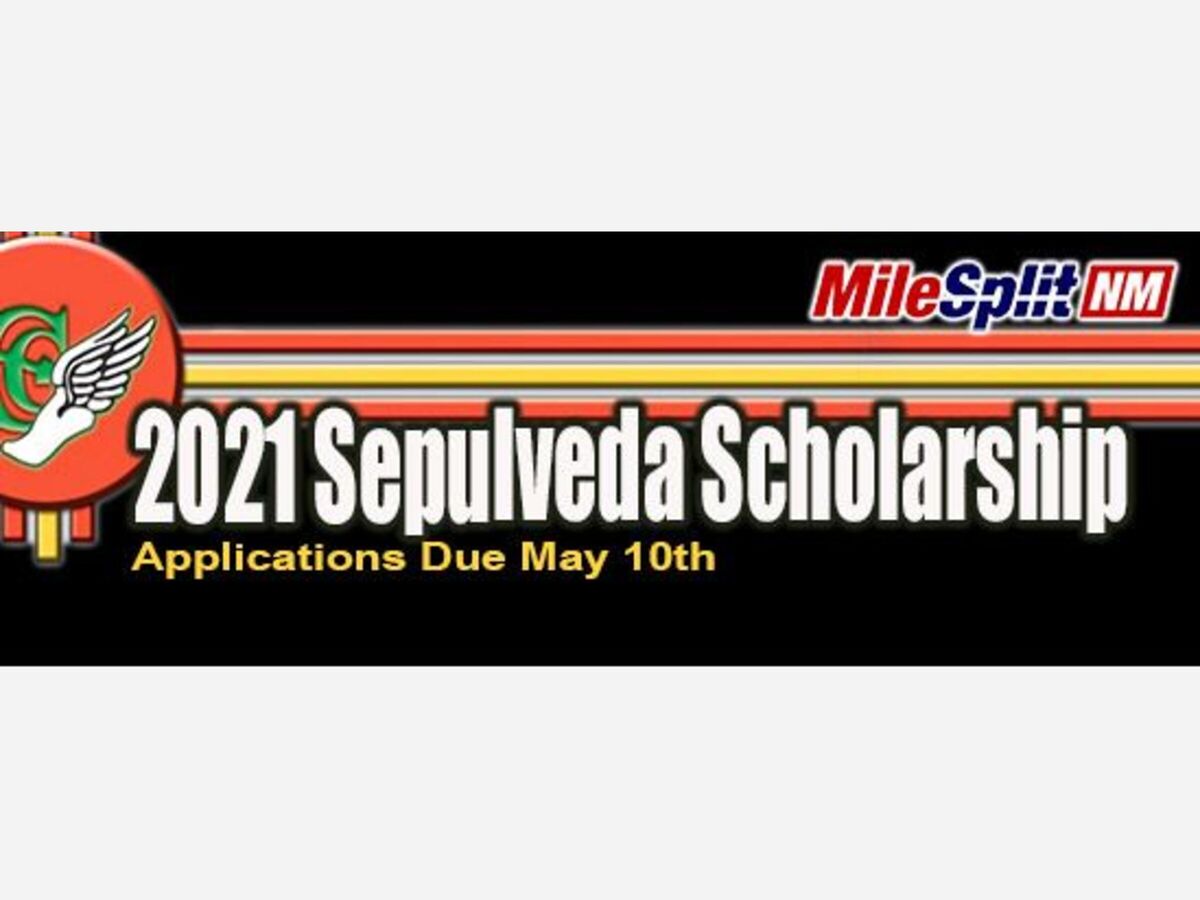 The New Mexico Track Cross Country Coaches Association has partnered withMileSplit  to provide 2 Bob & Marilyn SEPULVEDA SCHOLARSHIPS to be awarded annually for one boy and one girl that participates in Track and Field and Cross Country.
Each scholarship is worth $750.00. Scholarship award winners will be contacted as well as posted on the NMTCCCA Website.
Candidates for monetary scholarship disbursement must be a graduating senior
that exhibits the qualities and tools of success that bring honor and exemplify the
true spirit of the sport(s) of Cross Country and/or Track & Field and to the Sepulveda's of which the scholarship is named. 
2 - Candidate must have competed for:
3 years in Cross Country, or
• 3 years in Track and Field, or
4 years combined (2 & 2) on both XC and T&F
Packets with all required forms and documents are to be emailed tospencersielschott@gmail.com by Monday May 10th, 2021
CLICK HERE FOR NOMINATION FORM
The Scholarships are awarded annually at the Marilyn Sepulveda Invitational Meet in Albuquerque, New Mexico.
Coach Marilyn Sepulveda was the first female to Coach both Boys and Girls Cross Country and to coach girls Track & Field in the State of New Mexico. Both Coach Bob Sepulveda and his wife Coach Marilyn Sepulveda of which the scholarship is named have been honored in the New Mexico Coaches, Hall of Fame and awarded regional titles as National Coach of the Year nominees. To learn more about these amazing coaches, both are highlighted in a 3 book series sold under the Coach Bob Sepulveda branding at fine independent book stores and at Amazon.com. Book 1 is available now Coach Robert Sepulveda The Early Days, books 2 & 3, will be released soon.
NMTCCCA & MileSplit Sponsors of 2 BOB & MARILYN SEPULVEDA SCHOLARSHIPS Application Deadlne
Albuquerque, NM
United States