Congratulations Senior Hailey Lockner on signing with Eastern New Mexico State University
Image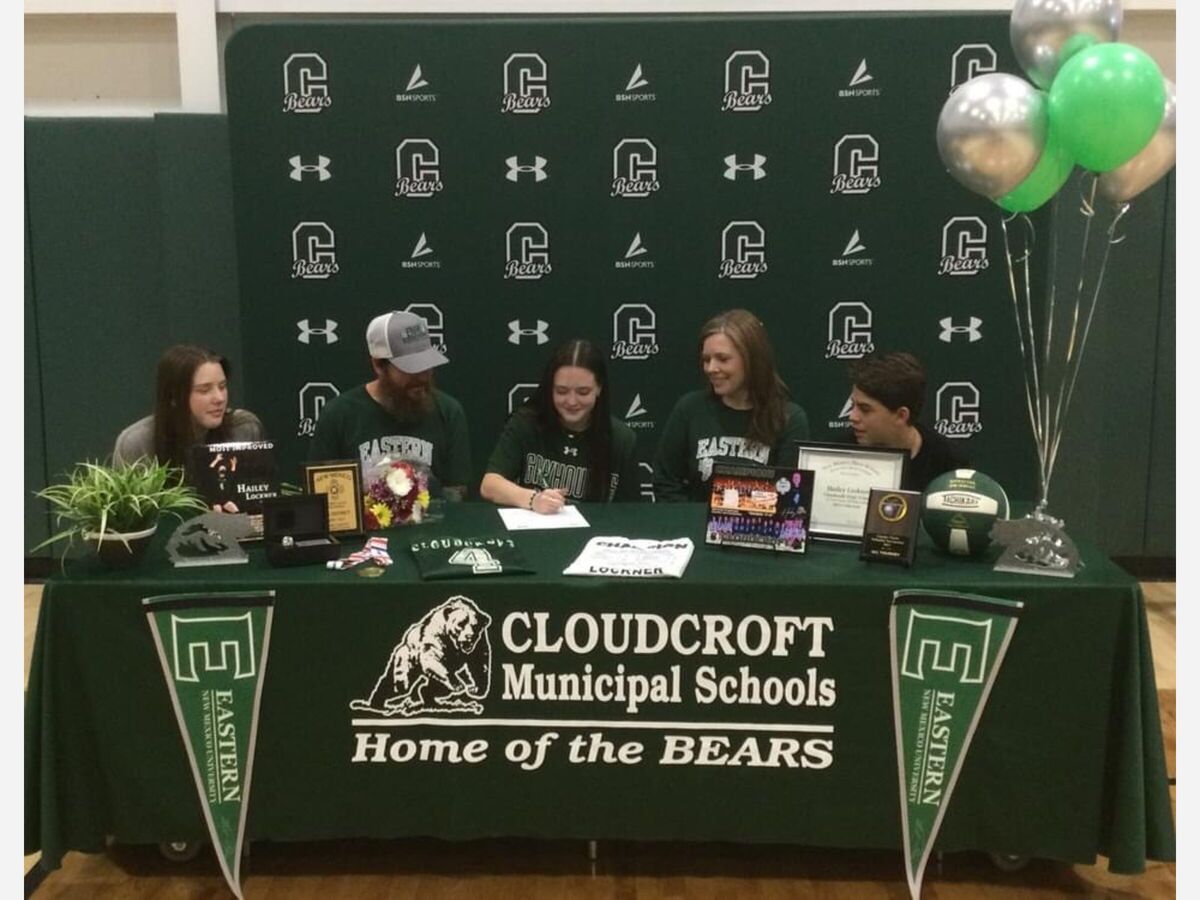 Cloudcroft Municipal Schools would like to congratulate Senior Hailey Lockner on signing with Eastern New Mexico State University in Portales to play volleyball for the Greyhounds where she will also pursue an undergraduate degree in physical education, health and wellness in order to continue on to a doctorate in physical therapy.
Hailey has been a volleyball player for six years. Three of those on the Lady Bears volleyball team and three years in Texas before she moved to Cloudcroft. She is a dynamic player and has been a setter, defensive specialist, and a hitter but, DS is what she loves the most. As a Lady Bear she was two time All District and two time First Team All State. She was also on the 2A State Championship Team for the 2020-2021 season. Hailey has also played on the club team Shinchoku Ichiban to continue to sharpen her skills. This opportunity has allowed her to play in tournaments not only in New Mexico but also Arizona, Texas, and Utah. As an athlete, Hailey has also participated in cross country, track and played softball and soccer. Her determination, competitive spirit and selflessness have brought her success on and off the court. She and her family are grateful that she has the opportunity to continue playing the sport that she loves the most. Cloudcroft volleyball fans will miss seeing her on the Bear court next year but wish her all the best!! Go Greyhounds!!
Pictured are Hailey's family - sister, Aubree, Mr. Lockner, Hailey, Mrs. Lockner and brother, Kade.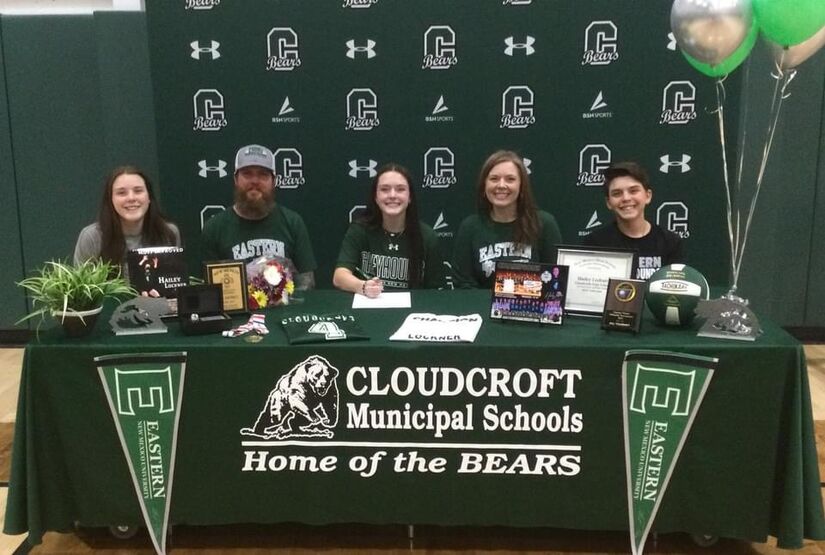 and with her coaches - Athletic Coordinator, Sheri Wimsatt, Coach Hughes, Hailey and Coach Rory