New York Avenue's Elder Statewoman Alice Weineman Celebrates 85th Birthday
Image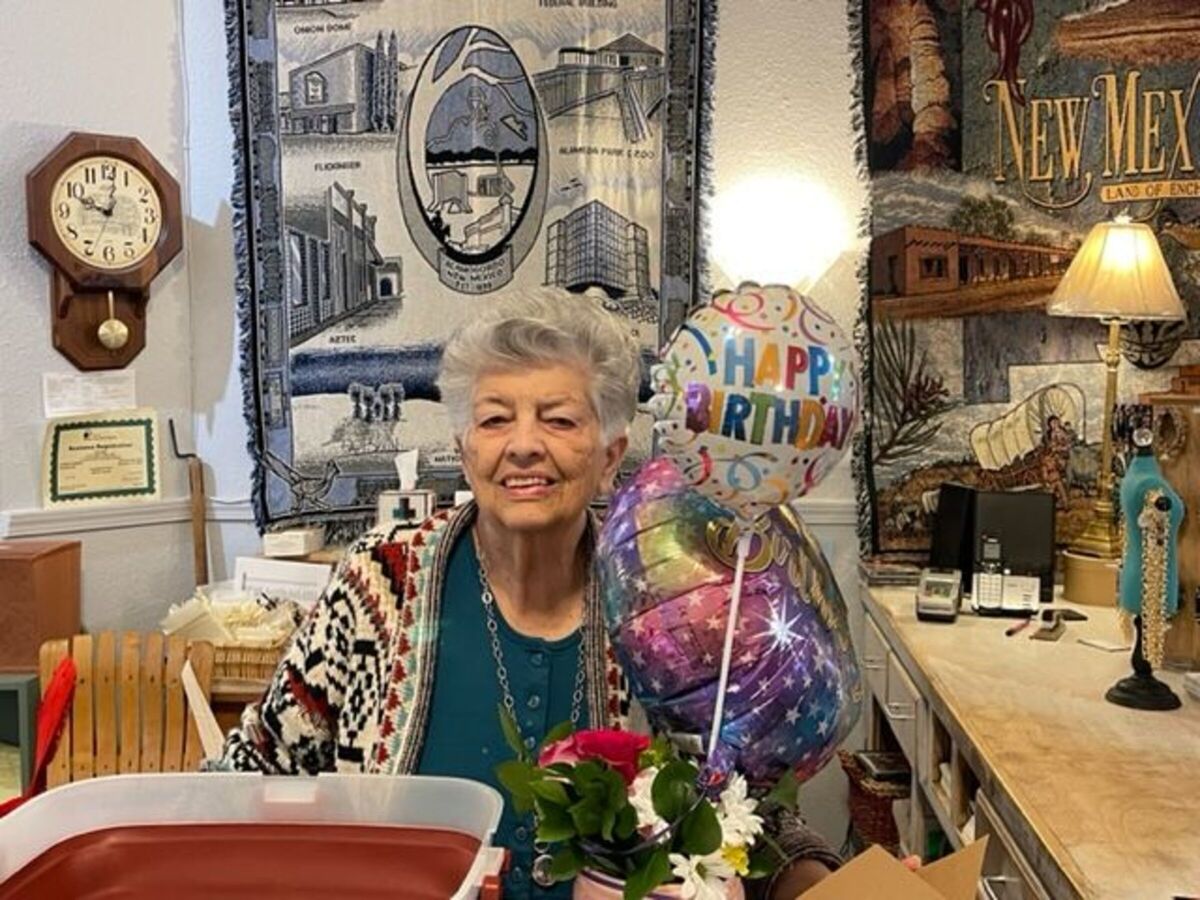 The historic New York Avenue district of Alamogordo is a district of distinct history, tales of Ghosts and Spirits and a story of the heart of Alamogordo. Within the New York Avenue historic and cultural arts district are a series of characters and personalities that are involved in its history and its' evolution. One of those unique and charismatic characters that make up the heartbeat of New York Avenue is Alice Weinman. 
Alice is the owner of Victoria 913 now referred to as Victoria at Pins and Needles at 913 New York Avenue, Alamogordo, New Mexico.
Alice is referred to by many as the elder statewoman as she has survived the turbulence of change over the decades on Alamogordo's main street, New York Avenue as her business has survived for 37 years and is still going strong.
Alice Weinman or as she is affectionately known as "Ms. Alice," is the street historian, the survivor or veteran merchant. She refers to herself as a "ham." She loves to smile, greet everyone affectionately and tell lots of jokes. 
She is an active part of the New York Avenue revitalization having served as a leader of the merchants' association and in past board member roles of the Alamogordo Main Street initiative. She is alert, present, engaged and will tell you exactly how she feels.  Well, enough, at the age of 85 she has certainly earned that right.
Ms. Alice is at her store Victoria 913 daily from 10 am to 4 pm. She is an active collaborator with the many activities that occur on New York Avenue, and if you join the Roadrunner Emporium New York Avenue Ghost and History tour, which occurs the 2nd Saturday of each month, you will be entertained by Ms. Alice telling the stories of the ghosts or spirits that roam New York Avenue. 
Ms. Alice has a special connection to Willie the "spirit" that engages her within her own store. Willie was a horse wrangler of sorts from the late 1800's and was buried under the floorboard of her building. Ms. Alice and friend of her who was a medium and able to communicate with Willie garnered many of the ghost stories told on New York Avenue. Ms. Alice is the depository of a wealth of information and stories about New York Avenue and its past; always with a smile and always entertaining.
Today, Ms. Alice celebrates 85 turns around the sun, as a very special birthday. In greeting her this morning, she said she intends many, many more rotations around the sun, with many more smiles, lots more laughter and tons more stories to share with those that love Alamogordo.
This week drop by Victoria 913 on New York Avenue and wish Ms. Alice a very happy birthday!