Alamogordo Center of Commerce Roadrunner Emporium Vibe@5 January Highlights
Image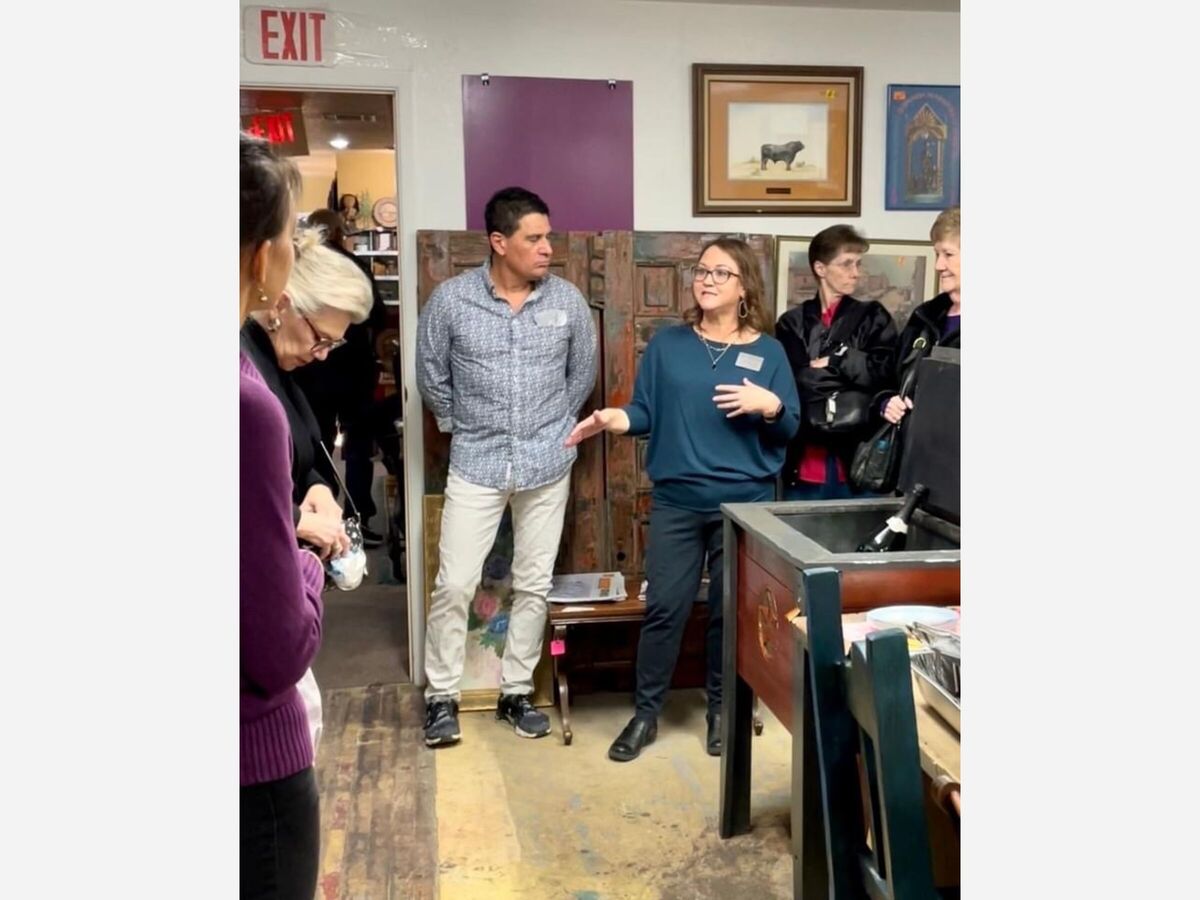 The Alamogordo Center of Commerce Vibe@5 event was hosted by Roadrunner Emporium, 928 New York Avenue Thursday evening.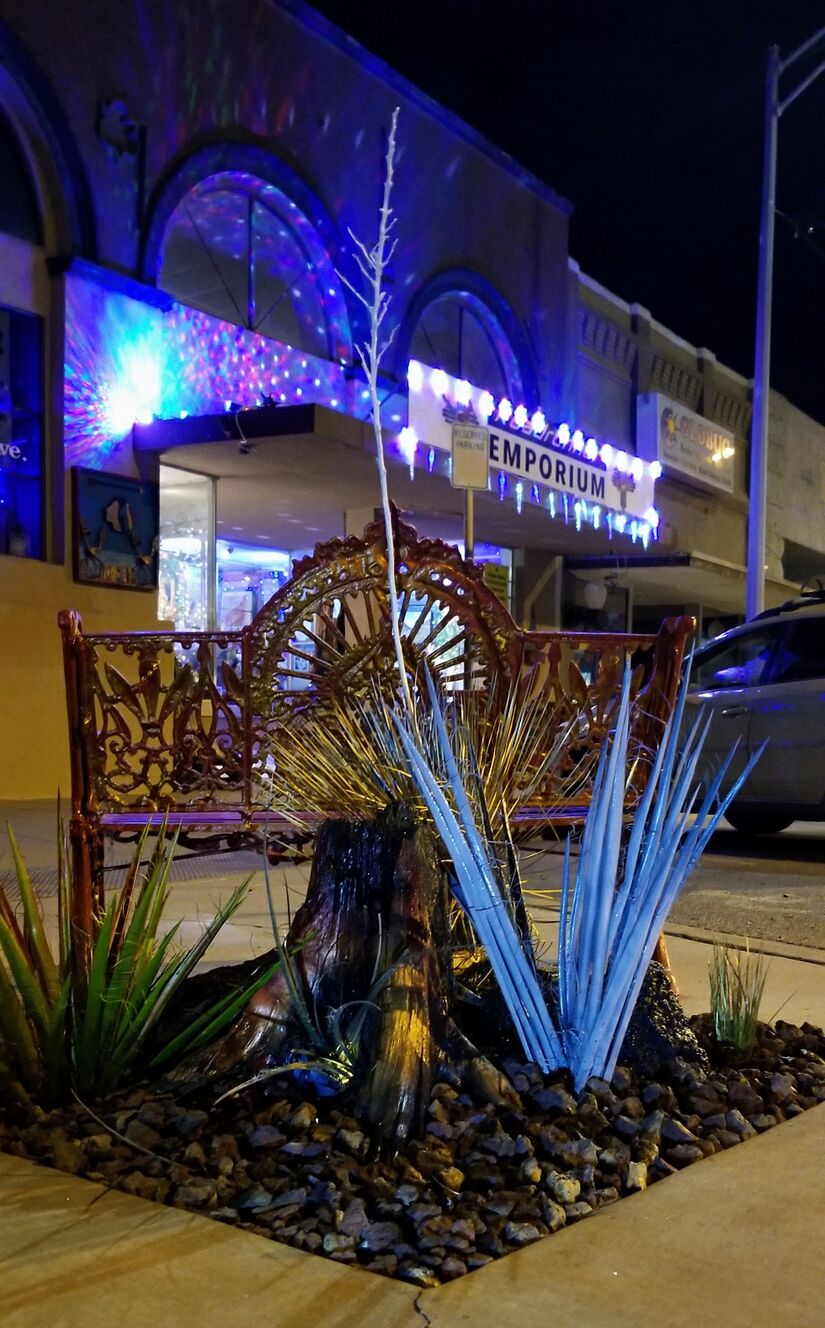 A who's who of the diversity of Alamogordo was in attendance from the political circles showing support of New York Avenue were Mayor Susan Payne, and City Commissioner Sharon McDonald to also include Republican Party Chairperson Amy Barrela and more.
From the faith community we were blessed with Warren Robinson of Owens AME Church and from the arts community was a plethora of artisans to include Linda Swenson doing a spinning demonstration.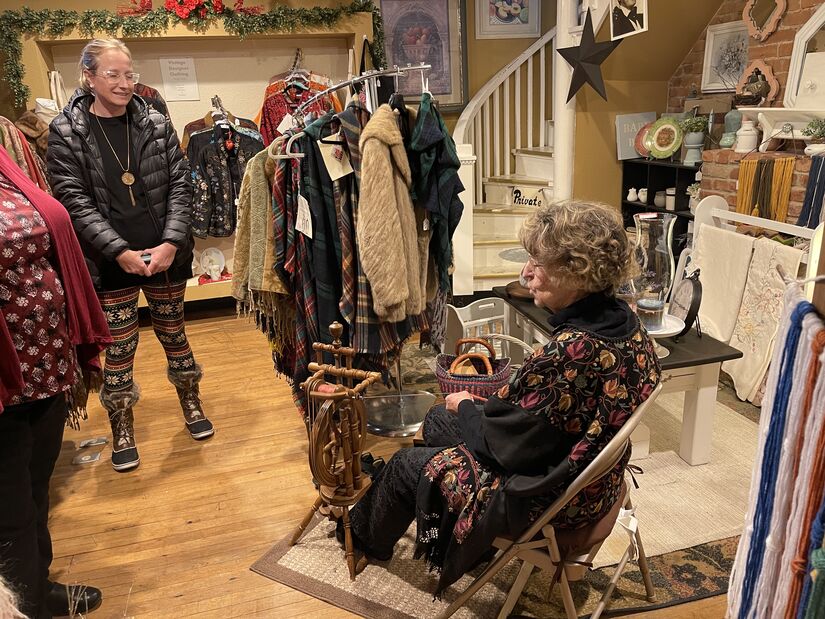 Delia Holloway was on hand to discuss her arts as was glass artist Rusty Easton in the house.
Diana Sill and her husband dropped by in support. Ms Sills works are showcased also on New York Avenue at the New York Avenue Art and Music Studio which is under the direction of Lydia Aspen.
Roadrunner Emporium was thrilled to have many members of the business community come out to include the leadership team of Alamogordo Main Street board President Cindy Boylan,  board member Claudia Powell  Executive Director Mark Garnes and his expanded team joined the fun!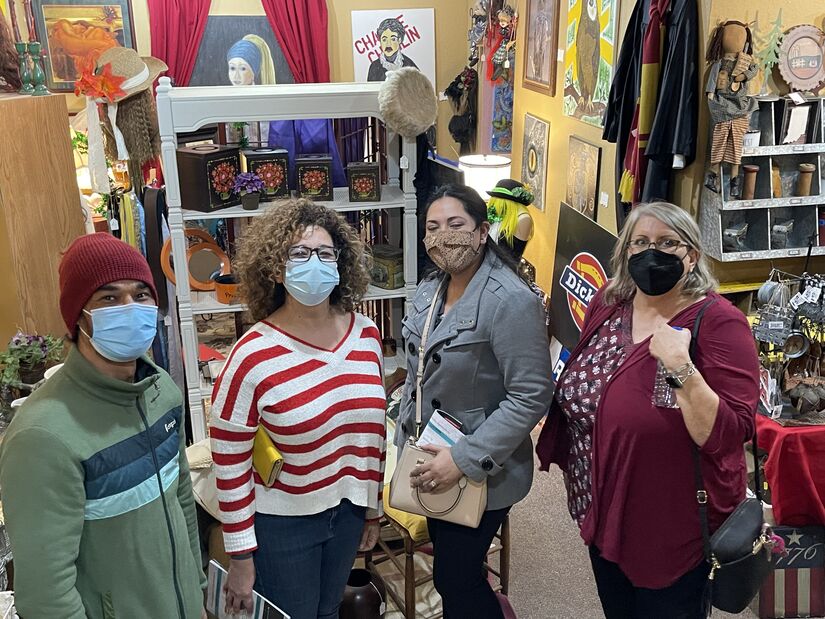 New members of our Alamogordo community joined the activities of the evening to include a newcomer who just moved here from Nashville, Tennessee who said she was "so excited to see live music, shopping for antiques and art in one location at Roadrunner Emporium."
KEDU Radio sponsored a live remote and interviewed with Coach Bob Sepulveda; Roadrunner Emporium co-owner, Chris Edwards's and the Alamogordo Center of Commerce Event coordinator Michelle Gill among others.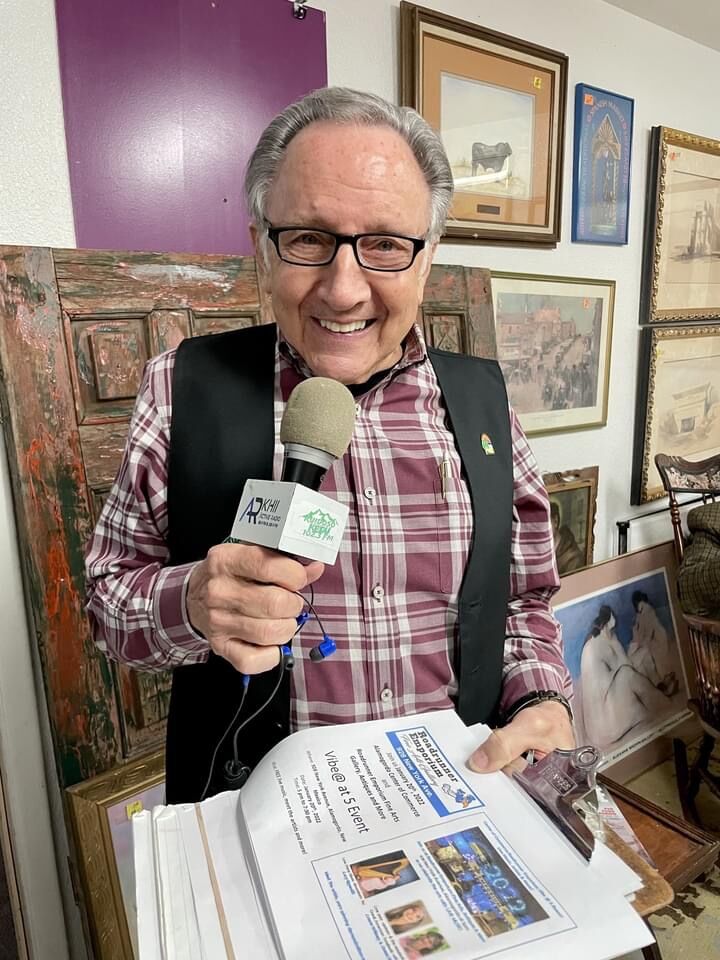 Adding to the evening was food catered by Rizo's Mexican Restaurant at 1480 White Sands.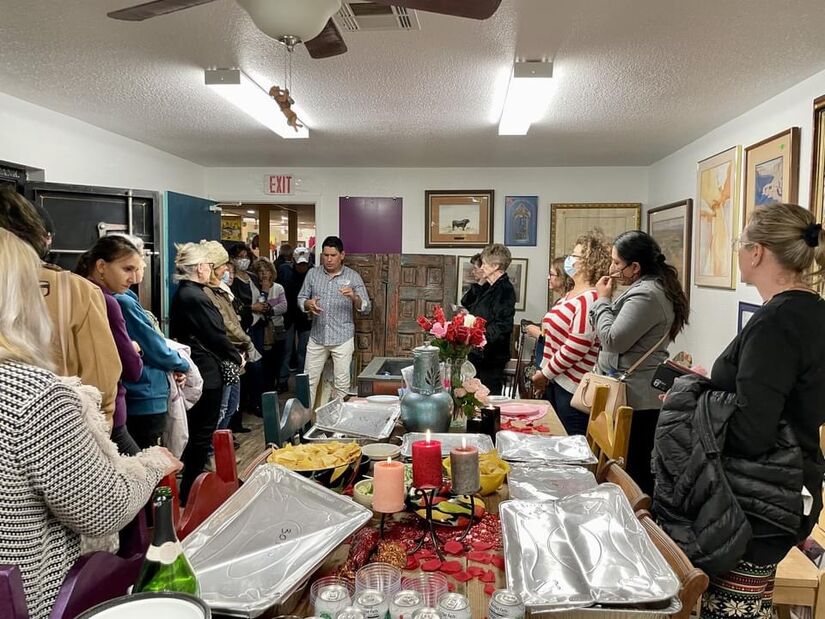 Live music was the feature of the night with Lacy Reynolds on the Harp downstairs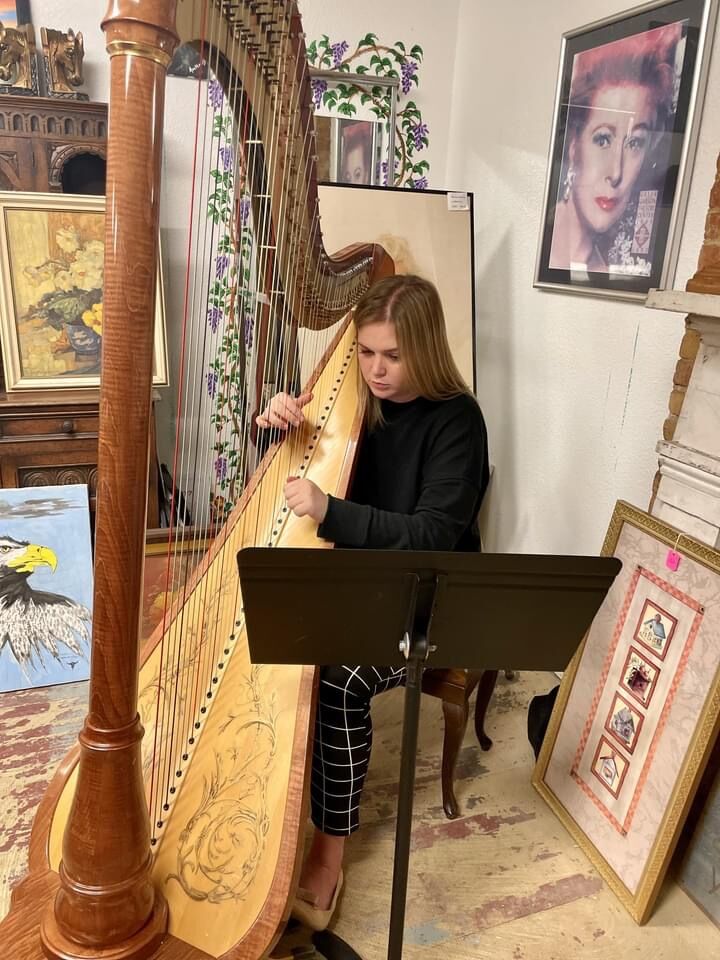 Upstairs was the singing talents of Lenore Whitney and Denise Merchant.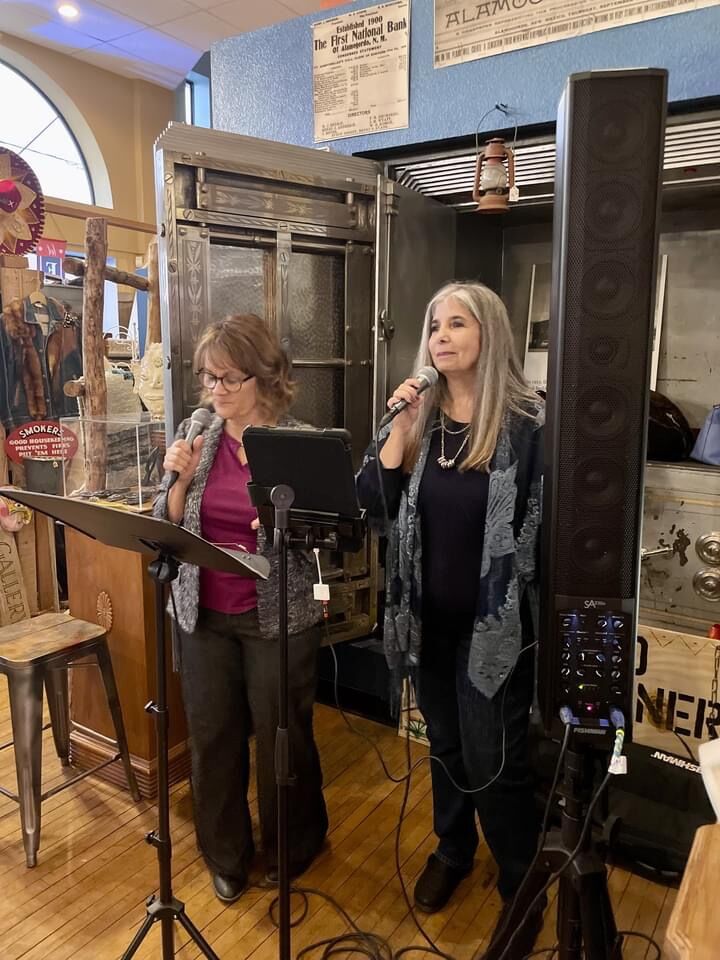 Featured guests at the event included Meike Schwarz and publisher Cedric Fisher who just launched Southeastern New Mexico Influence Magazine from Alamogordo's New York Avenue.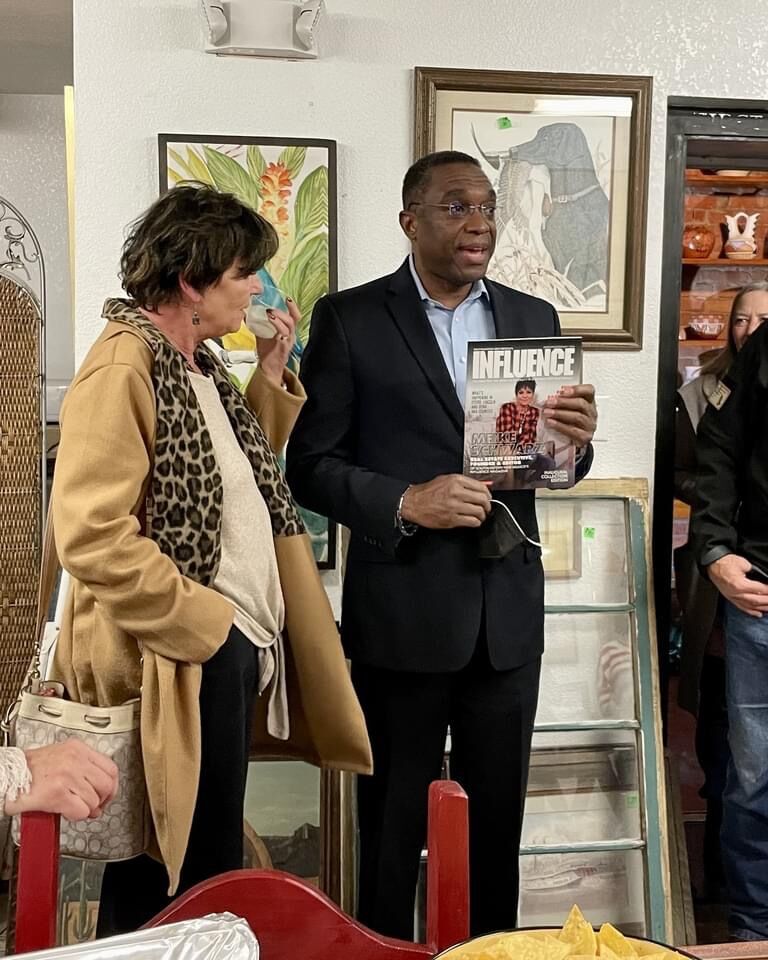 The event capped off with laughter when character actors for the night; Emanuel Renteria and Lydia Aspen appeared as chained convicts seeking escape from the crowd at Roadrunner Emporium.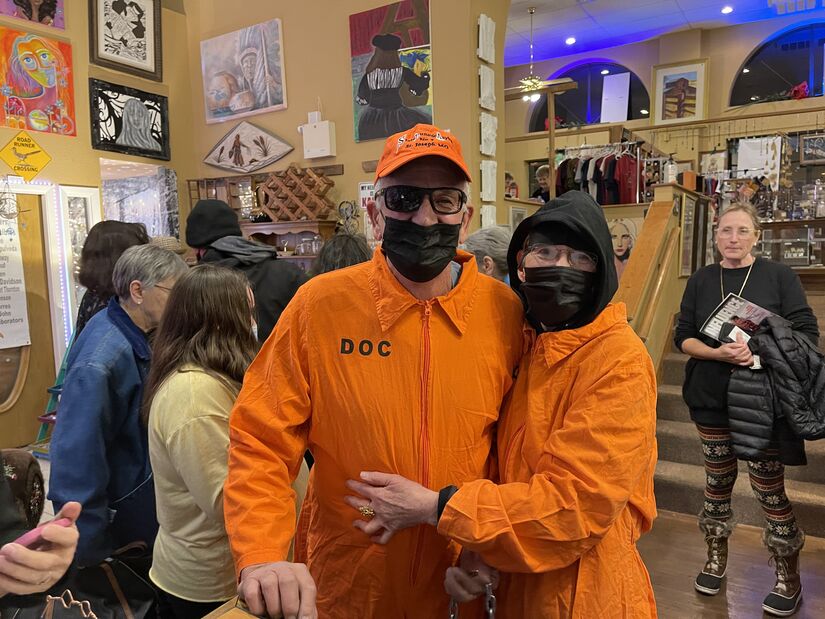 Roadrunner Emporium co-owner René Sepulveda thanked all the attendees and expressed appreciation to the Alamogordo Center of Commerce, Mayor Susan Payne, Commissioner, Sharon McDonald and all the business and locals that came out to celebrate winter at the Roadrunner Emporium Vibe@5 event.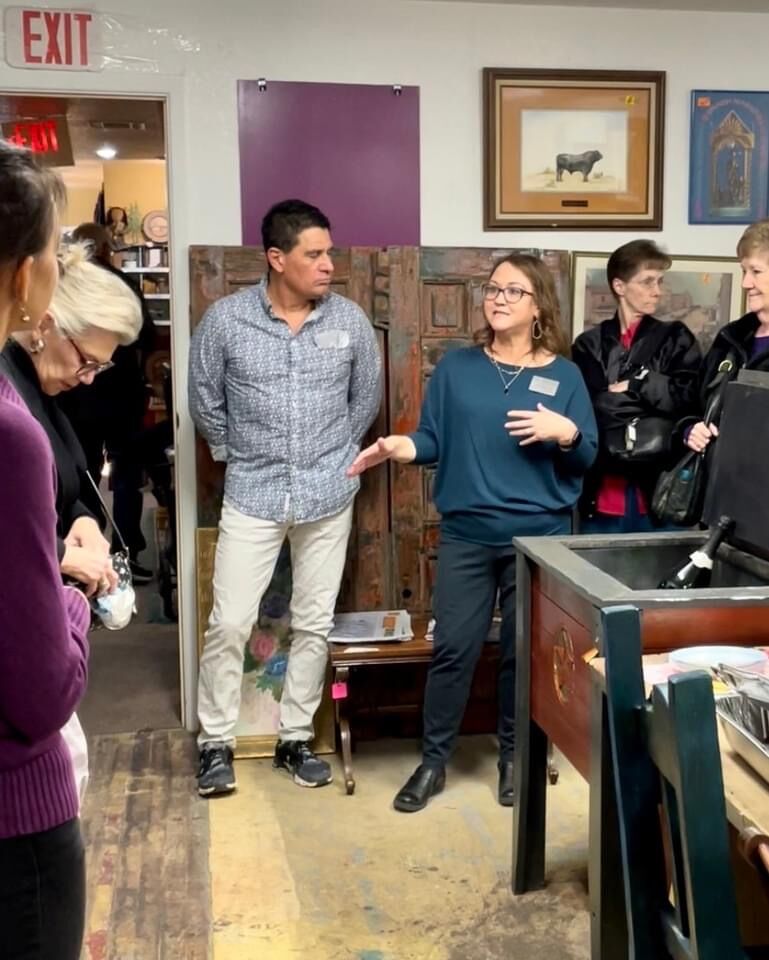 Roadrunner Emporium showcases live music once per month, local artists, classes, history and ghost tours and more. It's located at 928 New York Avenue and opened 10 am to 8 pm every day except Sundays.
Their events calendar is located at:
https://2ndlifemedia.com/roadrunner-gallery-events