AlamogordoTownNews.com: Seeking Applicants for City Commissioner District 3
Image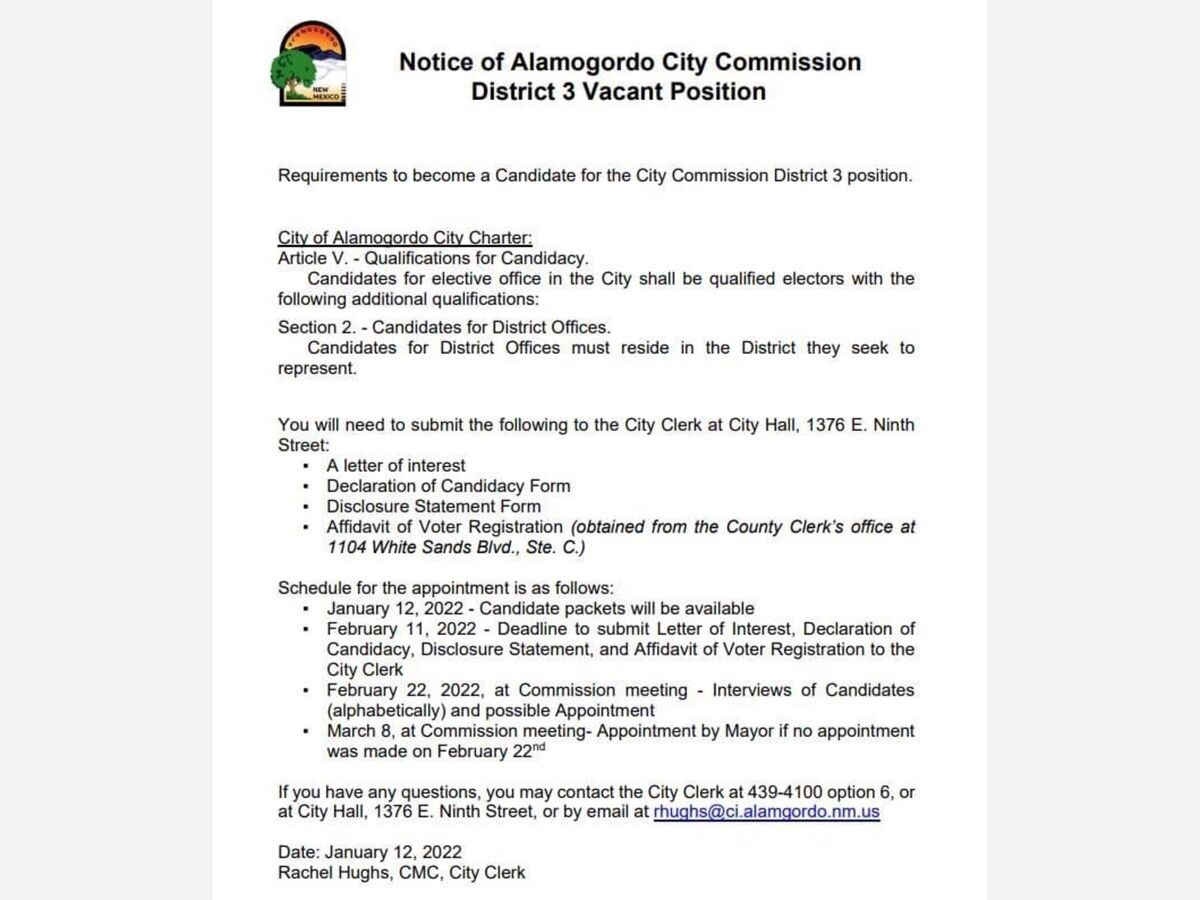 District 3 has a vacant position on the city commission. If you're interested and meet the qualifications fill out the application.
Map showing city districts: https://coa-nm.maps.arcgis.com/apps/mapviewer/index.html?webmap=321fb27…
The Commission / City Manager form of government governs the City of Alamogordo. Voters elect a Mayor and six Commissioners who meet twice a month to set forth City policy. The Commission appoints a City Manager to oversee the daily operations of the City.
The Mayor may live anywhere within the City limits, but is required to reside in the City for at least a year before seeking office. Commissioners must live within the district they represent, however they are elected at large. They are required to reside in the particular district for which they seek election for a period of at least one year.
Since Mayor Payne was elected this creates an appointment for vacancy.
Commission Chambers
are located at 1376 E Ninth Street
Alamogordo, NM 88310
The commission meets at 6:30 pm the 2nd and 4th Tuesday of each month, except for November & December the meetings will be the 1st & 3rd Tuesday unless otherwise specified.
The Commission Meetings returned to in-person as of June 22, 2021. You can still watch a live stream at
https://alamogordonm.civicclerk.com/web/home.aspx
Learn more, participate and let's get a plethora of quality candidates to participate!