Alamogordo's New York Avenue invites the public to a Saturday Sidewalk Sale December 18th 10 am to 4 pm Live Music by Lenore & Don Thorp and More
Image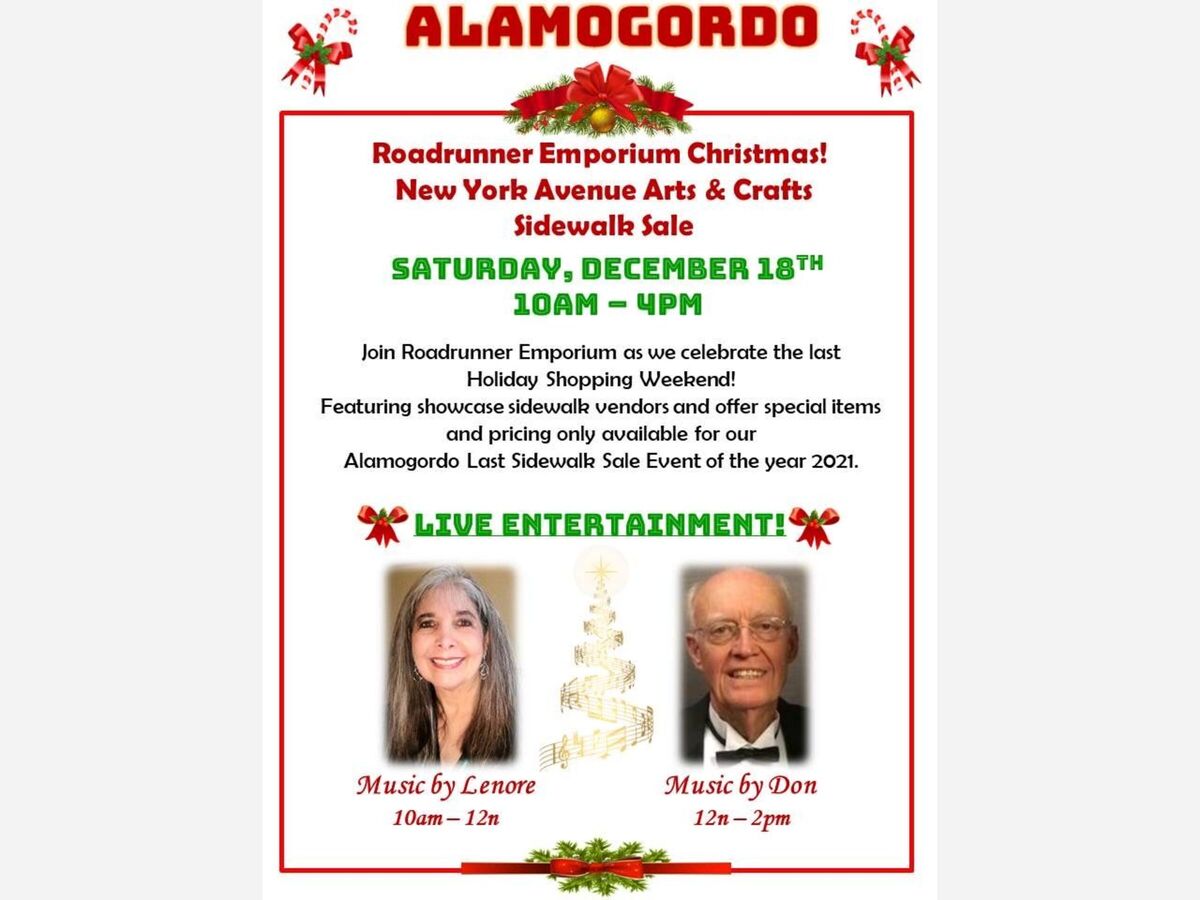 The New York Avenue businesses of Roadrunner Emporium, Blush, Victoria 913, Pins and Needles and more invite you to come this final weekend Saturday December 18th before Christmas for a very special street performance of live music and sale.
The musical talents of Lenore will be showcased from 10 am to noon and Don Thorp noon till 2 at the Roadrunner Emporium 928 New York Avenue.
Join the multiple Sidewalk Sale participants at Roadrunner, Victoria 913, Mia's Collectibles, The Bodega and more - 10 am to 4 pm 
Get your Christmas on and Shop New York Avenue!
#alamogordomainstreet #NewYorkAvenueAliveAfter5 #RoadrunnerEmporium #AlamogordoTownNews #AlamogordoArts #alamogordochristmas #alamogordocenterofcommerce Mia's Collectibles and invite you to one final sidewalk sale of 2021 on New York Avenue. Roadrunner Emporium will be hosting the musical talents of Lenore from 10 am to noon and Don Thorp from noon to 2 in the portico at 928 New York Avenue along with multiple sidewalk sale vendors of locally crafted delights.
Come on down and join the over 100 represented vendors showcased on the street and in the stores of Roadrunner Emporium,