City of Alamogordo Needs Our Help to Catch Vandals!
Image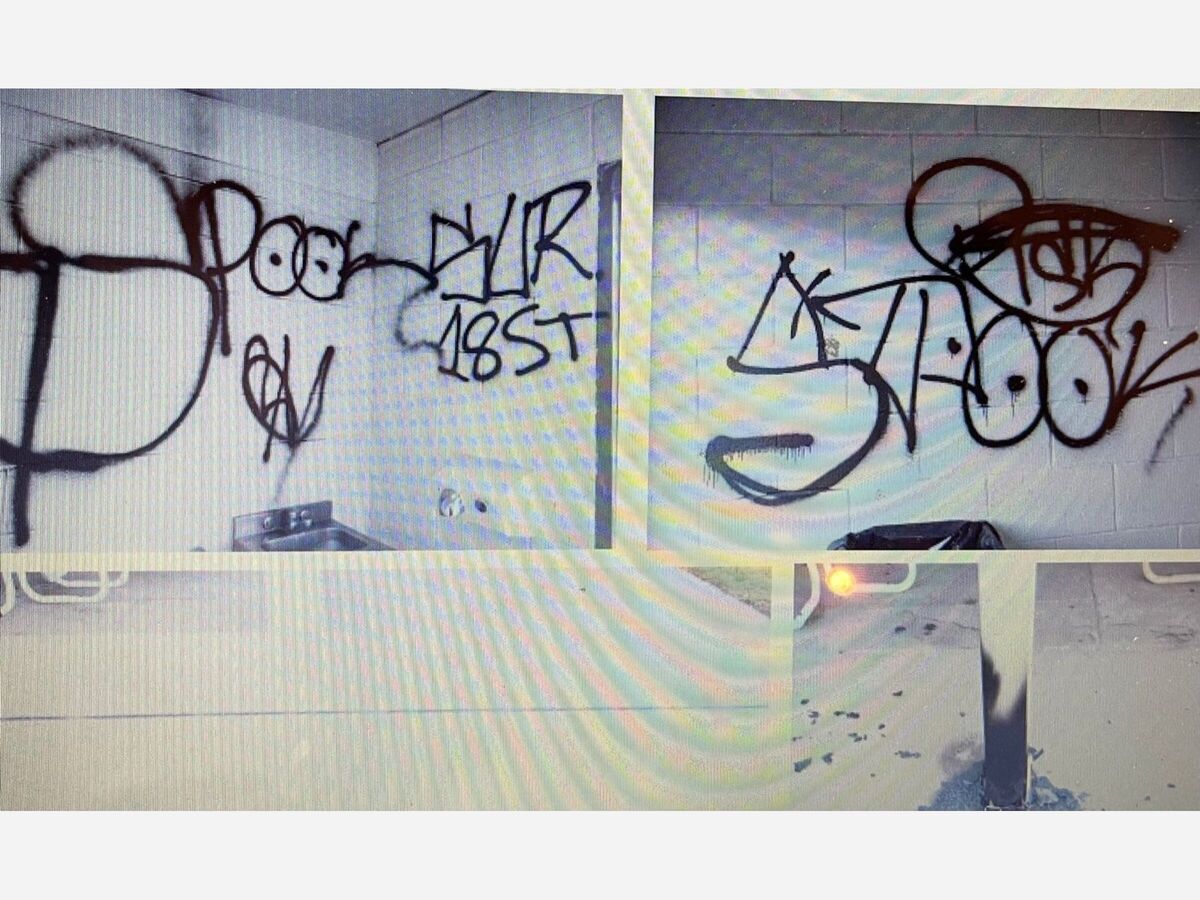 Our community continues to be ravaged by vandalism of public and private buildings. Recently witnessing in broad daylight a man with a sword punching at a park bench on New York Avenue, a man on a moped kicked in a storefront door and got away with it and now the city of Alamogordo has sent out the following press release. If you see suspicious activity by a business or park alert the policy. Private property and public property should not be vandalized and the public working together can end this plague of destruction and disrespect of property. Official Statement from City of Alamogordo...
Vandalism in City Parks
Our community continues to be plagued by vandalism throughout our City parks and buildings.. We would like to share pictures with the community of some of the weekly destruction that takes place in our parks. On the following page, you will see examples of the regular damage to the public restrooms, a destroyed concrete ping pong table, and one of our new picnic tables that was set on fire. Our skate park is tagged and covered in litter weekly, and the most disheartening was the destruction of a newly reseeded area of Washington Park. Luckily, a citizen saw this taking place and took a picture of the vehicle's license plate, and hopefully, the vandal will be caught. "I am grateful to our citizen, who acted and notified the appropriate personnel. Our staff takes such pride in our community and work tirelessly to provide a
beautiful place for our citizens to enjoy. Please notify us immediately if you see a problem," said Stephanie Hernandez, Assistant City Manager.
This is a call to our community to step up and help when you see someone defacing and destructing your taxpayer's property, please call the Alamogordo Police Department. "I can't express enough, how hard our Parks staff work to improve, and keep our parks looking nice. Due to vandalism, they are taken away from improving our parks to clean up the graffiti, the terrible messes that are made in the public restrooms and repairing destruction to City property", said Veronica Ortega, Community Services Director. "Please help us to get this
vandalism under control. And, please thank your parks staff who work so hard, and take so much pride in what they do. We receive plenty of complaints, kudos are also welcome."
###
Learn more about the City of Alamogordo, services, happenings and other information at
http://ci.alamogordo.nm.us, www.alamogordonmtrue.com or @CityOfAlamogordo on Facebook
Contact for this Release
Veronica Ortega
Community Services Director
575-439-4353
vortega@ci.alamogordo.nm.us
Vandalism in City Parks
Alamogordo,