Voter Fraud Grabs The Headlines But How Rampant? Facts Verses Fiction
Image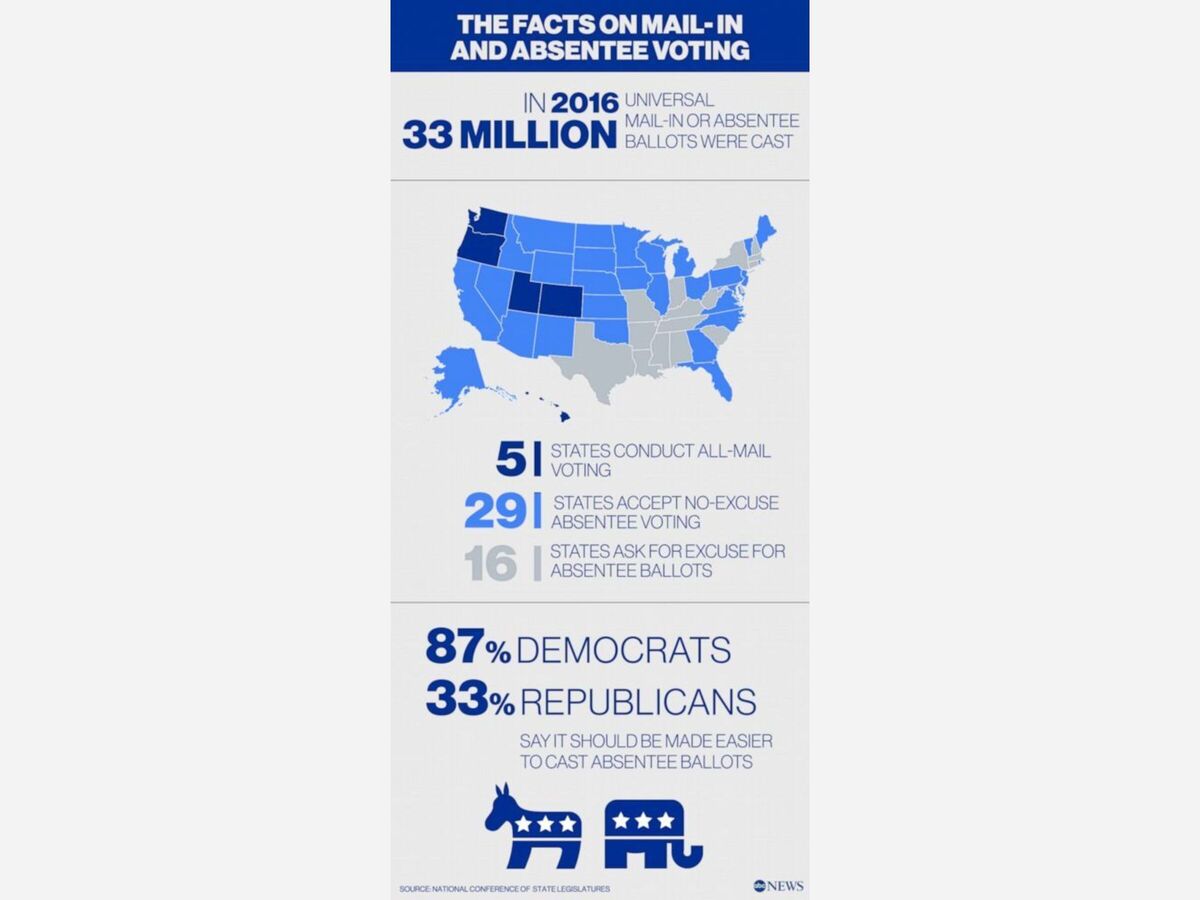 Voter fraud and allegations of voter fraud grabbed the headlined in the most recent election. They continue to grab the headlines with legislation being considered in state houses and the congress that some say may suppress the vote, while other argue that it safeguards the vote.
The Heritage Foundation has done an awesome job of tracking voter fraud cases across the country with real time facts, figures and presents the real case of voter fraud convictions by state. Their public data base may surprise you. 
But first lets look at the source. Who is the Heritage Foundation?
With over 500,000 fellow conservatives in America the foundation is known for taking action against progressivism.
Per their mission statement:
Under the leadership of President Kay C. James, The Heritage Foundation advocates for individual liberty, limited government, free enterprise, traditional American values, and a strong national defense to protect it all.
Out of the over 8,000 think tanks that exist worldwide, The Heritage Foundation has consistently been ranked No. 1 in the world for our impact on public policy.
Our renowned experts spend each day developing solutions to America's biggest issues—from creating more jobs, improving the economy, and building stronger families to securing our borders, making health care more affordable, and so much more.
As the recognized leader of the conservative movement, Heritage works to grow and unify the movement by bringing together leaders from across the country to share ideas and strategize how we can preserve the nation we love.
We're also helping to produce new generations of conservative leaders to ensure the cause of freedom continues for generations to come."
Given who they are then their reporting, tracking and position on voter fraud is one to be taken into consideration regardless of party affiliation.
Per the foundation statement:
There are people who claim that election fraud is massive, and those who claim it is exceedingly rare or doesn't occur at all. … The big problem is that nobody really knows the extent of election fraud, including us. While we are not making any definitive claims about the extent of election fraud in our country, we are confident in saying that there are far too many vulnerabilities in our current system. 
While many people can differ on opinions about data, regardless of ones political affiliation it is important to create a data base to track voter fraud. The Heritage Foundation has done just that. The database focuses exclusively on highlighting, only convictions not allegations, as we are a nation of innocent until proven guilty and we must remind ourselves of that principle. 
https://www.heritage.org/voterfraud
Digging into the data it is interesting to note the few number of actual convictions in each state verses the number of actual votes cast.
In the case of New Mexico the data base lists only 2 convictions of voter fraud in 2020 and none prior until 2015.
The cases from 2020 highlighted include:
Dyon Hererra, of Espanola, conspired with Laura Seeds to falsify absentee ballots in support of Seeds' husband's candidacy for mayor in 2016. Hererra forged the signatures of his grandparents on absentee ballots. The candidate that he casted the ballots in favor of won the race by two votes. Herrera was charged with conspiracy to violate the municipal election code of Espanola, a fourth degree felony, and pleaded guilty. He was sentenced to 18 months probation.
Source: bit.ly/2vrkETH , bit.ly/39jnN6p, Case no. D-117-CR-201800047
and

Laura Seeds, of Espanola, conspired with Dyon Herrera to falsify several absentee ballots in favor of Seeds' husband, a city councilman who was running for mayor in 2016. Seeds was charged with two counts of making false statements relative to the municipal election code, one count of conspiracy to violate the municipal election code, and ten counts of possession of another person's absentee ballot. Seeds was found guilty of two counts of making false statements relative to the municipal election code and two counts of possession of another person's absentee ballot, which are all fourth degree felonies. She was sentenced to six months of house arrest, followed by five years of supervised probation.
Source: bit.ly/2VC4Sjo , bit.ly/3csaC5f, Case no. D-117-CR-201800048
The next case highlighted is from 2015
Eugene Victor wanted to prove a point about the potential for fraud in New Mexico elections by committing fraud himself. Mr. Victor cast a ballot in his son's name and later turned himself in to the authorities. He pleaded no contest to a fourth-degree felony charge of false voting and is serving 18 months' probation.
Source: bit.ly/2eliXbM, bit.ly/2evatSu
The Heritage Foundation goes to great lengths to ensure that the public knows this database may not be all inclusive and is a "sampling" of fraud cases.
Given that we researched convictions in New Mexico as reported by the Secretary of States Office. During 2010 to 2011 New Mexico began taking a serious look at voter fraud concerns and began extensive tracking and reporting. 
New Mexico Secretary of State Diana Duran released a November 16, 2011 "interim progress report" summarizing previous findings by her office raising issues with New Mexico's voter registration database.
Since then laws have been reviewed and tightened and the present Secretary of State operates under the charge with investigating complaints related to elections and ethics under New Mexico law. The statutory authority to investigate is limited to the following portions of state and federal law:
Election Code and Campaign Practices (Chapter 1 NMSA);
Local Election Act (Chapter 1, Article 22 NMSA);
Lobbyist Regulation Act (Chapter 2, Article 11 NMSA);
Governmental Conduct Act (Chapter 10, Article 16 NMSA);
Financial Disclosure Act (Chapter 10, Article 16A NMSA); and
Public Law 107-252, Help America Vote Act of 2002 ("HAVA").
There are very few cases of voter fraud convictions in New Mexico however there was an investigation of recent of one such case in Otero County.
Per KRQE, August 29, 2021...
The Otero County Clerk's Office reported a possible case of voter fraud earlier this month. County Clerk Robyn Holmes reported a woman came into the office to inform them she had been receiving applications for mail-in ballots for her deceased ex-husband.
The woman's ex-husband had died in March of 2019 in Oregon. Based on what the clerk's office received, it was discovered that the deceased person's voting history included an absentee ballot in their name for the April 2019 Special Election. Since it appeared that the Clerk's Office had received a ballot from a person who was deceased, they reported the incident to the DA's office.
DA investigators learned that because the election in April of 2019 was not a federal election, the clerk's office was not required by law to maintain the ballots and the ballots had been destroyed. Because of that, they were not able to produce the absentee ballot submitted in the deceased individual's name.
Records from the clerk's office showed that the woman and her current husband voted by absentee ballot in the April 2019 election but she denied they even voted in that election. There is no way to determine who submitted the ballots for the deceased ex-husband, the woman, or the current husband since the ballots were destroyed. 

The integrity of the vote is one of the most important charters of the political system, the key to integrity is transparency by all participants, equal access and auditing by all party officials.