Congrats to Alamogordo's Bill Guthrie & Dale Lindley New Mexico NMAA Officials of the Year
Image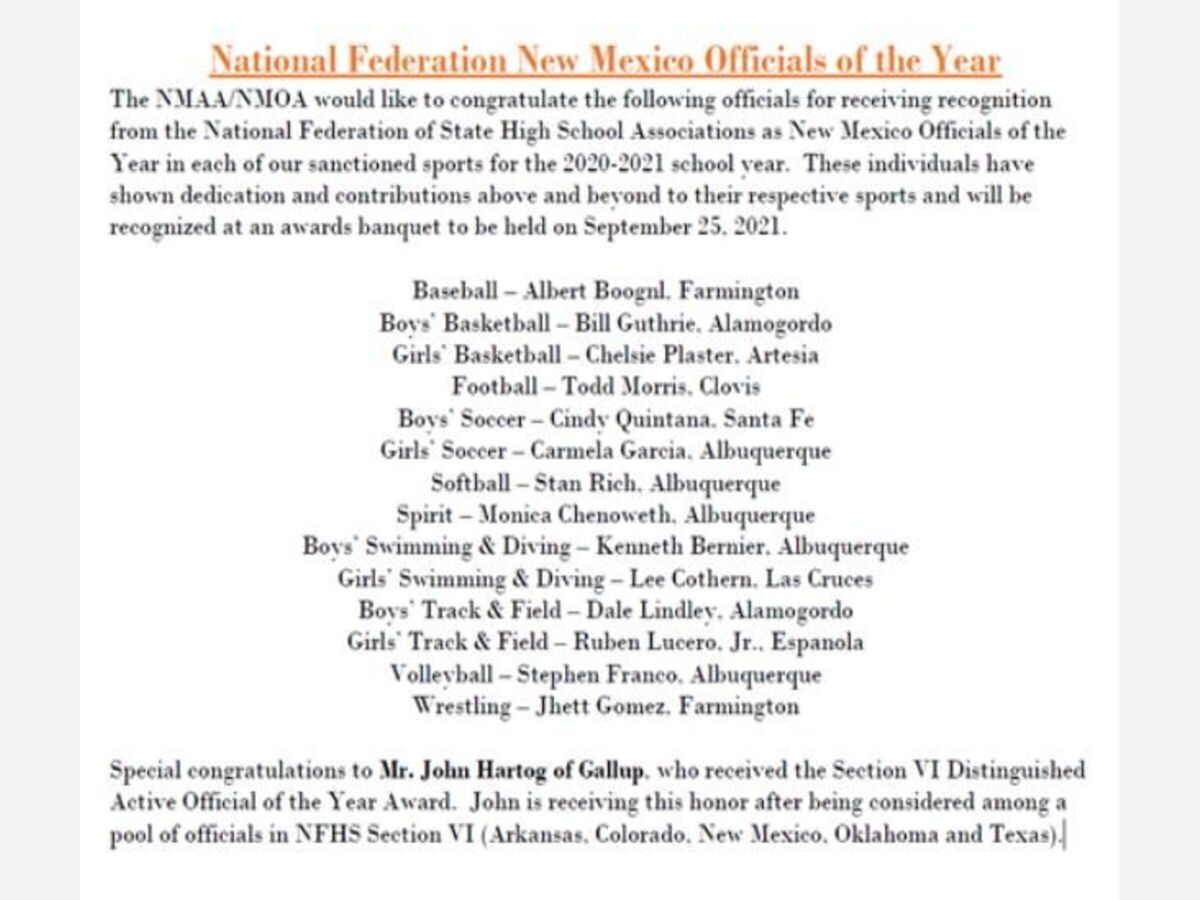 Congratulations to Bill Guthrie and Dale Lindley on being named New Mexico officials of the year for boys basketball and for track and field.
Dale is the son of Louise Lindley, Tiger champion athlete and multi-decade supporter of Alamogordo sports and academics, Dr. Norman Lindley. Dale in high school and middle school was  a manager for the sports programs under Coach Gary Hveem and Coach Bob Sepulveda. Dale has taught and coached since 1991 to much success and admiration of his students and the community. In addition to the support he provides the overall program of sports at the High School he also serves as Athletic Coordinator of Chaparral Middle School - Tiger Cubs.
This award for both gentlemen is a recognition from the National Federation of High School Associations as Officials of the Year for the State of New Mexico. A super congratulations goes out to both of the wonderful gentlemen that are committed to the interscholastic athletes that they represent each and every day. Good job Gentlemen!