Three Rivers Fire Update 13% Containment and Acreage Loss Less Prior Reports at 5,557 acres.
Image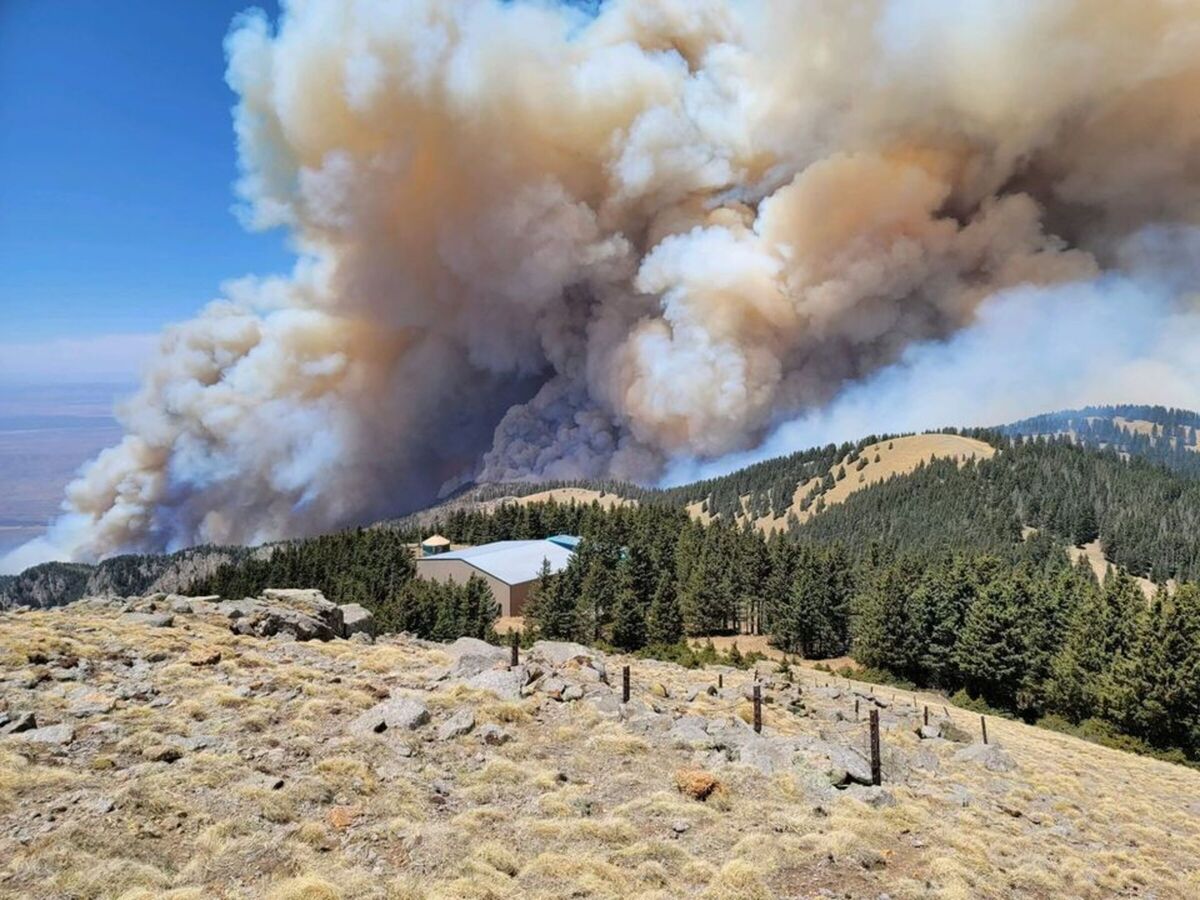 Three Rivers Fire Update – April 30, 2021
Acres: 5,557
Percent Containment: 13%
Date/Time Detected: 8:42 am, April 26, 2021
Resources: 266
Vegetation: Grass, dead/down timber, mixed conifer
Cause: Unknown, under investigation
Origin/Location: ½ mile north of Three Rivers Campground; fire has spread towards both Ski Apache and the South Fork/Bonito areaRuidoso, New Mexico, April 30, 2021 – The much-welcomed rain and snow continued to fall Thursday morning and throughout the day, allowing firefighters to formulate a strategic plan of attack on the Three Rivers Fire. A reconnaissance flight, which entails aircraft equipped with infrared (IR) sensing technology can map wildfires, providing firefighters with an accurate assessment of the fire perimeter. With the IR flight data collected more precise acreage information was determined to be 5,557 acres. 
Areas surrounding the fire perimeter contain very steep terrain and drainages with dense forests and dead and down timber. The combination of landscape and timber increases the potential for falling trees, especially with the high winds predicted for the weekend. Crews are working as safely as possible to complete the containment line, search for hot spots, provide structure protection, and scouting for potential impacts to critical natural resources. Although the precipitation assisted in slowing the fire's growth, warmer temperatures and winds are expected starting Saturday and over the next several days, potentially rekindling interior portions of the fire. Residents should remain vigilant and prepared for evacuations if fire behavior increases. The Village of Ruidoso and surrounding areas are open to residents and visitors.
The Lincoln National Forest and the Mescalero Apache Tribal lands and surrounding areas are currently under Fire Restrictions. 
These restrictions help land management agencies reduce fire risk and prevent wildfires during high or extreme fire danger periods. There are restrictions on the use of fires, smoking, and use of gas or motorized equipment. 
Please visit the Lincoln National Forest for additional information on the Stage 1 Fire Restrictions at the links provided.
ROAD CLOSURES• Bonito Canyon Road past the Bonito Lake Dam• Nogal Canyon Road past the Nogal Peak trailhead• Three Rivers Trailhead and Campground• Monjeau Lookout at Sierra Vista
CENTER HOURS
Fire Information Public Phone Line: 575-386-5077
Fire Information Media Phone Line: 575-386-5108InciWeb: https://inciweb.nwcg.gov/incident/7440/
Facebook: https://www.facebook.com/ThreeRiversFire2021
Wildfire Smoke and COVID-19:https://www.cdc.gov/coronavirus/2019-ncov/php/smoke-faq.html