Covid-19 Alert Anyone 16 and Older May Get Shots Beginning April 5
Image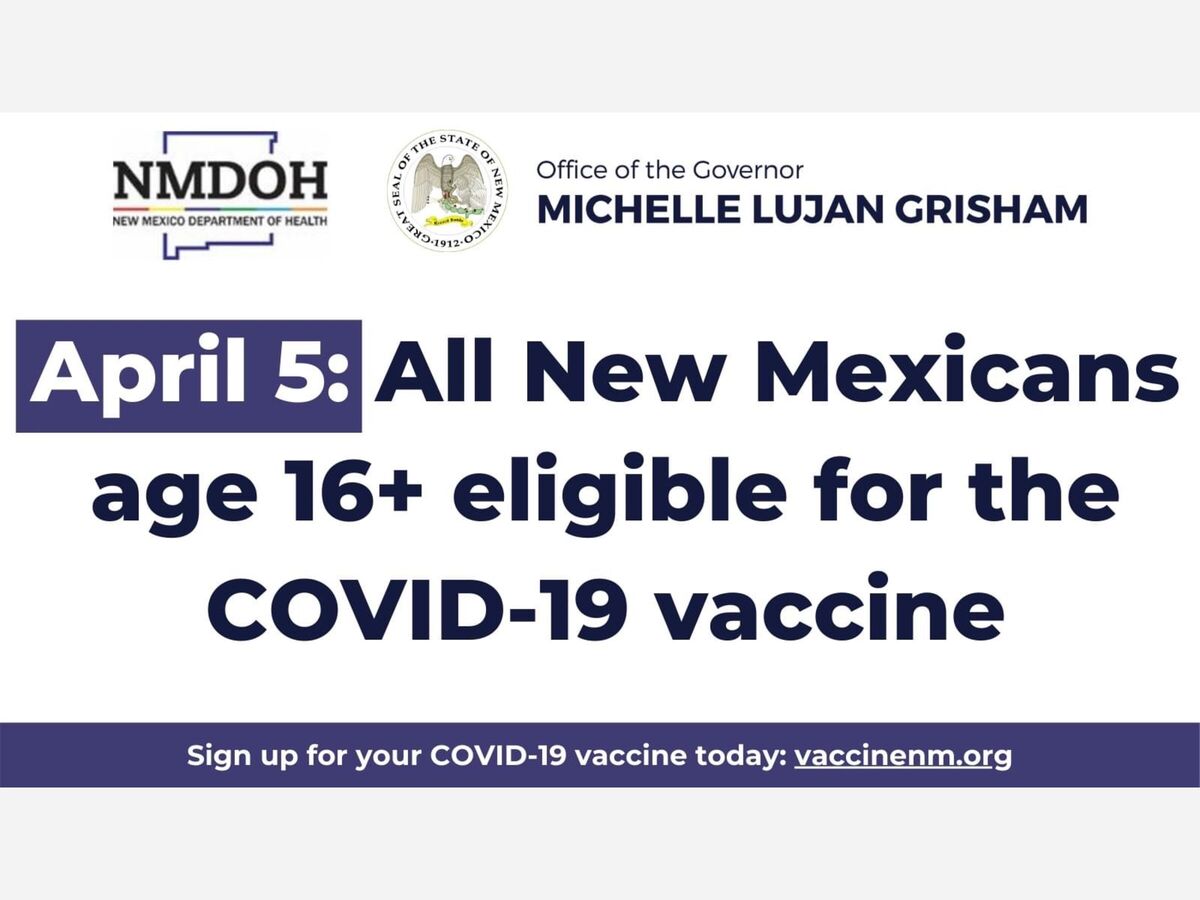 🚨 New Mexico COVID-19 vaccine update 🚨
New Mexico will begin Phase 2 of COVID-19 vaccine eligibility on Monday, April 5th, making all New Mexicans age 16+ eligible for the vaccine. When it's your turn, get your shot! Sign up at www.vaccinenm.org
The New Mexico Department of Health will continue to schedule vaccinations in order of eligibility phase.
Opening Phase 2 of eligibility ensures that those areas of the state in which all previously eligible residents have been scheduled are able to continue filling vaccination appointments.
In Alamogordo shots are now provided at the Public Health Department, most Area pharmacies, Walmart and the senior center.
Registration with the state is still required. The shots are free!!!
Help New Mexico safely open 100% get your shots! Support one another's health, Vax-up Alamogordo!