APS Approved 1 Year Contract for Pam Renteria for School District Superintendent
Image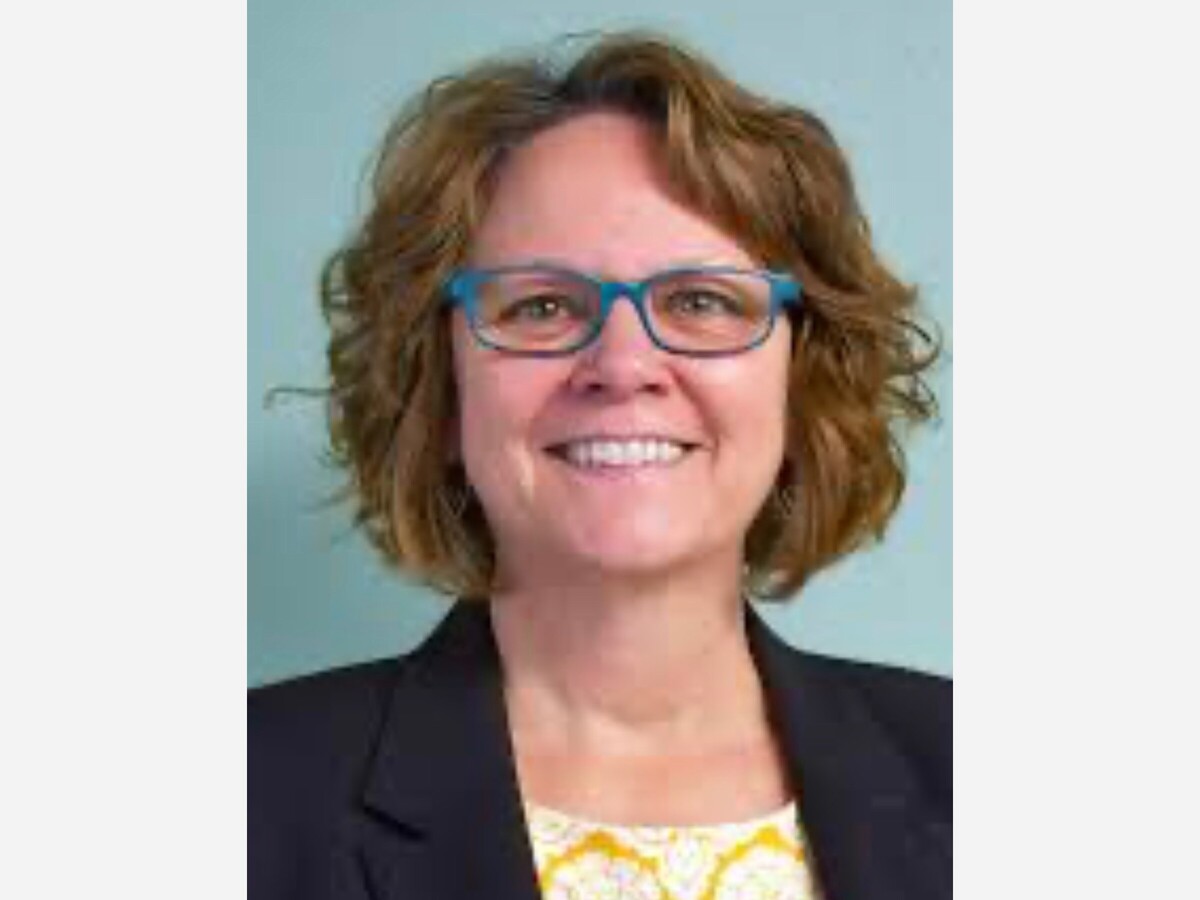 In a somewhat controversial move post election, the Alamogordo Public Schools board of education voted to approve a 1 year contract for Pamela Renteria as the new school board superintendent. The terms of the contract are from November 16th, 2023 through December of 2024.
An element that fought for the ouster of school board president, Judy Rabon, and board members Amanda Jewell and Carol Teweleit pulled together an online petition seeking signatures of concerned parents demanding that the board wait on selecting a school board superintendent.  The request of those seeking to stop the appointment was ignored. 
School Board President, Judy Rabon released a statement exclusively to AlamogordoTownNews.com that stated, "As President of the Alamogordo School Board, I am very pleased with the appointment of our interim superintendent, Pam Renteria, to the role of superintendent for the upcoming year. This decision reflects our commitment to maintaining stability within our school district, ensuring a seamless transition for our students, faculty, and community. With proven, strong leadership at the helm, we believe this continuity will provide the incoming board the necessary time to conduct a nationwide search while ensuring ongoing initiatives continue to be supported."
The Alamogordo Public Schools press office released a statement today concerning the appointment of Mrs. Renteria…
"Alamogordo Public Schools proudly announces the appointment of Pamela Renteria as Superintendent, effective November 16, 2023, for a contract through December 2024. Renteria, a dedicated and esteemed educator with a profound connection to the community, steps into the role with a wealth of experience and a heartfelt commitment to fostering academic excellence.
Settling in Alamogordo in 1988, she embraced the community and embarked on a remarkable educational career. Renteria's passion for education led her to New Mexico State University in Las Cruces, where she earned a Bachelor of Science Degree in Secondary Education Language Arts in 1997. Her teaching career commenced at Alamogordo High School, where she taught various grade levels, including AP Literature, chaired the English Department, and received recognition as the NAACP Teacher of the Year in 1998.
With a desire for a broader impact, Renteria pursued a Master of Education in Educational Administration from Eastern New Mexico University in 2017. She took on the role of assistant principal at Alamogordo High School, honing her administrative skills and contributing significantly to the school's success for four years.
In June of 2021, Renteria assumed the principalship at Mountain View Middle School, where her leadership fostered an environment of growth and learning. Her dedication led to her appointment as Deputy Superintendent of Teaching and Learning for Alamogordo Public Schools in January 2022. Her commitment to professional development is evident through her graduation from Principal's Pursuing Excellence, Cohort 7, and the Aspiring Superintendents' Academy, Cohort 14. She is a certified secondary English teacher and a proud member of the Rotary Club of White Sands.
Recognized for her leadership qualities and dedication, Renteria was named Acting Superintendent of Alamogordo Public Schools on February 13, 2023. Under her leadership, the district is focused on improving reading across all grades, creating opportunities for utilizing new technology, and meeting the needs of graduating seniors with strong academic and CTE programs at the high school.
"I am deeply honored to continue my journey with Alamogordo Public Schools as Superintendent," expressed Pam Renteria. "My entire 27 career has been driven by a passion for providing Alamogordo students with opportunities to thrive academically and personally. I am excited to collaborate with our exceptional teachers, staff, and the community to ensure every student reaches their full potential."
Pamela Renteria, happily married and a proud parent of three grown sons, embraces the opportunity to further serve Alamogordo's students, teachers, staff, and community."
Social media and a propaganda website has posted some significantly hostile comments concerning the Tuesday's school board actions…
A social media post by under the name Linda Gulley stated, "After the last election a "no confidence vote" to remove 3 school board members from APS was voiced. I was interested to see the spin the current board was going to put on the broken school system they have perpetuated at last nights school board meeting.  The only thing missing from last nights display of "smoke and mirrors and deflection" was the popcorn!
The meeting opened with a "gag order" in anything the public had to say of importance! The board members mesmerized themselves with a spectacular display of smoke and mirrors !

I have never witnessed such an attempt to put lipstick on a pig in my life!!
And true to their nature, they missed their opportunity to bow out with any measure of decorum and let the newly elected board appoint their choice for superintendent to work with!!
Well hang on folks cause the boards "rug" is so lumpy with what they have swept under it that no amount of self adulation could make their tenure look good!
Strap your seatbelt on folks as this "rug" starts to get pulled back and truth exposed, it's going to be a wild ride.
The most grevious thing that happened is the board stripping away the right from the newly elected board to have their own choice of a superintendent to work with.
The board offered a one year contract to current "interim superintendent ".
This is after a direct request was made to the board to send out a search for new superintendent giving time to review options.
What this contract means is the old board has attempted to cripple the new board by forcing them to work with a superintendent that will more than likely impose and block the wishes of the public for a new fresh approach that respects parents and public input.
It's integrity check time for the new superintendent if she accepts the contract. - Fed up in Alamogordo"
Another social media post by a Mike Jones on Facebook stated, "Yes they did. And at last night's meeting made her Superintendent. With a contract.  Just as the "conspiracy" folks said they would. Not saying good/bad. But done horribly wrong."
Mrs. Pamela Renteria's career has been all about education. She secured her post-secondary education, attending New Mexico State University in Las Cruces earning a Bachelor of Science Degree in Secondary Education Language Arts in 1997.
Her first teaching assignment was at Alamogordo High School. She taught all grade levels at the high school, as well as AP Literature, and was the department chairperson. She had the pleasure of being the theatre director for five years, assistant swim coach, and NAACP teacher of the year in 1998. Pam's twenty-year teaching career has been one of the most rewarding experiences of her life.
Hoping to bring all of that experience to bear in a position with broader responsibility, she earned her Master of Education with a focus on Educational Administration from Eastern New Mexico University in 2017.
Mrs. Rentería was awarded an assistant principal position at Alamogordo High School that same year. She is a graduating member of Principals Pursuing Excellence Cohort 7/RISE Cohort 1. She served in the capacity of assistant principal for four years, learning all of the administrative aspects necessary for success as a principal.
In June of 2021, Pam was awarded the principalship at Mountain View Middle School in Alamogordo, where she was proud to serve until she had the honor of becoming the Deputy Superintendent of Teaching and Learning for Alamogordo Public Schools in January 2022.
On February 13, 2023, Pam was named Acting Superintendent of Alamogordo Public Schools and Interim Superintendent on October 18, 2023.  She is a graduate of the Aspiring Superintendents' Academy, Cohort 14. She was awarded her new contract as Superintendent for one year effective November 16, 2023 to December 2024. . 
Less than 4% of eligible voters voted in the school board election for the winners. 96% of the tax paying voters in Otero County did not participate nor vote for the winning school board members. 
Pamela Rentería as the contracted School Board Superintendent will have her work cut out for her in 2024. She assumes the job with a new board hostile to her appointment, a system that has been steeped in controversy and lawsuits, and a public that is not engaged in the process of public education.
Working in her favor is her experience, her knowledge of the community, her efforts at transforming the system, and efforts to improve transparency.
Mrs Renteria has a difficult journey ahead of her we wish her luck and success. Her success means success for our 6000 plus students and over 800 school system staff members and educators.
Best of luck Pam Renteria. 
More News from Alamogordo