FDA and CDC investigate cases of Salmonella, outbreak warning
Image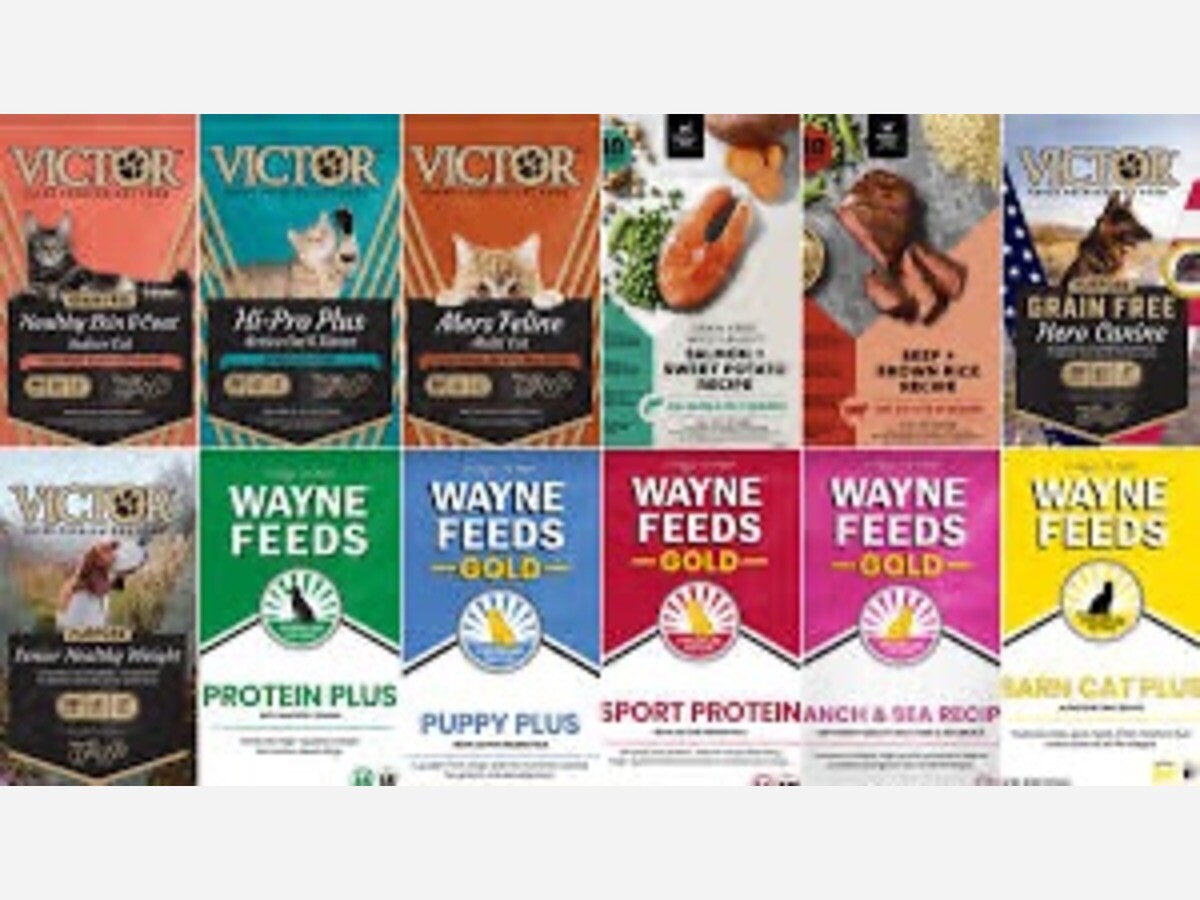 FDA and CDC Investigate Cases of Salmonella Linked to Pet Food Made by Mid America Pet Food; Multiple Brands
Fast Facts
- The U.S. Food and Drug Administration, in collaboration with the U.S. Centers for Disease Control (CDC) and state partners, is investigating seven human cases of Salmonella Kiambu infection potentially associated with pet food made by Mid America Pet Food.
- Mid America Pet Food has voluntarily recalled all the pet food brands it manufactured with a best by date before 10/31/2024, which include Victor, Eagle Mountain, Wayne Feeds and two varieties of Member's Mark pet foods.
- These products include both dog and cat foods and were sold nationwide in retail stores and online. See the full list of products below.
This recall expands previous recalls by the firm on September 3, 2023 and October 30, 2023.
CDC reports that, as of November 1, 2023, seven people infected with the strain of Salmonella have been reported from seven states (see map). Six of seven cases reported were in children one year of age or younger. Five of these cases reported exposure to dogs and three reported feeding Victor pet food to their pets. Illnesses started on dates ranging from January 14, 2023, to August 19, 2023 (see timeline). One person was hospitalized, and no deaths have been reported.
A retail sample of Victor brand Hi-Pro Plus dry dog food collected by the South Carolina State Department of Agriculture and analyzed by the South Carolina Department of Health and Environmental Control matches the strain of Salmonella found in the seven ill people.
If consumers have any pet food on the list below, they are advised to throw it away in a secure container. Do not feed it to your pets or other animals. Do not donate the food.
Clean and disinfect all pet supplies and surfaces that the food or pet had contact with.
Salmonella can make both people and pets sick. People with symptoms of Salmonella infection should consult their health care providers. Consult a veterinarian if your pet has symptoms of Salmonella infection. See additional symptom information below.
The investigation is ongoing, and the FDA will update this advisory as appropriate.
What do I need to do?
If you have any of the recalled brands of food made by Mid America Pet Food (Victor, Eagle Mountain, Wayne Feeds, and certain Member's Mark varieties) with a best by date before 10/31/2024, stop feeding it to your pets and throw it away in a secure container where other animals, including wildlife, cannot access it. Do not donate the food.
The best by date is located on the middle top of the back of the bag. If you no longer have the bag or can't read the number, throw the food away.
Consumers who have had this product in their homes should clean and disinfect all pet supplies, including all storage containers, bowls, utensils, food prep surfaces, pet bedding, litter boxes, toys, floors, and any other surfaces that the food or pet may have had contact with. Clean up the pet's feces in places where people or other animals may become exposed. Consumers should thoroughly wash their hands after handling the product or cleaning up potentially contaminated items and surfaces.
Retailers should secure the product and contact their distributor or Mid America Pet Food Consumer Affairs at 1-888-428-7544 on any day of the week from 8 AM to 11 PM Central Time for additional information.
What is Salmonella and what are the symptoms of Salmonella infection?
Salmonella is a bacterium that can cause illness and death in humans and animals, especially those who are very young, very old, or have weak immune systems. According to the Centers for Disease Control and Prevention (CDC), people infected with Salmonella can develop diarrhea, fever, and abdominal cramps. Most people recover without treatment, but in some people, the diarrhea may be so severe that they need to be hospitalized. In these patients, the Salmonella infection may spread from the intestines to the blood stream and then to other body sites unless the person is treated promptly with antibiotics. Consult your health care provider if you have symptoms of Salmonella infection.
Pets do not always display symptoms when infected with Salmonella, but signs can include vomiting, diarrhea (which may be bloody), fever, loss of appetite and/or decreased activity level. If your pet has these symptoms, consult a veterinarian promptly. You should also be aware that infected pets can shed the bacteria in their feces without showing signs of being sick.
Why is the FDA concerned about Salmonella in pet food?
Pet foods contaminated with Salmonella are of particular public health importance because they can affect both human and animal health. Pets can get sick from Salmonella and may also be carriers of the bacteria and pass it on to their human companions without appearing to be ill. In addition to the human illnesses associated with Victor Pet Food, the FDA is aware of other cases in which humans and/or animals have gotten sick from exposure to Salmonella-contaminated pet foods (Salmonella-human casesExternal Link Disclaimer, Salmonella-kitten, Salmonella-kitten, dogExternal Link Disclaimer).
Once Salmonella gets established in the pet's gastrointestinal tract, the animal can shed the bacteria when it has a bowel movement, and the contamination can continue to spread. Because animals can shed the bacteria when they have bowel movements, it's particularly important to clean up the animal's feces in yards or parks where people or other animals may become exposed, in addition to cleaning items in the home.
The Federal Food, Drug, and Cosmetic Act requires that all animal foods, like human foods, be safe to eat, produced under sanitary conditions, contain no harmful substances, and be truthfully labeled. Refrigeration or freezing does not kill Salmonella.
How can I report a pet illness?
People who think their pets have become ill after consuming contaminated pet food should first contact their veterinarians. Veterinarians who wish to have pets tested for Salmonella may do so through the Veterinary Laboratory Investigation and Response Network (Vet-LIRN Network) if the pet is from a household with a person infected with Salmonella.
The FDA encourages consumers to report complaints about pet food products electronically through the Safety Reporting Portal or by calling their state's FDA Consumer Complaint Coordinators.
How can I report a human illness?
CDC recommends that you contact a healthcare provider if you or your child have severe Salmonella symptoms. Diagnosis of Salmonella infection requires certain tests.
For more information https://www.cidrap.umn.edu/foodborne-disease/cdc-warns-about-salmonella…
More News from Alamogordo