Camerata del Sol Comes with Mission of Music to Alamogordo Feb 4th
Image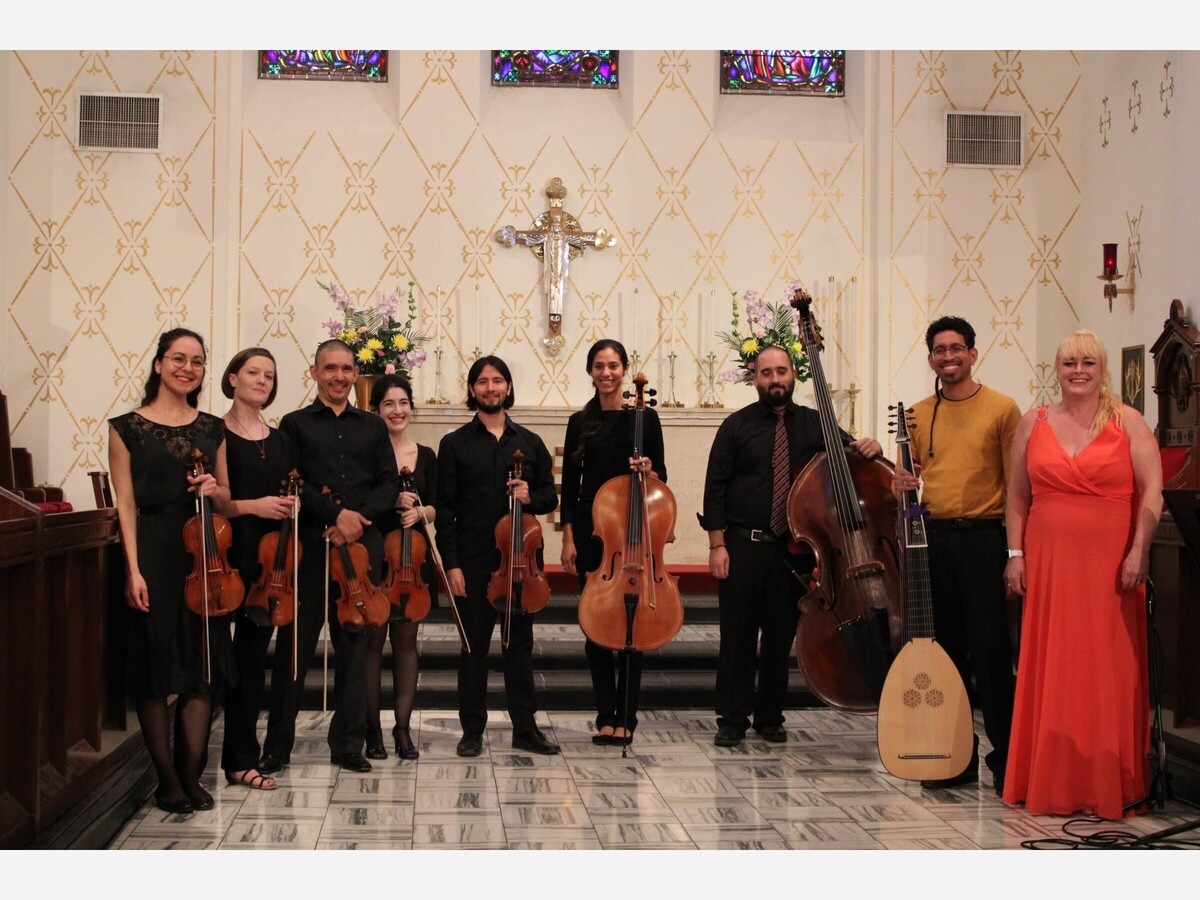 Otero Arts will present the classical string and vocal chamber ensemble Camerata del Sol, from Las Cruces, on February 4 at the beautiful and intimate Otero Artspace, 12th and Indiana, Alamogordo, at 7:00 PM.
Tickets are $25 plus a small fee via Eventbrite at www.oteroarts.org and seating is VERY limited. 
Alamogordo is proud to host Camerata del Sol which is an innovative group of top-notch musicians from Las Cruces, El Paso and Ciudad Juárez that seeks to bring unique chamber music experiences to the region.
Founded by NMSU professor and Latin Grammy award winning violinist Daniel Vega-Albela, Camerata was conceived to explore the string ensemble repertoire that full symphonies seldom perform due to the large nature of those orchestras.
Camerata Del Sol is a 15-piece, conductorless ensemble that requires each of its members to be responsible for bringing every score they prepare to life as well as to become an integral part of the creative process.
Their mission is to fill an important gap in the musical scene of the tristate borderlands area by performing rarely-heard chamber music works.
Their flexible ensemble ranges in size from small chamber groups like duos, trios, quartets, to large chamber ensembles such as the string orchestra and sinfonietta.
In addition to their role as a professional ensemble, the Camerata also serves as a training ensemble for exceptional students at New Mexico State University and the University of Texas at El Paso. As firm believers in arts advocacy, they play outreach concerts and perform side-by-side concerts with the public school orchestra programs in El Paso and Las Cruces áreas. 
In Fall of 2021, they started a free after school music program at University Hills Elementary, a Title I school in Las Cruces. In addition, they bring top-notch soloists from all over the world, of different educational backgrounds, to teach masterclasses and engage with the community.
With the understanding that music and art have the power to transcend figurative and literal borders, they strive ensure that their concerts and masterclasses are available and accessible to community members of diverse backgrounds and ages thus coming to Otero Arts in Alamogordo. Come join the music in Alamogordo at Otero Arts. 
More News from Alamogordo