Saturday Alamogordo Regional High School Sports Update
Alamogordo High School Athlete Jacqueline Vera from Lady Tiger Basketball was named this weeks Tiger Athlete of the Week is sponsored by The Winners' Circle and presented by 101.9 FM 1220 AM Alamogordo Sports Radio. Congratulations to this weeks winner.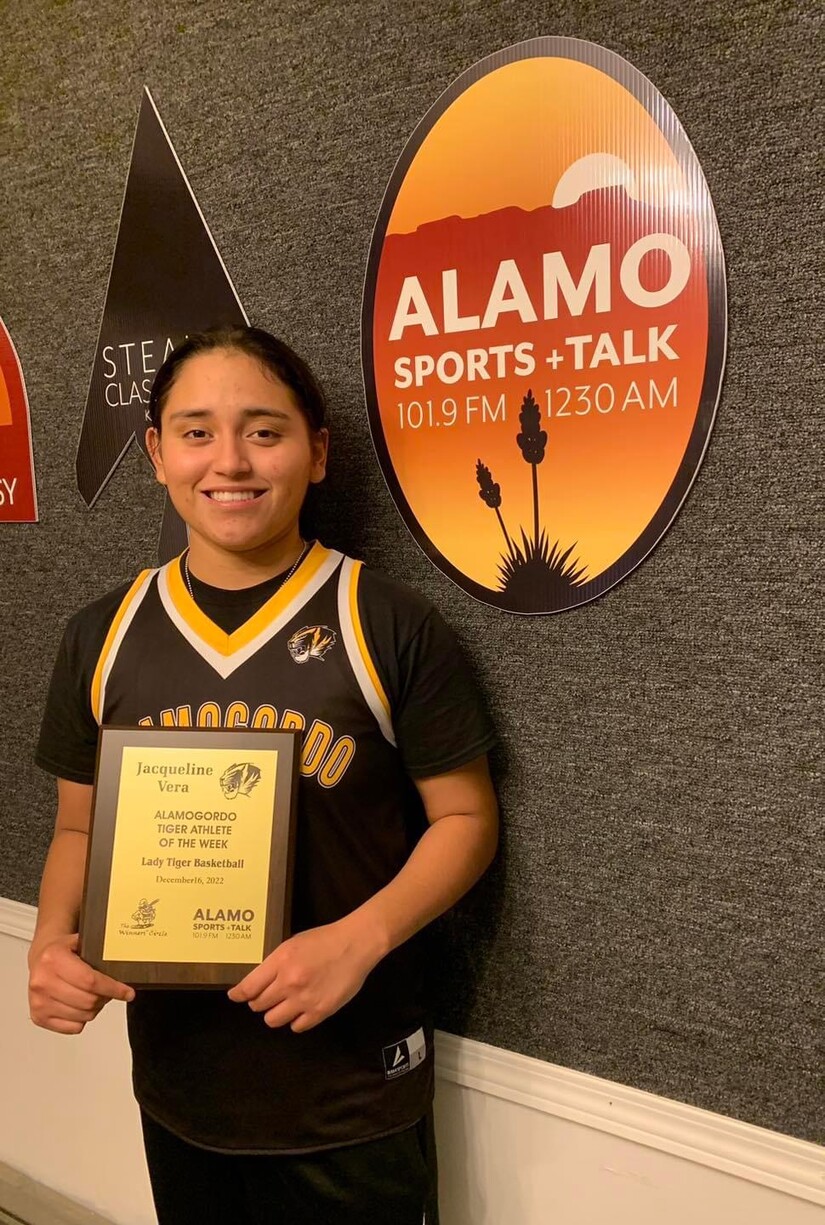 Basketball Roundup for the Alamogordo area…
Alamogordo Girls Basketball hosted Silver at 6 PM Friday at Alamogordo 
Broadcasts are on 1230 AM, 101.9 FM, alamosportsandtalk.com, or archived games can be heard at https://youtu.be/P1hi4xgbSVM or the Exciter Media App. 
The results and highlights from Fridays game at the end of the first quarter Silver and Alamogordo was tied at 14 to 14, Alamogordo led Silver 33-23 at halftime, Alamogordo led Silver 46-27 after 3Q,, and in the final Alamogordo Girls defeated Silver 55-34. The Lady Tigers record improves to 4-5 and they next play at Tularosa on Thursday. Teeya Gordon led the Lady Tigers with 22 points, Abby Vazquez had 13 and Jacqueline Vera with 7.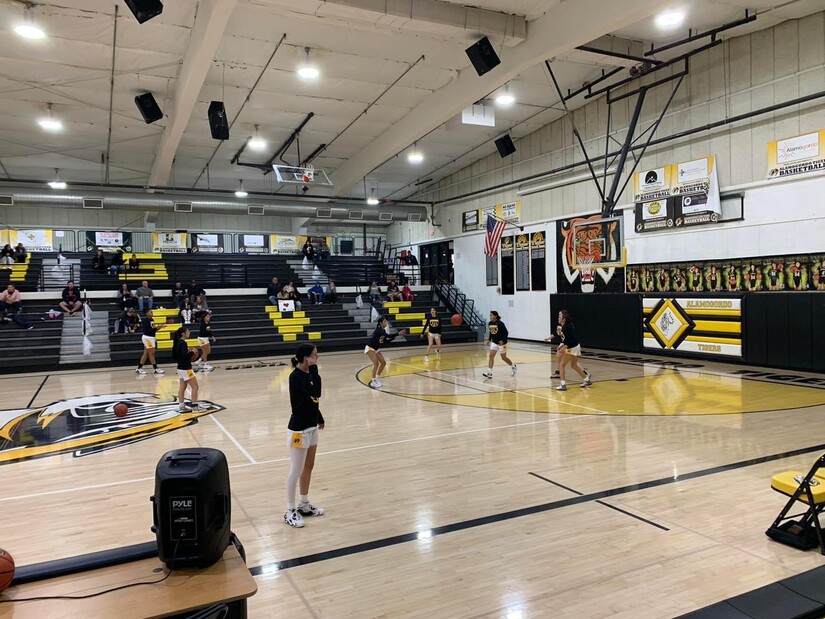 In other regional Girls Basketball action:
Roy/Mosquero defeated Mescalero Apache 81-35. The Lady Chiefs record dropes to 3-4 and they next play Maxwell on Saturday.
Lordsburg defeated Cloudcroft 71-44 at the Mountain Top Tournament.  Kyla Aguilar led the Lady Bears with 19 points, Kylie Adams had 10 and Maitlyn Barnett with 8.
The Lady Bears drop to 2-6 and will play Animas on Saturday.
Texico defeated Tularosa 53-47 at the Texico Tournament.  The Lady Cats drop to 4-3 and will play Tohatchi today, Saturday at 2:15 PM.
Regional Boys Basketball Highlights included:
Clayton defeated Mescalero Apache 65-37.
The Chiefs drop to 2-5 and next play Cimarron on Saturday.
 Cliff defeated Cloudcroft 61-20 at the Mountain Top Tournament. Tyson Thompkins led the Bears with 10 points.
The Bears drop to 3-4 and next play Hatch Valley on Saturday at 1:30 PM.
Tularosa defeated Laguna Acoma 73-43. Dillon Salazar led the Wildcats with 18 points, Fabian Pacheco and Seth Kazhe each had 10. The Wildcats improve their record to 4-3, next play at Ruidoso on Monday, and that's today's Alamogordo area sports wrap! 
More News from Alamogordo