AlamogordoTownNews.com Tiger Sports Update - Results
Image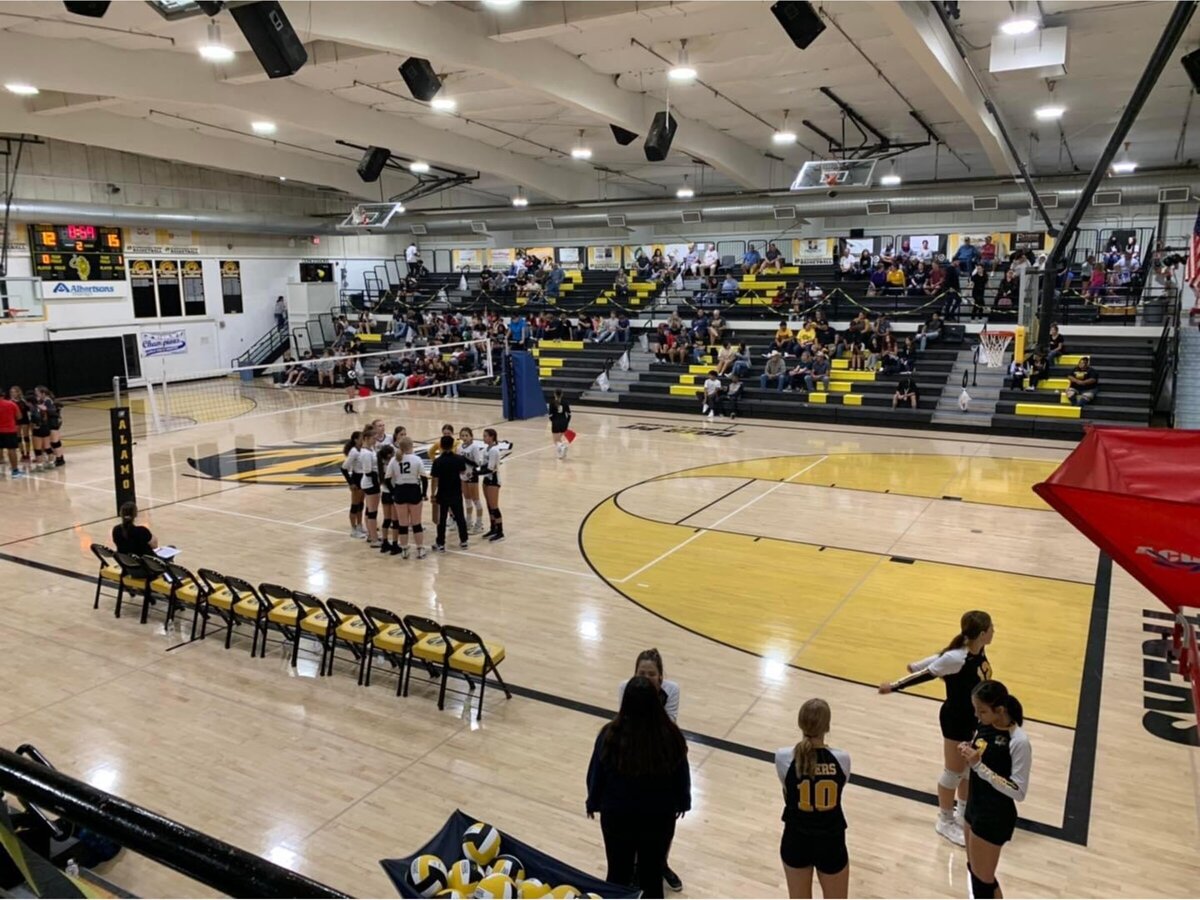 Congrats to Alamogordo Track & Field Head Coach Jason Atkinson on being named the 2022 USTFCCCA Girls Track and Field Coach of the Year for New Mexico!
Some clarification from Alamogordo Athletics in regards to ticketing for home sports events:
You can purchase activity tickets at the athletics office, same as always. Cash or check to purchase.
You can purchase single game tickets AT the game, cash only. We do not have access to debit card readers.
If you Don't have cash and need to get into a game, you can purchase a digital ticket with your debit card on GOFAN.co
Reserve Football seats are digital GoFan.co ONLY.
There is NO EXTRA cost added to prices for fans that use digital ticketing.
If you have any questions - you can call the Alamogordo Public Schools Athletics Offices at 575-812-5564 or 575-812-5567
Volleyball results Valencia defeated Alamogordo in 5 sets (25-22, 18-25, 25-23, 16-25, 15-13).
Lady Tigers are 0-1, will host Artesia on Thursday.
Calla Johnson had 12 kills, Eva Westover with 8 kills, Olivia Stafford had 17 assists and 8 service aces, Victoria Lule with 10 assists and Isabelle Schlensig had 15 digs
Tiger Boys Soccer Deming defeated Alamogordo 2-0.The Tigers drop to 0-1-1, will host Silver next Tuesday.
Tiger Girls Soccer  Alamogordo defeated Deming 8-0.
Sierra Symons and Italia Lugo each have 3 goals, Olivia Morris and Mya Fox also score.
Kay Beach with 3 assists, Symons had 2, Mila Stevens also with an assist.
The Lady Tigers record is 2-2, hosts Portales next Thursday.
Girls Soccer  Clovis defeated Alamogordo 4–1 at the Alien City Tournament in Roswell.
Toni Wilder with the goal, assisted by Kay Beach.
Football Alamogordo defeated Valencia 41-0
Alamogordo Football récord is 1-0 they will host Los Lunas next Friday night
Alamogordo defense forces 8 turnovers
Jeremiah D'Arezzo - 3 interceptions
Anthony Audette 90 yd INT return TD
D'Andre Martin 11 yd INT return TD
Ryan Stovall and Dylan Hergenrader each with an interception
Mason Pitman - fumble recovery
Elijah Montoya, Stovall, Damon Mayberry, Audette all with TD runs
Brayden Money 6-7 XP, 35 yd punt average
More News from Alamogordo