Throwback Thursday Advertising from 928 Néw York Avenue, Alamogordo thru the years
Image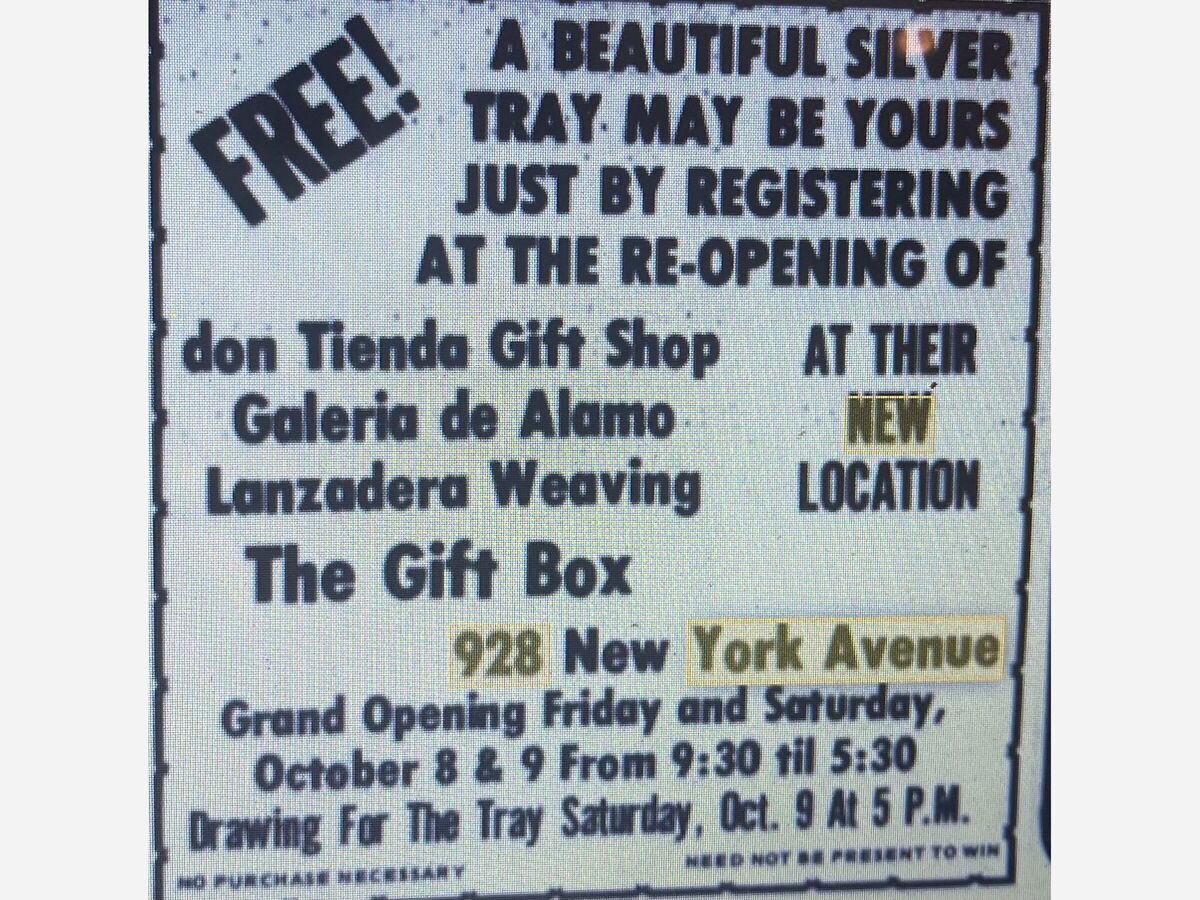 A look back at the various advertising pieces that were published in the local paper on the various businesses that occupied the historic 928 Néw York Avenue building in Alamogordo home to present day Roadrunner Emporium Fine Art Gallery Antiques and More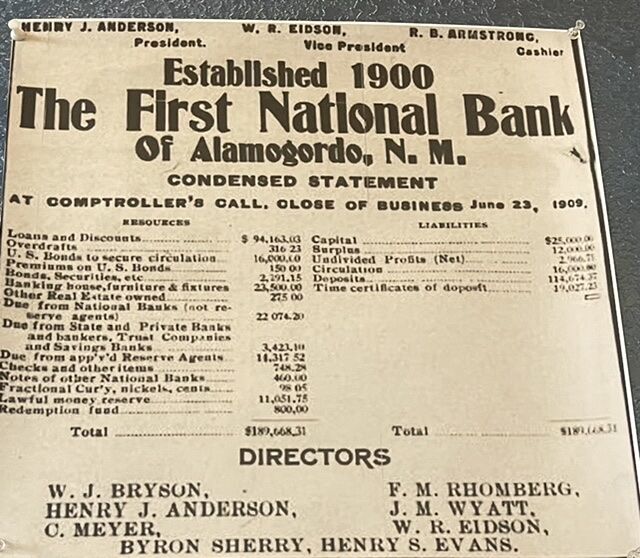 In 1900 928 Néw York Avenue, Alamogordo, Néw Mexico was christened as the First National Bank of Alamogordo  
In 1913, the Lodge rented the top floor of the 1st National Bank building at 10th Street and New York Avenue or 928 Néw York Avenue for $30.00 per month. The Lodge later purchased the property after the bank folded during the depression. Access to the Lodge was on 10th street and there was no elevator. The building did not provide adequate meeting and dining space. It should be noted that the current 1stNational Bank in Alamogordo is not the same bank. The top floor, which housed the Lodge room, became unstable and was removed after the building was sold.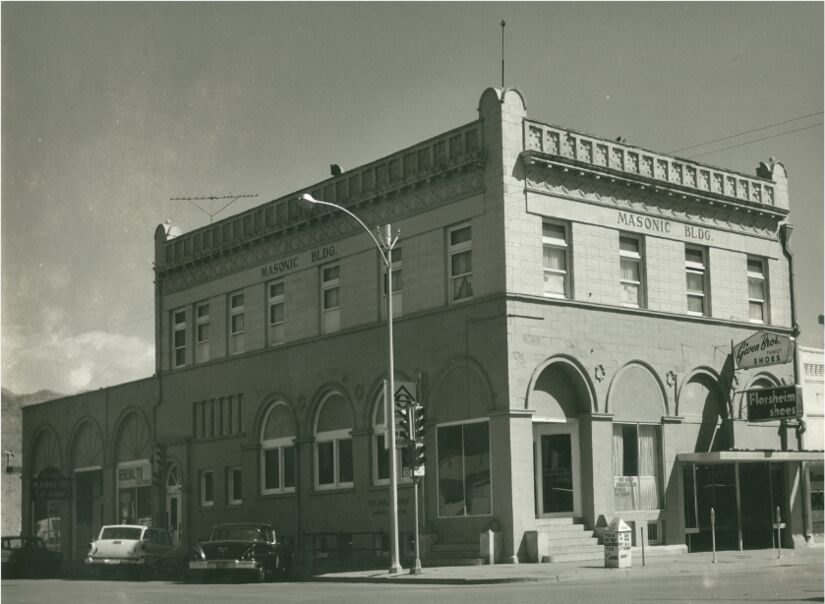 During the 1940s the Ink Well was located at 928 Néw York Avenue and sold typewriters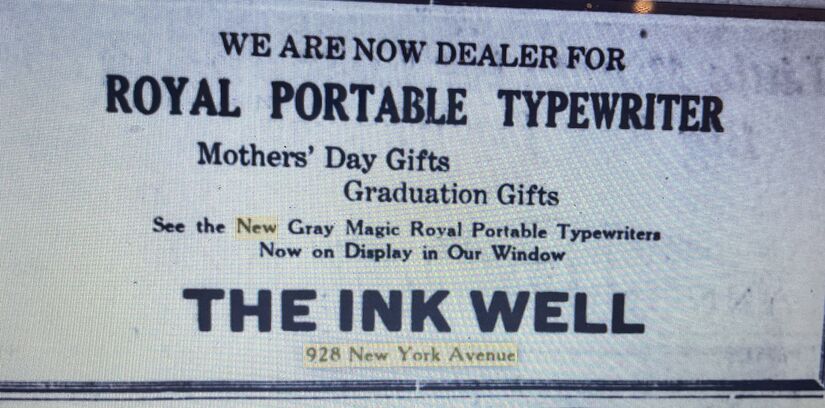 During the 1950s the building was modified and became Givins Shoe Store…

Givins shoes marketed from the late 50s through the late 60s operating from 928 Néw York Avenue 
Eventually Givins Bothers Shoes evolved into the Shoe Mart at 928 Néw York Avenue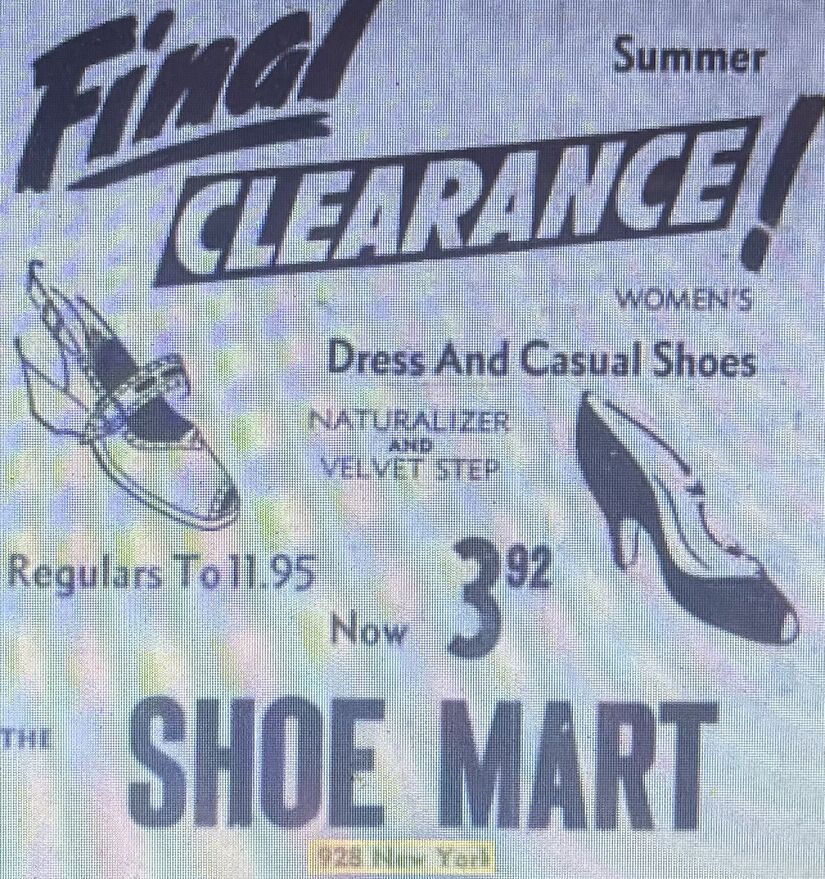 And then in the early 70s it became The Shoe Box…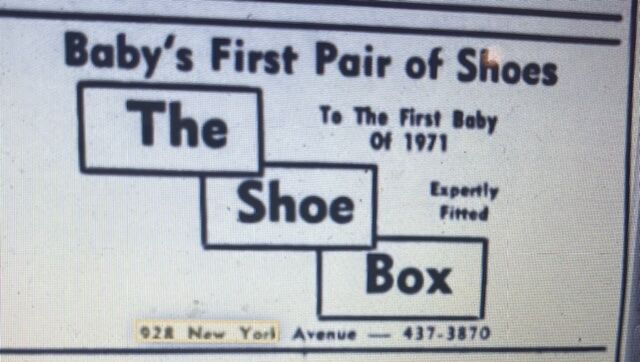 and also a chocolate store incorporated into the shoe business…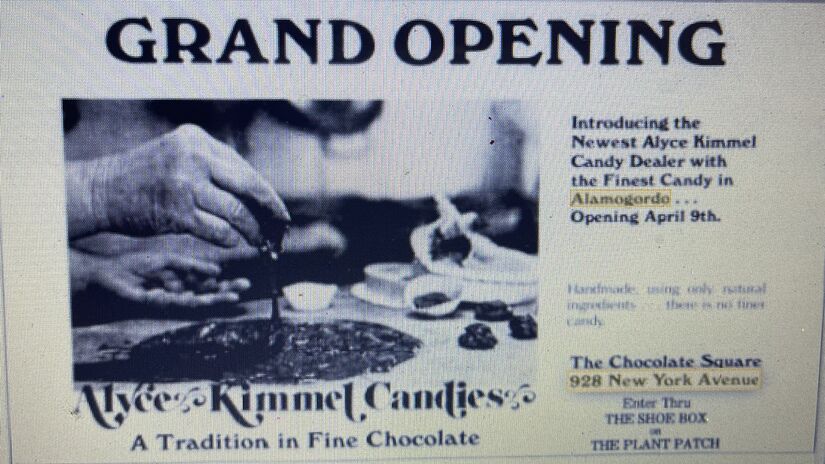 eventually more or a galleries concept to include a men's store, a women's store called the squash blossom and…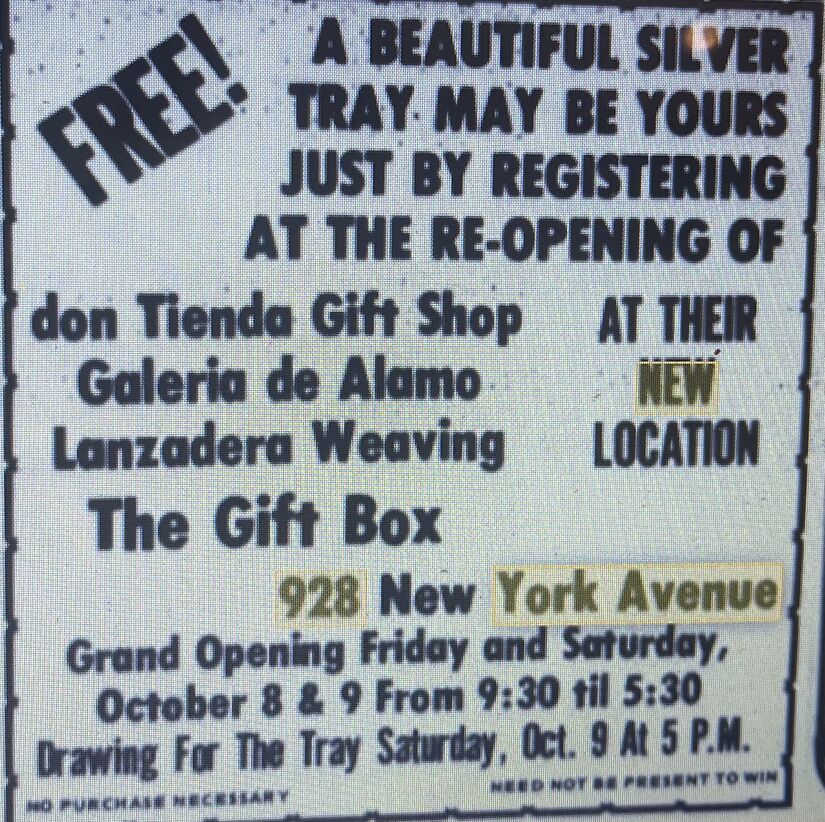 Some them remember 928 Néw York Avenue as an eventual gym and then the Cat focused thrift store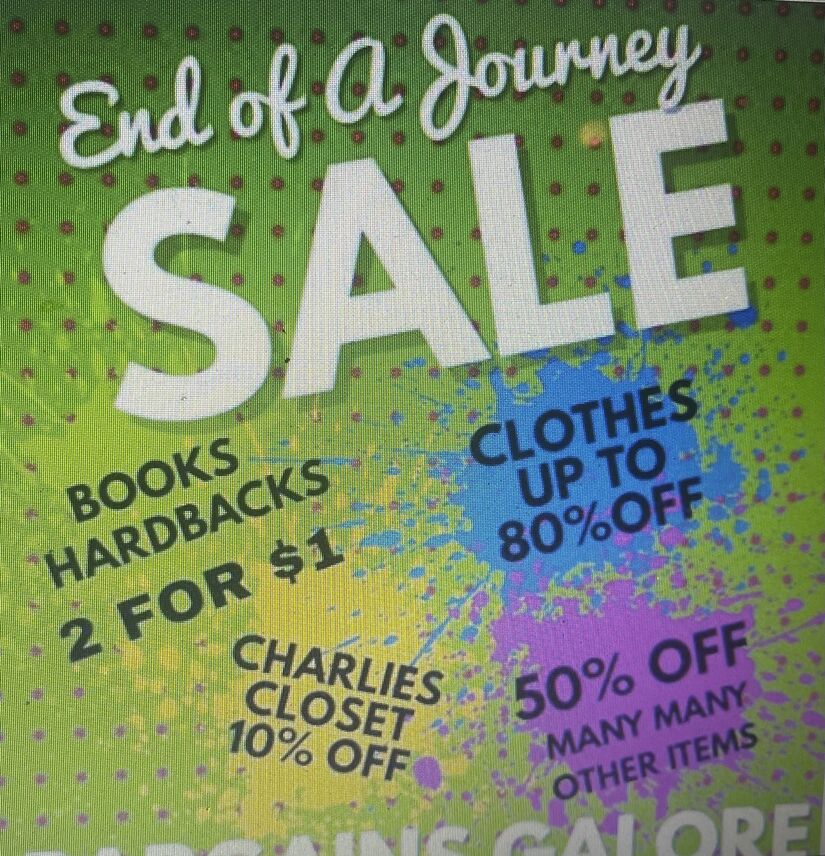 And in the new decade of the 20s of the new century 120 years since the buildings foundation was laid it is now a showplace with respect of its history marketing fine arts, Antiques and More as the Roadrunner Emporium Fine Arts Gallery, Antiques and More still standing strong at 928 Néw York Avenue, Alamogordo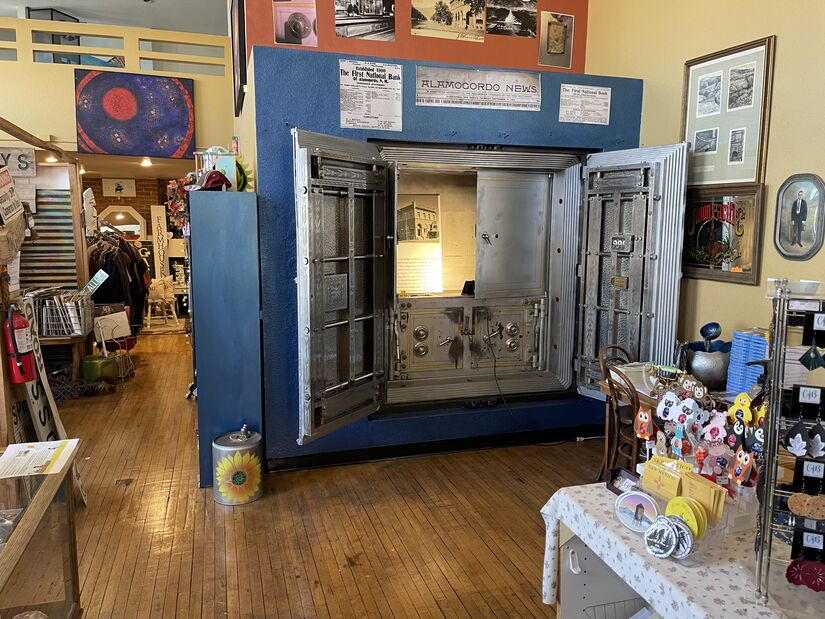 with a respect to the past and a path forward as an incubator to arts and culture 928 Néw York Avenue stands proud.