Thrifters & Collectors: 8 BEST BOOKS ON ANTIQUES AND COLLECTIBLES WORTH READING
Image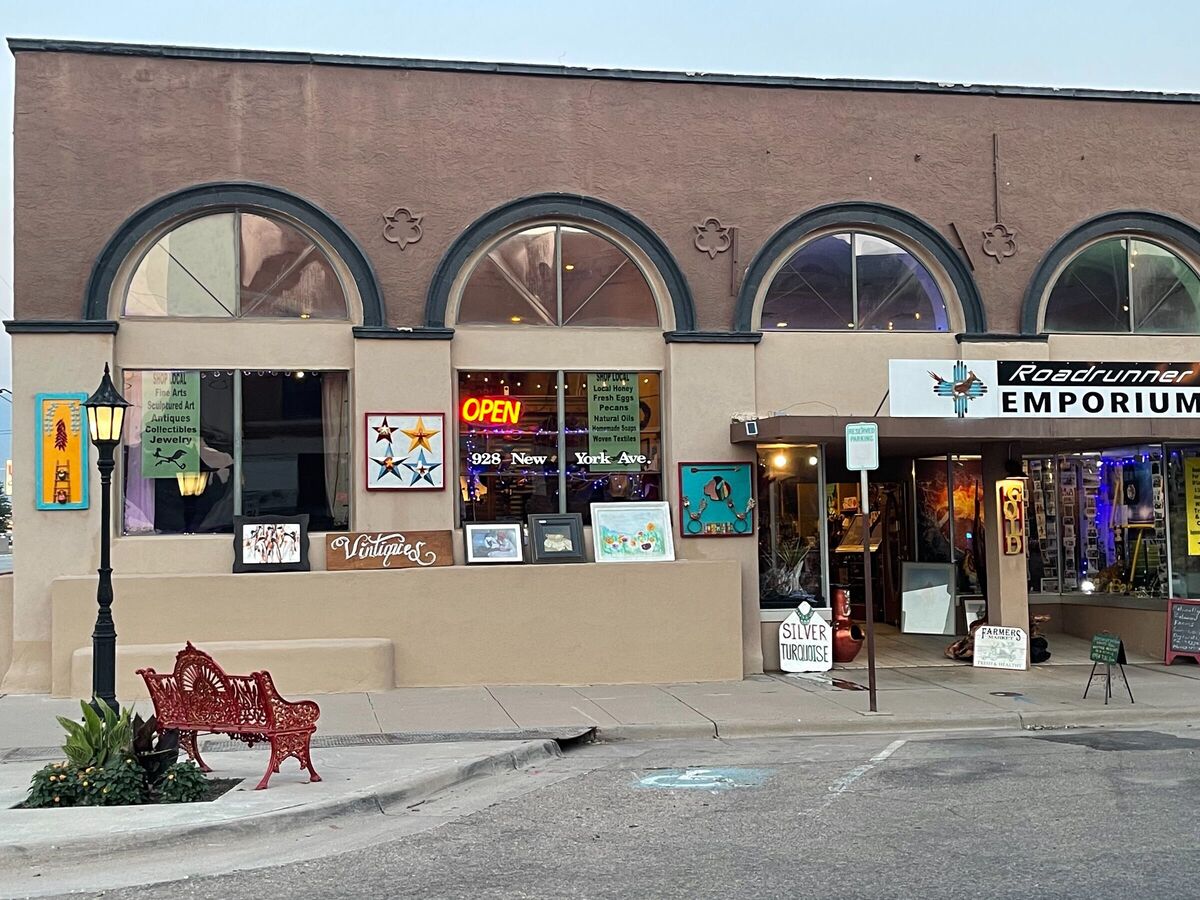 Our series for collectibles folks & thrifters in Alamogordo continues…
Collecting antiques and collectibles is a healthy pastime that allows you to connect with history and get to know past cultures. It is also a highly profitable hobby, especially if you hit the motherlode! That said, there are plenty of counterfeits in the field, and if you are not careful, you might fall into the traps of scammers and buy these counterfeits. Fortunately, there are great books about antiques out there that will help you detect counterfeits and help you identify valuable finds. Here are 8 books on antiques and collectibles that you should not miss out on.
WARMAN'S ANTIQUES & COLLECTIBLES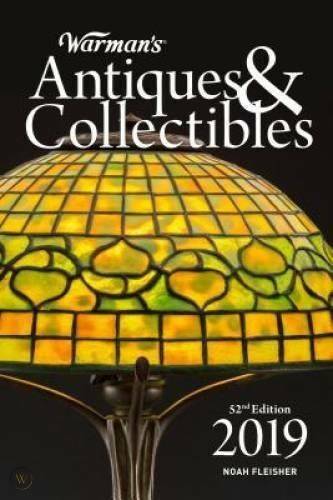 Long considered the definitive authority on antiques and collectibles, Warman's Antiques & Collectiblesreleased their 50th-anniversary edition in 2017, and even until now, it is still a highly-prized imprint. Featuring beautiful illustrations and succinct descriptions, as well as prices based on multiple auction houses, this book will give you a comprehensive look at the world of antiques. It was also written by Noah Fleisher, a respected authority on antiques and also the public relations director of Heritage Auctions.
ANTIQUE TRADER ANTIQUES & COLLECTIBLES PRICE GUIDE
Updated yearly, this book is a great source of price references and guides for newbies to the world of antiques and collectibles. Edited by Eric Bradley, a long-time antique collector with a lot of passion and dedication for the field, this book offers the most basic information, including the pricing, for a wide range of categories. Thus, if you are looking for a good all-rounder, this book is a good choice.
KOVELS' ANTIQUES AND COLLECTIBLES PRICE LIST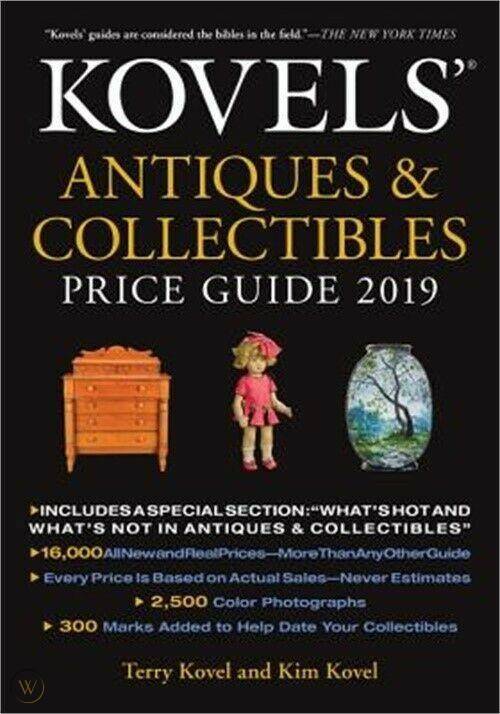 Presented in a list-based format, this book is a good choice for most collectors and dealers. It features both colored pictures and descriptions of each antique item, allowing you to identify them and appraise them easily. Its drawback is that it does not come with a huge number of listings, so you should be acquainted with the categories beforehand to fully optimize the list.
MILLER'S ANTIQUES ENCYCLOPEDIA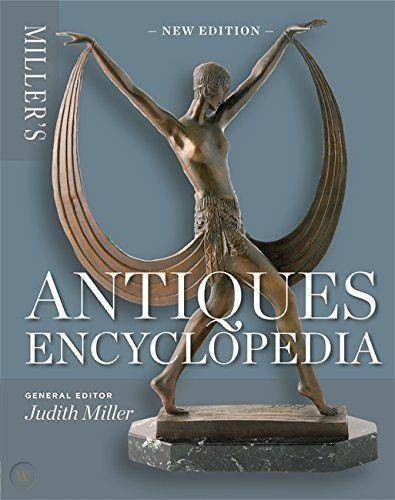 Considered the bible of antiques and collectibles, this book is a must-have for many long-time antiques traders and enthusiasts. As an encyclopedia, it provides an in-depth look into each antique and collectible, detailing its materials, marks, techniques, as well as identification and dating clues. Written by Judith Miller, a world-renowned expert, the book depicts antiques and collectibles within the breadth of human history, from antiquity to the 20th century. The antiques featured in the book include ancient Chinese ceramics as well as modern Barbie dolls. With its vast amount of knowledge, the book will be a great choice for those looking to dig deeper into the field.
THE BUSINESS OF ANTIQUES: HOW TO SUCCEED IN THE ANTIQUES WORLD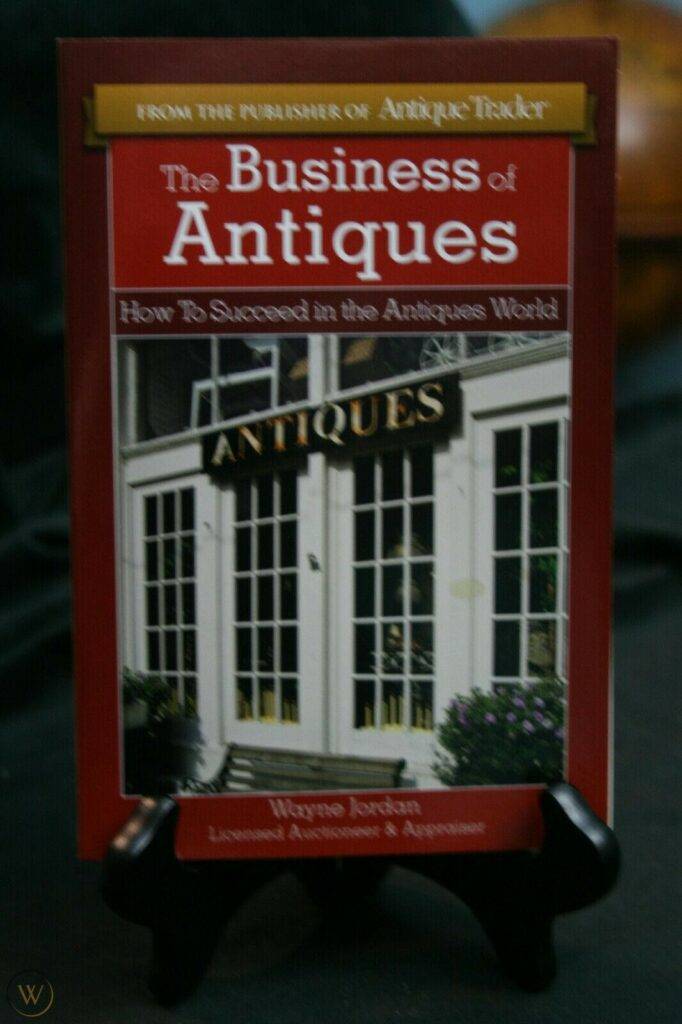 Written with traders in mind, this is the secret key to success for every antique trader. Penned by the antique expert Wayne Jordan, it details the world of antique trading as well as the tricks of the trade, offering you a good insider look into the field. It includes sections about marketing, getting new customers, and creating a business strategy, which will help you start your own business with ease.
ANTIQUES INVESTIGATOR: TIPS AND TRICKS TO HELP YOU FIND THE REAL DEAL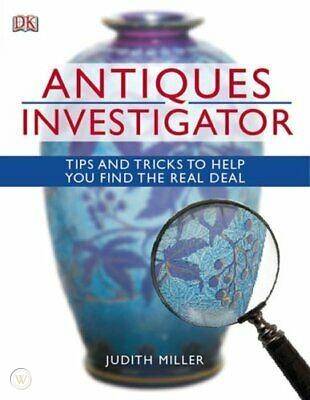 It is not uncommon to encounter counterfeits when you search high and low for antiques and collectibles. If you are not an expert, it is quite easy to fall for their tricks and pay an exorbitant price tag for worthless counterfeits. This book is the guidepost that helps you to find the real deal with ease. It includes some analyses of artists' styles and their differences, helping you detect anomalies in artwork more easily.
AMERICAN PICKERS GUIDE TO PICKING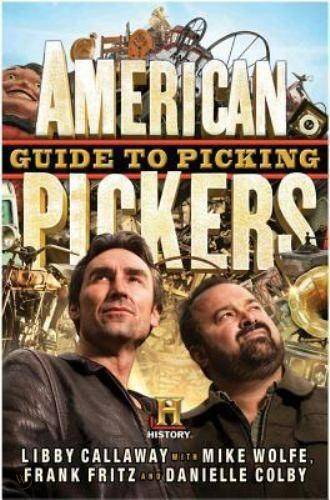 For our American friends, this book is definitely worth checking out. Authored by the treasure hunter duo Mike Wolfe and Frank Fritz, the book takes you on a road trip around the US to help you pick up hidden gems as well as rusty treasures. If you want to pick up treasures where people see only trash, this book is an especially helpful companion.
HOW TO START A HOME-BASED ANTIQUES BUSINESS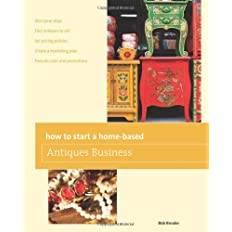 Packed with helpful information for self-made antique traders, this book is a great resource to help you start an antiques business right in your front yard. Written by Bob Brooke, an author who has traveled to over 70 countries, the book includes tips regarding how to locate antiques and how to price them accurately. There will be worksheets and checklists that will help you keep track of your progress while running your home-based antique business.
Collecting antiques is a fun and profitable business, but you should always educate yourself to prevent scams as well as to locate more great sources of antiques. After all, knowledge is power.
Sourced: Donald Fomby is a passionate writer with an even bigger passion for antiques. He is a regular contributor at SupremeDissertations. He can also be found at TrustMyPaper at times, writing academic papers.