AlamogordoTownNews.com Hispanic Heritage Month Brings Volunteers to Dudley Historic Preservation
Image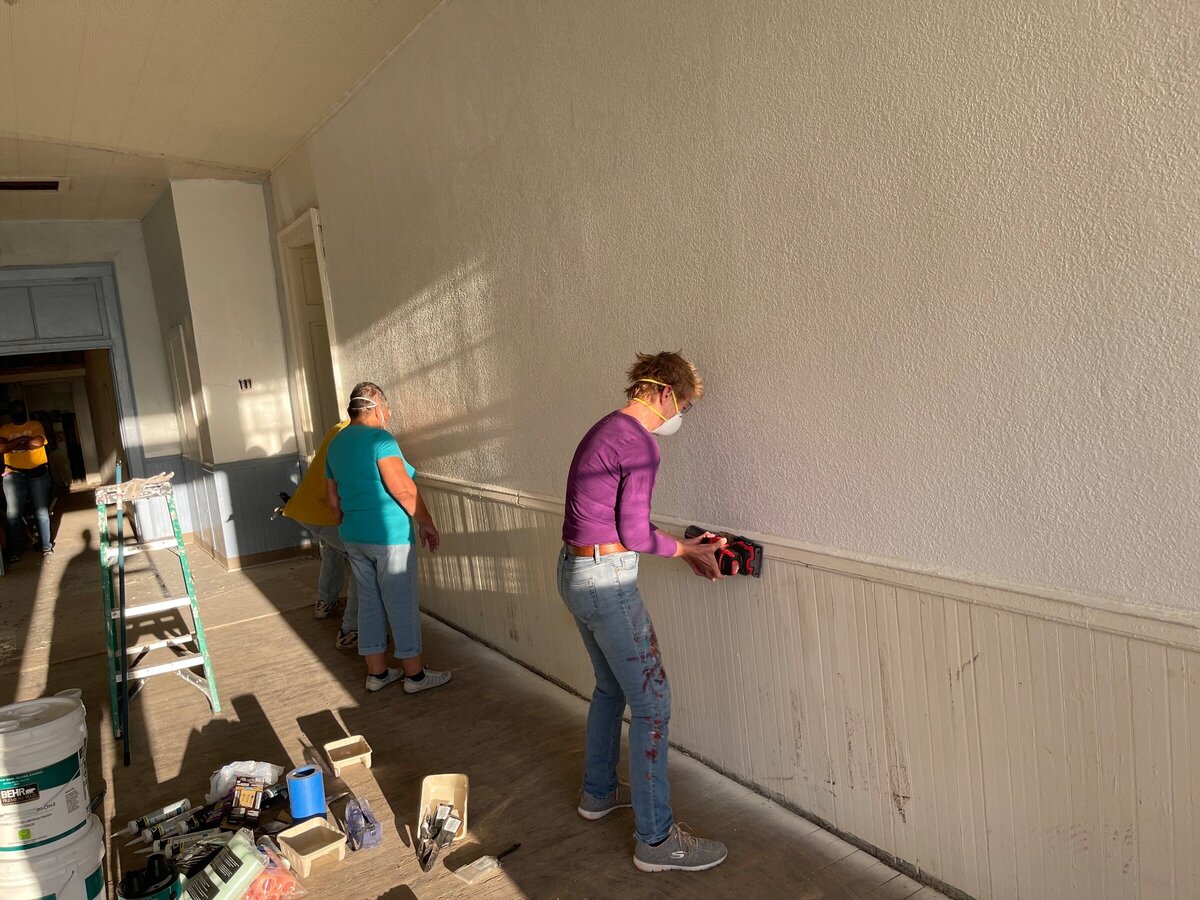 National Hispanic Heritage Month (Spanish: Mes nacional de la herencia hispana) is annually celebrated from September 15 to October 15 in the United States for recognizing the contributions and influence of Hispanic Americans to the history, culture, and achievements for the United States, New Mexico and to Alamogordo.
There is no better way to celebrate and collaborate as a community across ideological divides then to volunteer in community service. A great opportunity on Saturday mornings to collaborate and celebrate is in partnership with the Tularosa Basin Historic Society on the Dudley School Restoration Project.
The local Hispanic Community of Alamogordo historically was housed in Chihuahua a primarily Mexican/Latin American enclave.  The Dudley School restoration is the first major historical preservation project to occur in the predominantly Hispanic portion of Alamogordo
The Dudley School was built in 1914 and had four classrooms. Dudley School was set up as part of a segregation plan at the time and specialized in children that did not speak English being educated in a separate school facility. Hispanics could not go north of 10th Street or into the plaza at the time. The city of Alamogordo, New Mexico with its proximity to Texas was a racially divided city.
Alamogordo High School began an organized sports program in 1912 for Caucasian boys offering PE, Track & Field and Basketball and Football. The African American School was called the Delaware School and the school that spoke Spanish only was the Dudley School. Athletes from those schools were segregated from the white schools of the time.
The preservation of the Dudley school will bring pride back to the community as it is being restored to its historic look. Inside will be story boards of both Hispanic and African American children that attended. Stories will include family recollections, teachers perspectives and historical artifacts of the past. In addition the building will serve as a community center available to lease to the public and a playground. This restoration project is a volunteer community effort and will bring pride to the Hispanic Community due to its telling of history and as the first historic building to be preserved and recognized for its historical significance to the fabric of Alamogordo's Hispanic and African American community. 
Saturday mornings from 7 am to 10 pm volunteers are on site assisting with the restoration. Come join the fun! This Saturday was a smaller group of committed community members from Fred and Rita Sepulveda, to Emmanuel and Lydia Renteria to educators, students and business leaders all working in collaboration to preserve Hispanic and Alamogordo heritage. 
To learn more drop by the Tularosa Basin Museum and speak to Joe or Deb on how to volunteer, donate or assist!