Local Citizen Celebrates Flag Day and Patriotism in the Memory of her Father at Roadrunner Emporium
Image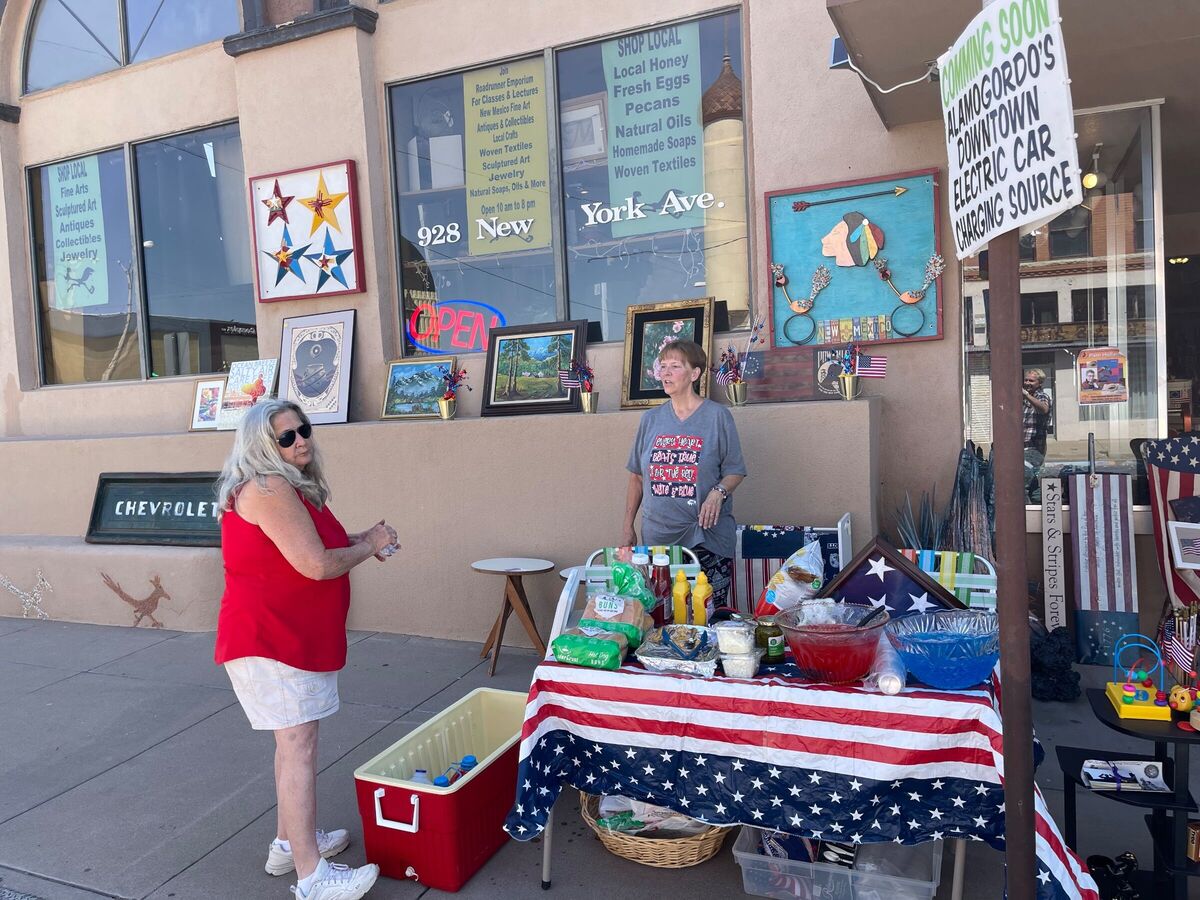 Citizen Activist known for her campaigns to spay and neuter and save our 4 legged friends celebrates Flag Day at Roadrunner Emporium, June 14, 2022 and celebrate the memory of her father.
In the United States, Flag Day is celebrated on June 14. It commemorates the adoption of the flag of the United States on June 14, 1777, by resolution of the Second Continental Congress.[1] The Flag Resolution, passed on June 14, 1777, stated: "Resolved, That the flag of the thirteen United States be thirteen stripes, alternate red and white; that the union be thirteen stars, white in a blue field, representing a new constellation."
Ronda Merrick and her friend Rhonda partnered in front of Roadrunner Emporium, 928 New York Avenue, Alamogordo, New Mexico to provide free hot dogs for anyone that came by in honor of her father and Flag Day.
According to Mrs. Merrick; " I am doing this in memory of daddy, who s birthday falls on Flag Day to show our respect for flag, that thank God , at this time we can still fly freely. 
My daddy was in the hospital on is birthday, he enjoyed a chili dog, cake, and company. We were working on discharge papers for the next day,  instead I received a phone call at 4:30 am, which I still have the message.
There is so much to this incident, I could be on here forever, what matters to this story is by the end of the day, my dad had took his journey home, surrounded by love ones and friend's."
Ronda Merrick continued, "How do you say good bye?  You don't! What you do is you keep them and the love for them in your heart, you miss them like crazy and you go through the motions of your life. You count on your own journey, knowing one day, you will be daddys little girl once again."
To my God I am grateful to be able to honor my daddy and FLAG DAY."
Editors note: someone asked me recently why in the world do you live in the small town of Alamogordo? Well that answer is simple, only in a small town like Alamogordo do you connect with big hearted people like Ronda Merrick and only in a town like this can a sporadic hot dog stand be set up to give away and tell her story. Ronda like so many of Alamogordo's personalities, are treasures and their stories and memories deserve to be told. We are honored to share her and her fathers story, Happy Flag Day 2022.