AlamogordoTownNews.com Junior Zookeepers Wanted
Image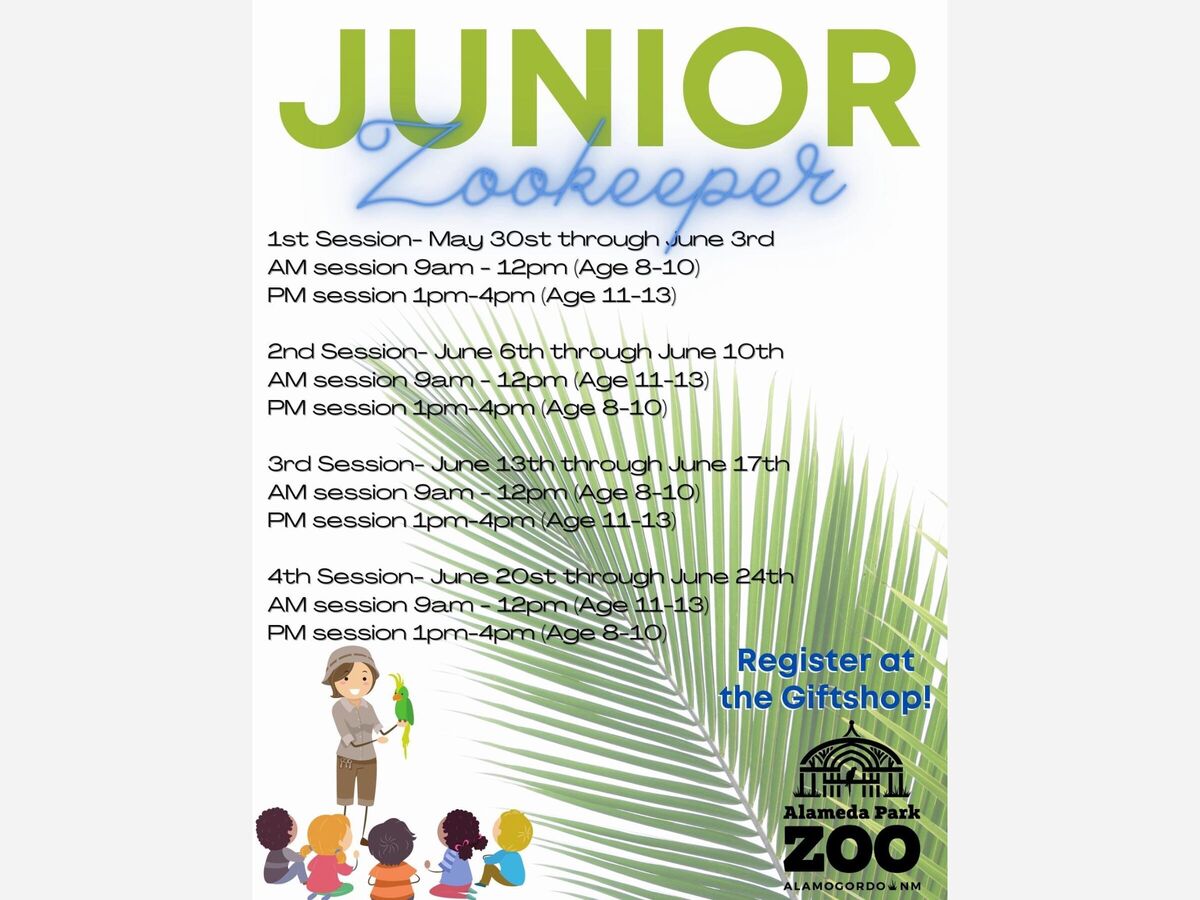 Are you of interest in Alameda Park Zoo's Jr Zookeeper Program? 
 As a junior zookeeper you will go behind the scenes and learn about animal behavior, diet, environment and maintenance in the exhibits. In addition to this experience you will learn about the animals we will be interacting with on a visual, behavioral and emotional level.
As you know we have a long history with the City of Alamogordo educating and interacting with our youth and animals at our community Zoo. As a junior zookeeper you will get dirty and be tired when you return home as well as full of environmental and educational enrichment with the animals.
Participants will learn how to track and recognize the animal tracks and maintenance and care of our animals.
Providing wonderful animal experiences since 1898, come join and kick start your Zookeeper or wildlife manager career into motion. Come learn with us!
The Jr. Zookeeper's spot is not reserved until the "Jr. Zookeeper Application Form" and $50 payment is submitted to the Alameda Park Zoo Gift Shop. (checks should be made payable to "City of Alamogordo").
The full $50 cost is due at sign up. A Jr. Zookeeper's spot CAN NOT be reserved without a completed application and payment. Keep the top sheet of the application for your records and submit all additional pages.
Mark your calendars!! Please notify the zoo
if the Jr. Zookeeper is no longer able to attend ASAP. A Jr. Zookeeper can be substituted if a Jr. Zookeeper is unable to attend.
The payment is non-refundable in any circumstance.