AlamogordoTownNews.com Otero Artisans Group presents Chris Ward 3-17-2022 5 to 7 pm & More
Image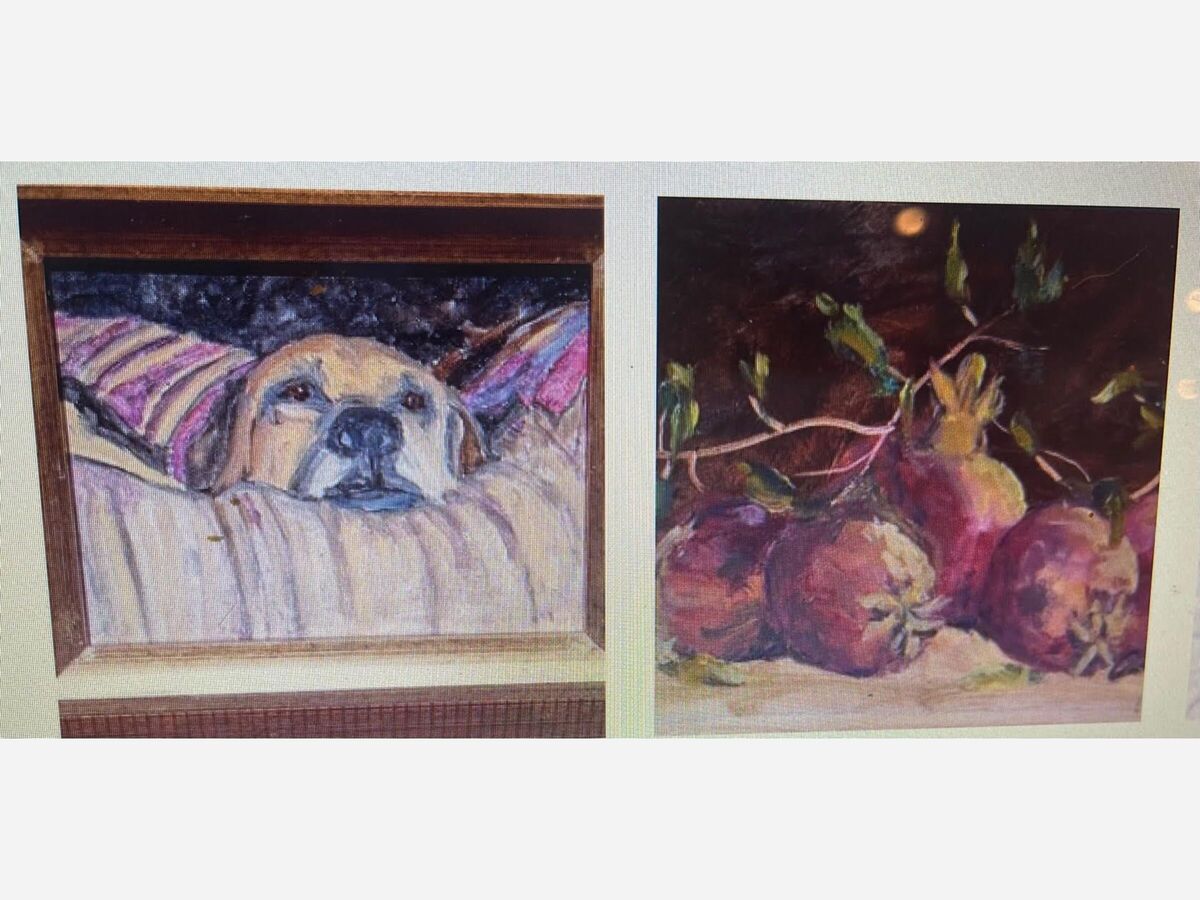 New York Avenue artisans have garnered a lot of attention of the press with the locals lately as the New York Avenue business district expands its focus as the center of history, cultural arts and commerce and works towards the designation of a cultural arts zone. However, art is alive and well at the Otero Artisans Group Gallery at the Granada Shopping Center, East 1st Street Alamogordo.
On March 17th from 5 pm to 7 pm in the main Gallery Room Adjacent to Clay Time Pottery & Ceramics there will be an exhibition of the original works of Chris Ward. Food, refreshments and meet the artist will be happening.
Chris Ward has been involved with art since he was a child winning a second-place school competition at 11 years old. Watercolors and pastels were his medium. He also loved to draw. He studied art in high school for 4 years in New York He worked in the newspaper business for some years but kept his artist's eye primed for retirement when he would resume his love of art. Moving to Florida in 2006, he studied under a number of local artists on the East Coast in painting and acrylics. In 2012, New Mexico's desert called and is now his true inspiration. The massive sky, the extraordinary light, the seeming ability to see the edge of the earth and the subtle shifts of color draw him into creativity.  He finds the colors of New Mexico, "mesmerizing at times exhausting, even overwhelming." Per his information package, "process is important to Chris Ward in his creations and he is never sure of the outcome, but that edginess informs his work."
Chris Ward works on painting in oils from his studio in Alamogordo. Over 60 of his works will be on display at the Otero Artisan's Group Gallery at the Granada Shopping Center. The reception in his honor is March 17th from 5 pm to 7 pm.
There is also a launch party and St Patrick's Day Party the evening of the 17th for Influence Magazine at 928 New York Avenue until 9 pm. We want Alamogordo's art lovers to enjoy the best of both artisan events. So begin your night from 5 pm to 7 pm at the Otero Artisan Group Gallery Granada Shopping Center and see Chris Wards works of Art until 7, then spin over to 928 New York Avenue in Alamogordo to Roadrunner Emporium and listen to 3 showcased performance artists to sing and play live music, meet the publisher and the editor of Southeastern New Mexico's Influence Magazine, fine finger foods, beverages and meet the artisans of 928 New York Avenue.
St Patrick's evening enjoy these two cultural arts events that compliment each other and the artisans of Alamogordo. Wear your green and get your St Patrick's Day on in Alamogordo at Granda Center and then on New York Avenue!
Let's celebrate artisans, new magazines and the culture of Alamogordo!