Art and Wine In the Cool Pines August 6th thru August 8, 2021, Cloudcroft
Image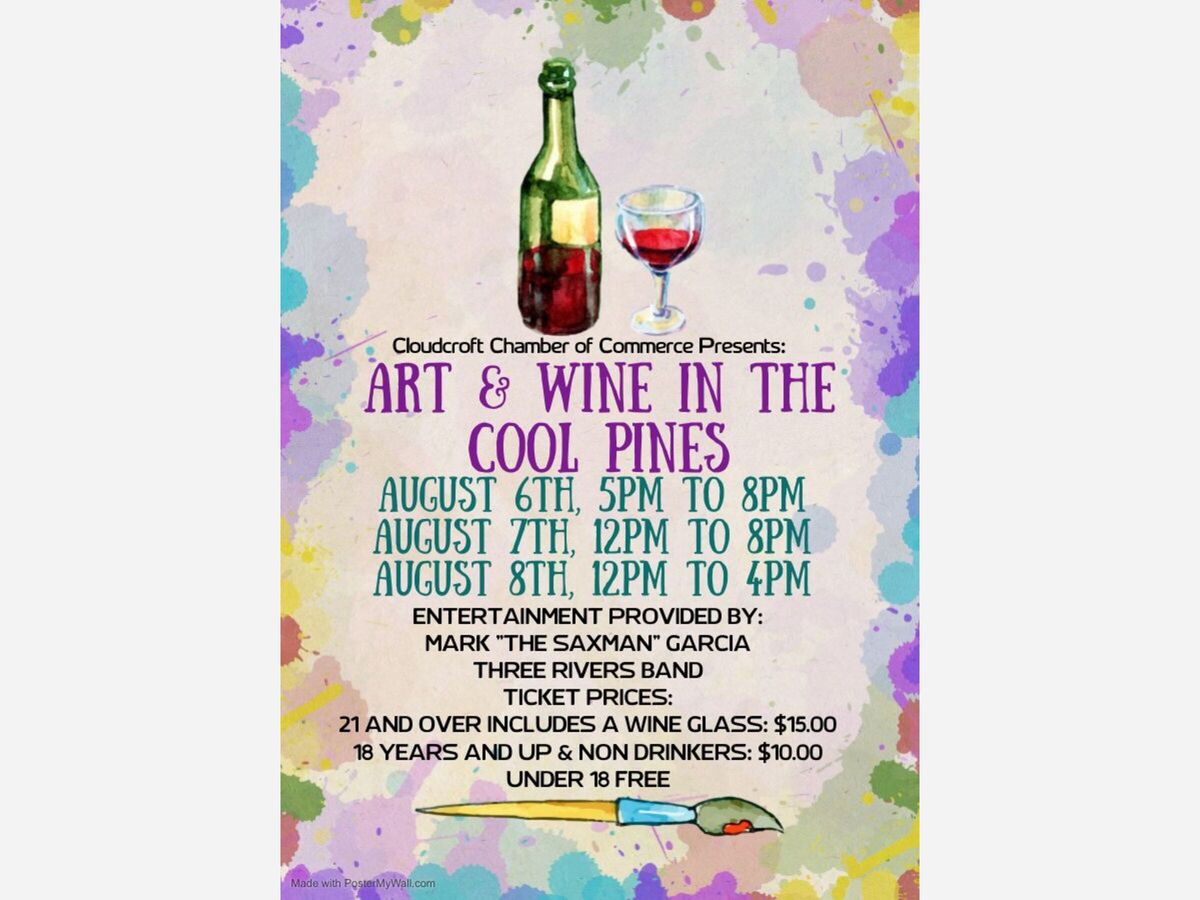 Enjoy wine tasting in the cool mountain forest of Cloudcroft, where individuals may sample wines from many regions of New Mexico, and purchase their favorite bottles. Enjoy the historical surroundings outdoors with food, music and the company of other wine enthusiasts. There will be Arts and Craft Vendors along with some delicious food vendors.
Tickets coolcloudcroft.com/art-wine-in-the-pines
Tickets for the event will be available for purchase at the door.
Custom event wine glasses come with the price of your ticket and are available the day of the event. 
Entertainment: Mark "The Saxman" Garcia, Three Rivers BandCome and join the fun! 
To purchase tickets come by the Chamber of Commerce!
Friday 4pm - 8pm
Saturday 12pm - 8pm
Sunday 12pm - 4pm
Ticket cost is as follows:21 and Over
3 Day Pass - $35 includes a wine
glass
2 Day Pass - $25
1 Day Pass - $15
13 and up and non-drinkers - $5
12 and under are FREE 
Sacramento Mountains Historical Society Museum Art & Wine in The Cool Pines
1000 US-82
Cloudcroft, NM 88317
United States